U.S. Medical News: Contagious Tuberculosis Outbreak Reported At Casino In California With 11 Cases Identified And Many More Under Investigation!
U.S. Medical News

:
A recent alarming development has gripped the California Grand Casino in Pacheco, California, as health officials have reported a contagious tuberculosis outbreak linked to the establishment. With 11 confirmed cases already identified and many more under investigation, this outbreak is causing significant concerns among public health authorities in the region. In response to this crisis, the Contra Costa Health Department has initiated a rigorous testing and education campaign to contain the spread of tuberculosis, making it crucial for anyone who has visited the casino since 2018 to get tested.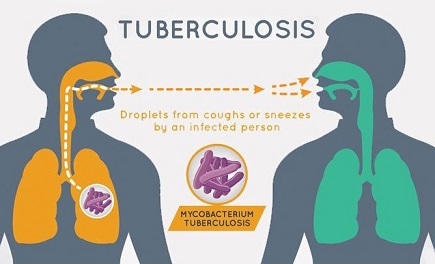 Understanding Tuberculosis and Its Spread
Tuberculosis, often referred to as TB, is a bacterial infection caused by Mycobacterium tuberculosis. It primarily affects the lungs but can spread to other parts of the body if not treated promptly. One of the key factors that make tuberculosis particularly dangerous is its mode of transmission. TB spreads through the air when an infected person coughs or sneezes, releasing tiny droplets containing the bacteria. When another individual inhales these infected droplets, they can become carriers of the disease.
The tuberculosis bacteria can then take up residence in the lungs, where it begins to multiply. From there, it can enter the bloodstream and potentially spread to various organs, including the kidneys, spine, and brain. Symptoms of tuberculosis include a persistent cough lasting three weeks or longer, chest pain, and coughing up blood, among other signs. TB is a disease that can remain dormant inside an individual for years, with no apparent symptoms, making early detection all the more critical.
The Contagious Outbreak at California Grand Casino
The alarming outbreak at the California Grand Casino has raised significant concerns, not only for those directly affected but also for the broader community. The Contra Costa Health Department has identified 11 confirmed cases of tuberculosis among individuals associated with the casino, including both staff and customers. This revelation has prompted an urgent call for action to contain the outbreak's spread and protect public health.
Of the 11 confirmed cases, 10 are genetically linked, indicating a common source of infection. The majority of these cases are associated with casino staff or patrons, emphasizing the potential risks within the casino environment. Given the genetic connections, it is clear that TB has been circulating among individuals at the casino since 2018, posing an extended period of potential exposure.
It is crucial to recognize that tuberculosis often remains latent within an individual, with no apparent symptoms. This latency can last for months or even years, making it challenging to detect and control the spread of the disease. Furthermore, the enclosed nature of the casino, where individuals spend extended periods, can exacerbate the risk of transmission when an infected person coughs or exhales the bacteria.
Urgent Call for Testing and Education
In light of the serious health risk posed by the tuberculosis outbreak at the California Grand Casino, Contra Costa Health Department is taking swift and comprehensive measures to address the situation. Health officials have contacted over 300 individuals who may have been exposed to ac tive TB while visiting the casino, ensuring that they receive the necessary information and guidance for testing and monitoring.
https://cchealth.org/press-releases/2023/1102-CCH-Recommends-TB-Testing-for-Workers-Visitors-to-Pacheco-Casino.php
Dr Meera Sreenivasan, Deputy Health Officer for Contra Costa County, has emphasized the importance of getting tested for tuberculosis, even for those who do not exhibit any symptoms.
Dr Sreenivasan told various
U.S. Medical News
outlets, "We are making this recommendation now because there is new evidence that TB may have spread among people who spent time at the casino from 2018 to 2023."
Tuberculosis is a treatable and curable disease when detected early and managed with appropriate medication. The key is prompt diagnosis and intervention, which can prevent the disease from progressing and spreading to other individuals.
The health department is also collaborating with the management of the California Grand Casino to provide essential health education to their staff and customers. Education plays a crucial role in raising awareness about the disease and its transmission, helping individuals take preventive measures and seek testing if necessary.
Potential Consequences of Delayed Action
The contagious tuberculosis outbreak at the California Grand Casino serves as a stark reminder of the consequences of delayed action in public health emergencies. Tuberculosis is a global health concern, and although significant progress has been made in controlling the disease, localized outbreaks can still occur.
If left unchecked, tuberculosis can lead to serious consequences, including severe illness and, in some cases, death. The disease can also become drug-resistant over time, posing even greater challenges for treatment and containment.
Additionally, a lack of awareness and education can result in people unknowingly carrying the disease and transmitting it to others.
Dr Peter Chin-Hong, an infectious disease specialist at UCSF, has emphasized that tuberculosis can go into hiding within the body for years, making it challenging to diagnose and treat. This underscores the importance of proactive testing and early intervention to prevent further transmission and protect the health of the community.
The Broader Impact
The California Grand Casino tuberculosis outbreak serves as a wake-up call not only for those directly affected but also for the broader public. According to the U.S. Centers for Disease Control (CDC), 8,300 cases of TB were reported in the United States in the previous year. However, the number of latent TB infections is estimated to be as high as 13 million, indicating the potential for future outbreaks if the disease is not effectively managed.
Tuberculosis is not confined to a specific demographic or location, making it a threat that can affect anyone. This outbreak underscores the need for ongoing vigilance and proactive testing to prevent the spread of tuberculosis and protect public health.
Conclusion
The tuberculosis outbreak linked to the California Grand Casino in Pacheco, California, is a concerning development that highlights the ongoing risks associated with infectious diseases. With 11 confirmed cases and many more under investigation, public health officials in Contra Costa County are taking immediate and comprehensive measures to contain the spread of tuberculosis.
The urgency of the situation emphasizes the importance of testing for anyone who has visited the casino since 2018 and the need for public education on tuberculosis. Tuberculosis is a treatable and curable disease, but early detection and intervention are essential to prevent its spread and potential consequences. The ongoing collaboration between health officials and the casino management aims to provide critical health education and support for staff and patrons.
This outbreak is a stark reminder that infectious diseases can still pose a significant threat to public health. In the face of such challenges, it is vital for individuals to stay informed, undergo testing when necessary, and take proactive steps to protect themselves and the broader community from the potential spread of tuberculosis and other infectious diseases.
Thailand Medical
News would like to add that with the emergence of the COVID-19 crisis, the global immunity landscape has changed and this is also contributing to the evolution of existing pathogens including TB. We strongly believe that new genotypes of TB have emerged and are silently wreaking havoc across various populations in various geolocations.
For the latest
U.S. Medical News
, keep on logging to Thailand Medical News.