COVID-19 News: University Of Queensland Led Study Shockingly Finds That SARS-CoV-2 Infections Causes DNA Damage To Heart Tissues!
COVID-19 News
: A new study led by researchers from the University of Queensland-Australia involving transcriptomic profiling of cardiac tissues from SARS-CoV-2 patients identified DNA damage in various tissues of the heart!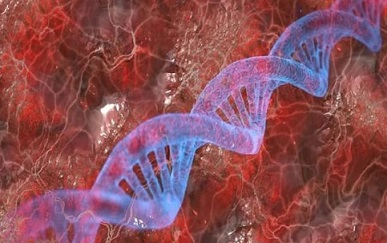 Already SARS-CoV-2, the virus responsible for the COVID-19 pandemic, has been associated with a wide range of cardiovascular complications. While initial stages of the infection have been associated with acute myocardial injury and arrhythmias, abnormal echocardiography findings in both left and right ventricles, palpitations, myocarditis, heart failure, and other de novo problems …long-term complications include continued chest pain, heart failure, myocardial infarction, LGE, and ischaemia and abnormal left ventricular function.
Even patients who recovered from mild or asymptomatic COVID-19 suffer an increased burden of arrhythmias, chest pain, heart failure, and vascular complications compared to uninfected patients.
Past
COVID-19 News
coverages show that all exposed to the SARS-CoV-2 virus have a very high risk of developing heart issues up to a year or longer after infection!
https://www.thailandmedical.news/news/warning-two-new-studies-find-that-all-exposed-to-sars-cov-2-are-at-high-risk-of-developing-heart-issues-up-to-a-year-or-longer-after-infection
Evidence of direct cardiac infection by the virus remains unclear, but recent studies suggest that COVID-19 patients exhibit DNA damage in cardiac tissues.
The Influenza A virus (IAV) infection has been associated with myocardial injury, infarction, endocarditis, tachycardia, and atrial fibrillation, with most of these resolving within a year of infection. It is still unclear whether IAV and SARS-CoV-2 induce cardiac complications via similar or distinct pathways.
Although direct cardiac viral infection by SARS-CoV-2 remains contentious, one potential mechanistic disparity between IAV and SARS-CoV-2 is the induction of an interferon (IFN) response in the heart. While IAV induces type I and III IFN responses, SARS-CoV-2 infection is associated with low induction of these pathways, which may be responsible for triggering the observed higher rate of cardiac complications.
The study team investigate the host transcriptome landscape of cardiac tissues collected from COVID-19 patients and compare it with that of patients infected with H1N1 influenza and uninfected controls.
Transcriptomic analysis of patient myocardial tissue offers a unique opportunity to understand the mechanisms of SARS-CoV-2 and IAV-induced cardiac complications.
The study team utilized targeted spatial transcriptomic characterization of myocardial tissue to generate an in-depth picture of the myocardial transcriptional landscape of COVID-19, H1N1 influenza, and uninfected control patients.
The researchers collected cardiac tissues from seven SARS-CoV-2 patients, two H1N1 patients, and six control patients at rapid autopsy.
Although SARS-CoV-2 was not detected in cardiac tissue, host transcriptomics showed u pregulation of genes associated with DNA damage and repair, heat shock, and M1-like macrophage infiltration in the cardiac tissues of COVID-19 patients.
The DNA damage present in the SARS-CoV-2 patient samples was further confirmed by γ-H2Ax immunohistochemistry. In comparison, patients with H1N1 showed upregulation of interferon-stimulated genes, in particular interferon and complement pathways, when compared with COVID-19 patients.
The study findings revealed that DNA damage pathways were enriched for in COVID-19 tissues, whereas H1N1 patients elicited a more inflammatory response in cardiac tissues.
Specifically, key clusters of genes impacted were uniquely altered by SARS-CoV-2 infection and were distinct from H1N1. These focus on DNA damage and repair pathways and the consequent cell cycle arrest pathways.
The study findings also showed upregulation of LIG4, an ATP-dependent DNA ligase which acts to repair DNA double-strand breaks via the non-homologous enjoining pathway. LIG4 expression is known to be enhanced following DNA damage and by Wnt/β-catenin signaling, suggesting that COVID-19-induced DNA damage might be responsible for the induction of LIG4 in cardiac tissue.
Interestingly, while this remains to be further verified, it should be noted that the helicase NSP13 protein expressed by the related SARS-CoV-1 is known to induce DNA damage and replication fork stress by interacting directly with DNA polymerase δ. Considering that the NSP13 protein shares 99.8% sequence homology between SARS-CoV and SARS-CoV-2, evidence shows that such an occurrence is possible.
The study also showed that SARS-CoV-2 induces downregulation of gene clusters involved in mitochondrial function and metabolic regulation. Mitochondrial dysfunction is linked with COVID-19, whereby SARS-CoV-2 viral proteins interact with host mitochondrial proteins. Dysfunctional mitochondria are associated with myocarditis, and persistent inflammation causing irreversible myocardium damage. Damage to the myocardium is triggered by danger-associated molecular patterns (DAMPs), which are recognized by toll-like receptors (TLR) that are expressed on immune and heart parenchymal cells.
The study points to a key role for SARS-CoV-2-induced cardiac injury, although further work is needed to discern whether direct SARS-CoV-2 infection of cardiac tissue or other physiological events are responsible for the cardiac injury observed in the cohort.
Scientists from University of Melbourne-Australia, Nanostring Technologies, Inc, Seattle-USA, The Prince Charles Hospital, Queensland-Australia, University of Manitoba-Canada and the Pontifical Catholic University of Parana-Brazil also were involved with the study.
The study findings were published in the peer reviewed journal: Immunology
https://onlinelibrary.wiley.com/doi/10.1111/imm.13577
For the latest
COVID-19 News
, Keep on logging to Thailand Medical News.
Read also: We reviewed the preprint version of this same study in September 2022.
https://www.thailandmedical.news/news/breaking-university-of-queensland-study-discovers-that-sars-cov-2-actually-attacks-the-dna-of-heart-cells