Thailand Medical: Public Reminded That The National Health Security Office Has Terminated Contracts With Nine Private Hospitals Due To Possible Fraud
Thailand Medical
: Despite the NHSO terminating contracts with nine private hospitals due to fraudulent claims, many in the general public that are using the universal healthcare program are still not aware of this development that took place since September 2022 and are not aware that they can access continued treatments at other recommended hospitals by the NHSO.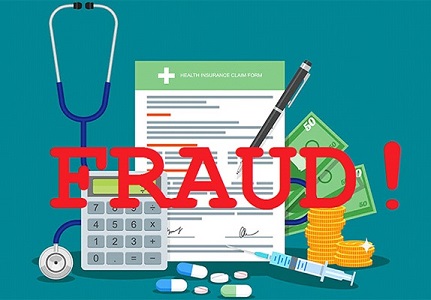 In September 2022, the NHSO decided to revoke its contract with these nine private hospitals after evidence emerged of submission of false reimbursement requests for the cost of comprehensive metabolic panel (CMP) tests. These hospitals included Mahesak Hospital, , Bang Na General 1 Hospital, Prachapat, Hospital, Navaminthra Hospital, Petcharavej Hospital, Kluaynamthai 2 Hospital, Phaetpanya Hospital, Bangmod Hospital and Kluaynamthai Hospital.
https://thainews.prd.go.th/en/news/detail/TCATG220918161222771
According to local
Thailand Medical
News coverages, The NHSO has already filed police complaints against these nine hospitals and have recalled all funds allocated to them.
The National Health Security Office (NHSO) has also made available primary medical care facilities, to provide services to patients under the "gold card" system, after the office decided to terminate its contracts with Bangkok's nine private hospitals, effective October 1
st
2022.
These nine private hospitals had earlier been contracted to care for 696,103 Thai patients covered by the government's "gold card" or universal health care scheme, but it has been found that only about 62,331 of them (9%), including 24,058 suffering with chronic diseases, sought medical treatments at these nine hospitals.
The NHSO has however assured that these patients will continue to receive health care and medical treatments because the NHSO has entered into contracts with community clinics and pharmacies and arranged for primary care facilities to provide medical services to people covered by the "gold card" health scheme, adding that telemedicine has also been introduced as another option.
For chronic patients who had been scheduled for operations or other treatments such as chemo or radiation therapies, the NHSO has already arranged for other hospitals and clinics to look after them.
There are still many locals who have been affected but are not aware of these changes, they are advised to contact the NHSO offices directly for support if they are in doubt.
All patients who have been treated at these nine hospitals are also advised to ask for their medical records from their hospitals. The NHSO will do likewise, so it can refer the patients to the new medical facilities.
All patients, or those who have registered to receive medical care at the nine hospitals, are also advised to apply for medical care at other medical facilities in their localities. In case there are no such facilities, they should not be worried because the NHSO is trying to find new medical facilities for them.
The Universal healthcare or Gold Card programme is a tax-financed scheme providing free health care at the point of service. It has a comprehensive benefit package with a focus on primary care. The budget is allocated based on a capitation payment mechanism for outpatient care and a global allocation based on diagnosis-related groups (DRGs) for inpatient care.
The scheme has increased access to health services and reduced the incidence of catastrophic health expenditures. While it is not dedicated to the poor, its universal nature has pro-poor impacts. For example, the scheme benefits the lowest income quintile of the population more than any other segment.
For the latest
Thailand Medical
Updates, keep on logging to Thailand Medical News.