BREAKING NEWS! Study Finds That YouTube (Owned By Google) Has Impacts (Mostly Negative) On Users Mental Well-Being!
Australian Study Warns That Accessing Platforms Like Youtube (Including Tok Tok Contents) Can Have Negative Consequences On Mental Well-Being!
Health News
: In a recent study conducted by the Australian Institute for Suicide Research and Prevention (AISRAP), researchers have discovered the startling impacts of YouTube usage on an individual's mental well-being. The study, led by Dr Luke Balcombe and Emeritus Professor Diego De Leo from Griffith University's School of Applied Psychology and AISRAP, aimed to delve into the effects of the world's most popular streaming platform on mental health.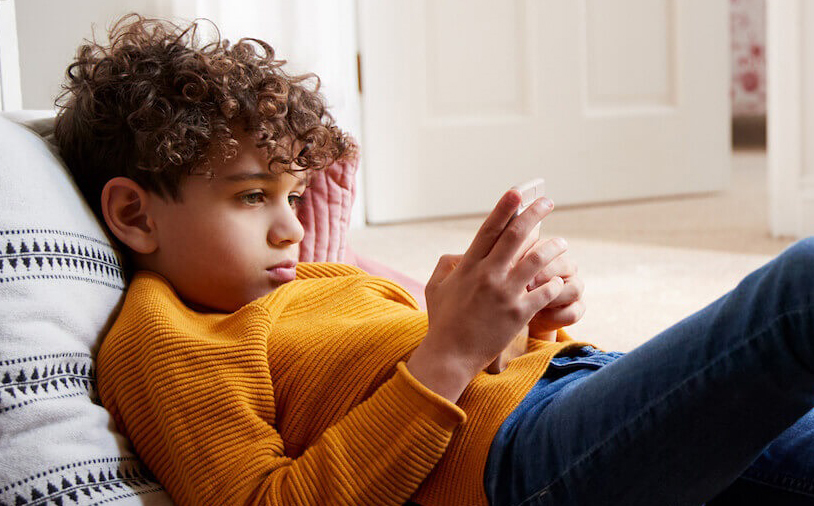 The study findings revealed that regular YouTube users are more likely to experience heightened levels of loneliness, anxiety, and depression, with the most negatively affected group being individuals under the age of 29 and those who frequently consume content centered around other people's lives.
The development of parasocial relationships between content creators and viewers emerged as a cause for concern. While these online connections may fill a void for individuals with social anxiety, they can exacerbate their issues by substituting face-to-face interactions, particularly during crucial developmental years. These issues have also been covered in previous studies and
Health News
coverages.
https://www.thailandmedical.news/news/mental-health-news-many-fans-developing-mental-parasocial-break-up-issues-after-news-of-jonathan-majors-arrest-for-alleged-strangulation-and-assault
To combat the negative impacts and promote positive mental health, Dr Balcombe advises individuals to limit their YouTube consumption and seek alternative forms of social interaction. Parents, who often struggle to monitor their children's YouTube usage, express concerns about the platform's educational or other purposes. High-frequency use, defined as more than two hours per day, and saturated use, defined as over five hours per day, were flagged as areas of concern.
Furthermore, the study highlighted the need for preventive measures to ensure that suicide-related content is not recommended to users based on algorithmic suggestions. Although users have the option to report such content, YouTube's algorithms may not catch every instance due to the sheer volume of content being uploaded. Dr Balcombe suggests that vulnerable children and adolescents engaging in high-frequency use may benefit from monitoring and intervention through artificial intelligence.
To address these issues, Dr Balcombe proposes the development of an independent-of-YouTube algorithmic recommendation system that guides users toward verified positive mental health content or promotions. This approach, incorporating AI-based machine learning, risk modeling, and input from qualified mental health professionals, has the potential to fill the gap in the current landscape of mental health tools and interventions.& lt;br />
The study's findings shed light on the complex interplay between YouTube, loneliness, and mental health. While the platform offers valuable resources, the potential biases and errors in its recommendation algorithms, as well as the cultivation of parasocial relationships, contribute to negative outcomes. The researchers stress the importance of collaboration between practitioners, patients, families, and computer industry experts to design and develop technology-based interventions that improve mental health.
Looking ahead, future research should focus on differentiating between active social media use (ASMU) and passive social media use (PSMU), as well as incorporating psychological theory in the design of digital technology.
Overcoming algorithm bias, improving the detection and moderation of detrimental content, and providing safe and appropriate mental health recommendations on YouTube are among the key challenges to be addressed.
In conclusion, YouTube's impact on loneliness and mental health is a complex issue with both positive and negative effects. It is crucial to protect vulnerable individuals, particularly young people, from the potential risks associated with excessive YouTube use. By leveraging the potential of technology, clinical expertise, and family-based solutions, interventions can be developed to mitigate the negative impacts and guide users toward verified, positive mental health content. With ongoing research and collaboration, the aim is to create a safer and more supportive environment for individuals navigating mental health challenges on YouTube.
The study findings were published in the peer reviewed journal: Informatics.
https://www.mdpi.com/2227-9709/10/2/39
For the latest
Health News
, keep on logging to Thailand Medical News.