Infection Rates And Hospitalization Data From South Africa Shows That Omicron Variant Is Indeed Going To Be A Concern!
Omicron Updates
: Despite all those morons seeking fame or having some hidden agendas saying that Omicron variant is not that transmissible or that it only causes mild symptoms, emerging data from South Africa suggests that the Omicron variant could be real cause for concern.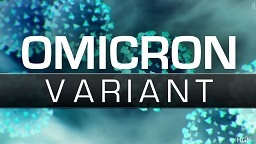 Infection rate and hospitalization data shows that the Omicron wave is much steeper than the Delta wave that hit South Africa and hospitalizations are now rising in Gauteng province.
One should not believe the stupid headlines by the garbage western media saying the Omicron variant might be less deadly than Delta.
Already more worrying pictures are starting to emerge from South Africa.
Omicron Updates
and data from the South African COVID-19 monitoring consortium on new cases are already showing the first worrying trend.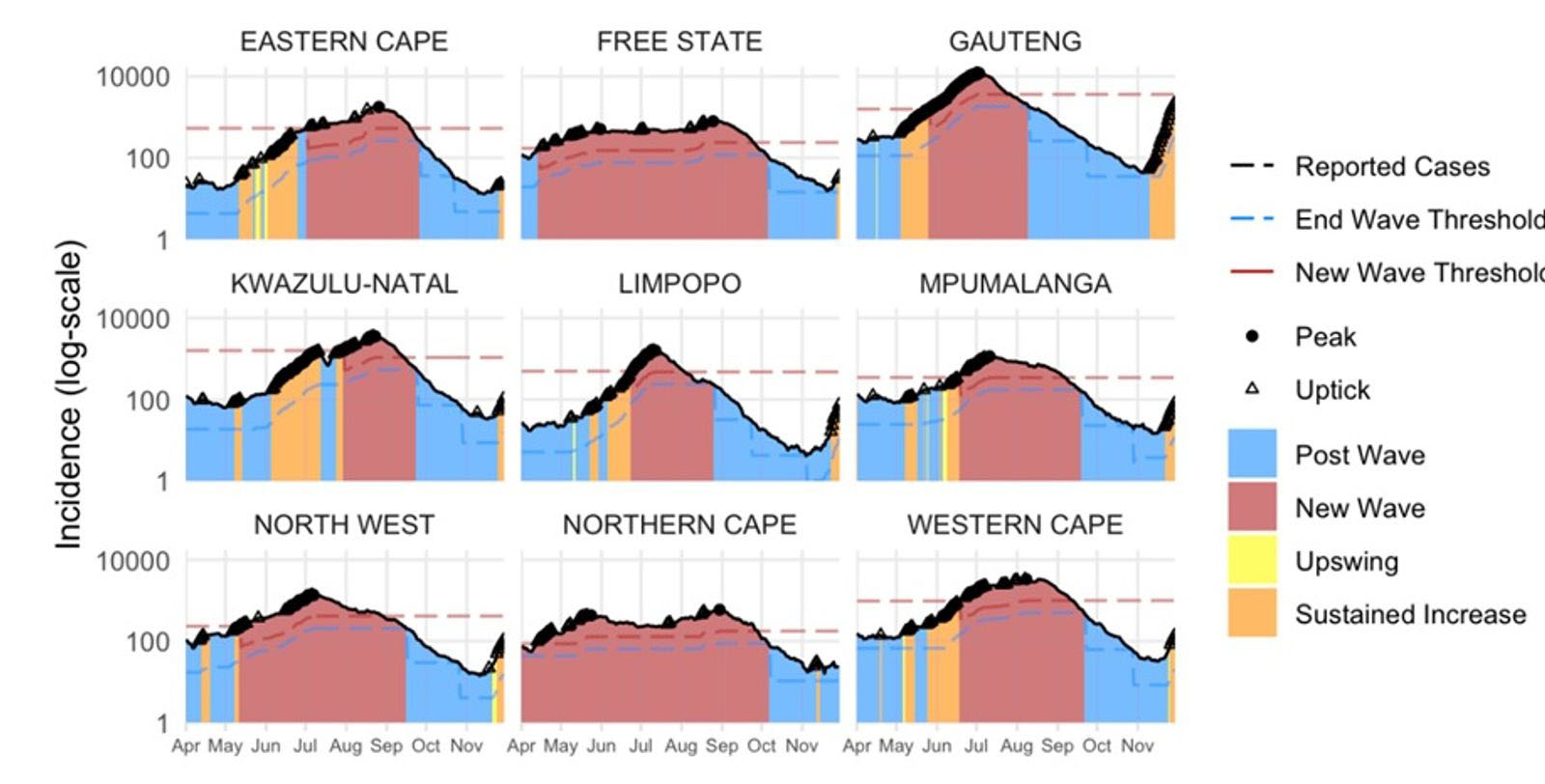 Data from the South African COVID-19 monitoring consortium shows the impact of Omicron. Credit: SACMC Epidemic Explorer
The infection rates in graphical formats are showing a "sustained increase" (coloured orange) in cases in recent days in most of South Africa's provinces. Out in front is Gauteng province, home to Johannesburg and South Africa's capital, Pretoria. Importantly this is where the Omicron was first documented.
Genomic sequencing data shows nearly all this increase is likely due to cases of the Omicron variant.
Similar to labs in the UK, a PCR test for Omicron looks clearly different to the previously dominant Delta variant due to the "S-gene dropout". This is now the typical feature of cases in South Africa's fourth wave.
Alarmingly, what is really concerning in these charts is that the Omicron wave is much steeper than the Delta wave that hit South Africa in their winter (in the middle of each chart in red).
The Delta variant was by far the most transmissible lineage of SARS-CoV-2 so far.
The Delta variant also infected millions of South Africans.
Importantly that along with 24% of South Africans being vaccinated, should leave a majority of the population with some immunity to infection.
Hence what one would expect to see then if a virus as transmissible as delta that caused a second wave is a much slower growth in infections, due to that herd immunity.
Shockingly however, that is not being seen here in South Africa.
Hence either the Omicron is much more transmissible than Delta or it's getting round the antibodies from vaccination or previous infection.
Due to the vast number of mutations found on the Omicron genome (Total 59 mutations with 32 just on the spike proteins, in all likelihood the new variant is probably doing a bit of both.
r /> South African researchers estimated that the R-value, which is the average number of new cases caused by each infection, was 1.47 for South Africa as a whole.

If R is more than 1, an outbreak will grow exponentially. In Gauteng province, R was 1.93!

Theoretically all this should not even be so concerning yet if Omicron wasn't a very deadly virus. Quite a few ignorant 'experts' have suggested this week that cases from Omicron seem to be mild.

However, there's a few problems with this.

Firstly, it should be noted that the population of South Africa and Botswana is much younger than Europe's. Also, we know that typically young people are more likely to get mild infections.

Secondly, Omicron has only been around at noticeable levels for weeks and it can take a fortnight for cases to end up in hospital.

This where the frightening and worrying factor comes in.



Hospitalizations are now rising in Gauteng province. Credit: SACMC Epidemic Explorer



Hospitalizations and ICU admissions are now rising exponentially in Gauteng province. And given the rise in cases is being driven by Omicron, it's reasonable to assume these admissions are caused by it, too.

To make matters worse, it is now being reported that most patients requiring hospitalizations and ICU tend to exhibit high viral loads upon admission and also many local physicians are reporting that most who test positive for the Omicron tend to be asymptomatic or exhibit mild symptoms but days later usually have rapidly deteriorating conditions. The mortality rates are also rising among the hospitalized groups with many dying due to sepsis and organ failure.

So quiet honestly, until detailed investigations, studies and analysis are done, morons should stop disseminating fake new and say that the Omicron is only causing mild symptoms and let the masses assume that they have nothing to worry about and can let their guards down….this can end up with catastrophic consequences.



Please help to sustain this site and also all our research and community initiatives by making a donation. Your help means a lot and helps saves lives directly and indirectly and we desperately also need financial help now.




https://www.thailandmedical.news/p/sponsorship



For more Omicron Updates, keep on logging to Thailand Medical News.