Warnings Especially For Medical Tourists Going To Turkey For Aesthetic Procedures After Outbreak of Iatrogenic Botulism Due To Botox Used
Individuals planning on medical tourism trips to Turkey (Republic of Türkiye) for aesthetic procedures such as face lifts or botox fixes nose ridge, drooping eyes or chins etc should be aware that the WHO (World Health Organization) has reported that there has been an outbreak of iatrogenic botulism in individuals who underwent medical procedures with the injection of botulinum neurotoxin type A (BoNT/A) in health institutions in Türkiye.
https://www.who.int/emergencies/disease-outbreak-news/item/2023-DON450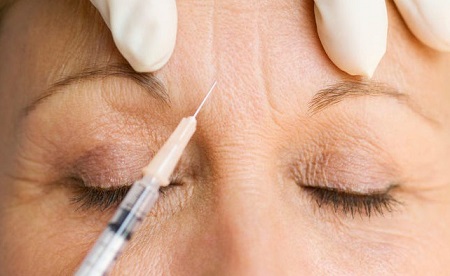 As of 17 March 2023, a total of 71 cases were reported in four countries in the European Region, mainly linked to two hospitals in different locations in Türkiye but caseloads are increasing with reports that medical tourist from Australia, Malaysia, United States and Japan also having being affected and developing symptoms after returning home.
All cases are adults; most cases are middle-aged women. Among the 69 cases for which treatment location information is known, two private hospitals in two locations in Türkiye were identified, with 66 cases linked to one hospital and three cases to another hospital. A nother two were linked to private beauty clinics.
Iatrogenic botulism can occur if too much botulinum toxin is injected for cosmetic reasons, such as for wrinkles, or medical reasons, such as for migraine headaches or if the neurotoxins used are contaminated or sub-standard.
The clinical manifestation of the cases in question exhibited a wide spectrum, ranging from mild to severe conditions. Signs of BoNT intoxication were observed, encompassing symptoms such as fatigue, headache, blurred and/or double vision, dizziness, ptosis (drooping of the eyelids), dysphagia (difficulty swallowing), dyspnea (shortness of breath), neck weakness, generalized muscle weakness, and tongue swelling. A number of these cases required hospitalization, with some being treated using botulinum antitoxin. At least five cases necessitated admission into intensive care units, although no fatalities have been reported thus far.
Upon conducting investigations, Turkish health authorities discovered that licensed BoNT products were being administered for purposes other than their approved indications (off-label use). Consequently, the relevant departments of both implicated hospitals had their activities suspended on 1 March 2023, with investigations being initiated against the parties involved. The products used for treatment were confiscated and subsequently submitted for examination and evaluation by the Turkish Medicines and Medical Devices Agency.
Botulinum neurotoxins are highly potent toxins produced by several species belonging to the genus Clostridium (e.g., C. botulinum, C. baratii, C. butyricum, and C. sporogenes) under anaerobic conditions. These neurotoxins are among the most lethal substances known to humankind, with eight different serotypes (A to H) having been identified. Botulinum neurotoxins hinder nerve functions, potentially leading to muscular paralysis, including respiratory paralysis. Human botulism is a rare disease that occurs naturally and can manifest in various forms such as foodborne botulism, infant botulism, wound botulism, and inhalation botulism.
Pharmaceutical botulinum toxin-containing products are derived from Clostridium botulinum cultures. These medical products contain purified and heavily diluted botulinum neurotox ins (type A or type B, depending on the specific indication) and are administered clinically for the treatment of over 20 neurological and non-neurological disorders, as well as for cosmetic purposes. Treatment is conducted in a medical setting and is tailored according to the patient's individual needs and the desired therapeutic effect.
There are numerous clinical indications for the use of botulinum neurotoxin. However, its off-label use in bariatric cases has seen a surge in many countries. Depending on the product employed, warnings regarding toxic effects may be inadequately worded, and the risks may not be sufficiently addressed during the patient consent process.
Botulism symptoms can be extremely severe, necessitating intensive care treatment and the administration of specific anti-toxins. Even when these treatments are accessible, severe botulism cases may require additional supportive treatment, including mechanical ventilation. Full recovery often takes a substantial amount of time, ranging from several weeks to months.
The current event in Turkey is potentially linked to a specific medical procedure and/or product utilized in at least two different healthcare settings and a few beauty clinics.
Further investigations concerning case ascertainment and notification are ongoing. The investigation remains open to exploring other potential hypotheses for intoxication. The respective departments in the two clinics where the procedures took place have been closed.
Turkey is a leading world destination for
medical tourism
due to extremely low cost for various medical procedures ranging from aesthetic and beauty procedures, plastic surgery, dental procedure, heart, kidney and liver issues.
Many American, Canadian, Australian, European and Middle-Eastern medical tourists flock to the country due to cheap airflights and also hotel rooms besides the cheap medical rates.
However, there has also been numerous reports of botched medical procedures and increasing reports of scams and overpricing especially by those booking via online medical tourism platforms and booking agents.
Furthermore, similar to India, there has also been reports of many people developing nosocomial infections during their stay in the hospitals there for their medical procedures.
At present, Vietnam is emerging as one of the better destinations for Medical Tourism due to the high medical, doctor and hospital standards and also affordability of rates charged for various medical procedures. Thailand is losing out due to overpricing by greedy hospitals and doctors and also by growing sub-standard service.
Always do your due diligence when planning to have medical procedures done abroad as sometimes trying to save money on medical procedures can backfire badly.
For the latest
Medical Tourism
News, keep on logging to Thailand Medical News.