BREAKING COVID-19 News! Medical Researchers From Portugal Warn That SARS-CoV-2 Infections Can Lead To Vulvar Ulceration In Girls And Women!
COVID-19 News
: In a startling revelation, medical researchers from Portugal have issued a warning regarding a potential manifestation of SARS-CoV-2 infections that may lead to vulvar ulceration in girls and women. Lipschütz ulcer, a rare and self-limited condition, characterized by the rapid onset of painful vulvar ulceration, has been identified as a possible consequence of SARS-CoV-2 infection. This discovery adds a new dimension to the already intricate web of COVID-19 manifestations.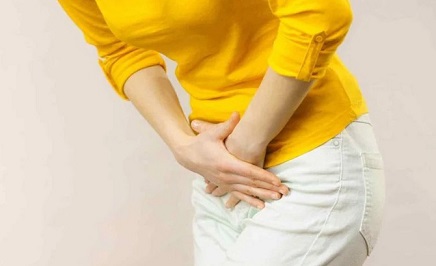 Thailand Medical News in our previous
COVID-19 News
coverage in September 2023 had also warned that COVID-19 infections and even COVID-19 vaccines can lead to necrotic ulceration of the vulva and lower vagina in women.
https://www.thailandmedical.news/news/breaking-news-italian-study-finds-that-covid-19-infections-and-vaccines-can-cause-onset-of-necrotic-ulcerations-of-the-vulva-or-lower-vagina
However, of late, the manifestations of vulvar ulceration in young girls is becoming more common based on emerging case studies from various countries in Europe and also in Northern America.
The Lipschütz Ulcer Phenomenon
Lipschütz ulcer, also known as acute genital ulceration or ulcus vulvae acutum, is an uncommon and nonsexually transmitted condition. It typically presents with the sudden onset of painful, necrotic ulcerations in the vulva or lower vagina. The etiology of Lipschütz ulcer remains unclear, with infectious or idiopathic causes being associated. Notably, its onset is linked to an exacerbated immune response to various viral diseases, including Epstein-Barr virus, cytomegalovirus, influenza virus, paratyphoid fever, toxoplasmosis, mycoplasma pneumoniae, and mumps.
Case Study: SARS-CoV-2 and Lipschütz Ulcer
A case study conducted by the Servicio de Pediatría at Centro Hospitalar de Entre Douro e Vouga in Santa Maria da Feira, Portugal, sheds light on a concerning correlation between SARS-CoV-2 infection and Lipschütz ulcer. The study involves an 11-year-old girl who, despite being previously healthy and sexually inactive, developed dysuria and urinary retention following an active SARS-CoV-2 infection. Interestingly, the patient had no history of recurrent oral/genital ulcers or a family history of related diseases such as Behçet or Crohn disease.
Clinical Findings
Upon examination, the patient exhibited a full, distended bladder and three painful vulvar ulcers. Importantly, the physical examination revealed an intact hymen. The manifestation of Lipschütz ulcer was suspected upon the detection of SARS-CoV-2 through reverse transcription polymerase chain reaction in a nasopharyngeal swab sample. Testing excluded other viral infections and sexually transmitted infections (STIs).
Treatment and Outcome
The patient received treatment with topical fusidic acid and lidocaine 2%, resulting in clinical improvement within 10 days. Subsequent follow-up examinations indicated complete resolution, leaving behind a residual scar. This case emphasizes the importance of early intervention to prevent complications, such as urinary retention, associated with Lipschütz ulcer.
Broader Implications
The association between SARS-CoV-2 and Lipschütz ulcer raises several questions and underscores the need for further research. While Lipschütz ulcer is a rare condition, its potential link to COVID-19 opens avenues for exploring the virus's impact on the immune system and its ability to trigger unusual manifestations.
Previously, Lipschütz ulcer has been reported in association with other viral infections, including Epstein-Barr virus and cytomegalovirus, but this case highlights a novel connection with SARS-CoV-2. The mechanism through which the virus may induce Lipschütz ulcer remains a subject of investigation, and understanding this process could provide valuable insights into the broader impact of COVID-19 on various bodily systems.
Conclusion
The worrisome news from Portugal regarding the potential association between SARS-CoV-2 infections and Lipschütz ulcer in girls and women introduces a new dimension to our understanding of COVID-19 manifestations. As medical professionals and researchers grapple with the evolving nature of the virus, this discovery underscores the importance of vigilance in identifying and addressing atypical presentations of SARS-CoV-2 infection. Further studies are warranted to unravel the intricacies of this correlation and its broader implications for public health.
The study findings cum case study was published in the peer reviewed journal: Anales de Pediatria.
https://www.sciencedirect.com/science/article/pii/S2341287923002594
For the latest
COVID-19 News
, keep on logging to Thailand Medical News.