BREAKING! America Records 763,878 New COVID-19 Cases And 2,143 COVID-19 Deaths In the Last 24 Hours. Hospitalizations Are Up. Omicron Mild?
U.S. Medical News
: America broke a new world record as it reported 763,878 New COVID-19 cases in the last 24 hours and also 2,143 COVID-19 deaths.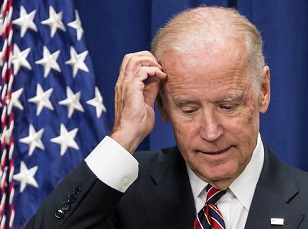 It was also reported that hospitalizations are up and that as on the 6
th
of January 2022, there are more than 119,650 Americans hospitalized for COVID-19 across the country.
To date, more than 58.5 million Americans have been infected with the SARS-CoV-2 coronavirus and more than 835,000 Americans have died from COVID-19.
At least more than 20 million Americans are suffering from Long-COVID complications.
It was also reported that more American children are getting hospitalized with COVID-19 than ever before as the Omicron variant's dominance intensifies.
It was claimed that an average of 672 children were admitted to hospitals every day with COVID-19 during the week ending Sunday, the highest such number of the pandemic, according to data from the Centers for Disease Control and Prevention. It follows a record-high number of new cases among children, according to the American Academy of Pediatrics (AAP).
America had more than 325,000 new cases among children during the week ending December 30, according to data published this week by the AAP, marking a 64% increase in new childhood cases compared to the previous week, the AAP said.
Sadly, about 1,045 American children under 18 have died from Covid-19, US CDC reported.
At present, across all age groups, COVID-19 hospitalizations reached a new milestone.
It was also reported that more hospital intensive care units are nearing capacity.
According to
U.S. Medical News

,
nationwide, 1 in 5 hospitals with an ICU said its beds in that unit were at least 95% full last week.
More than a quarter of ICU beds nationwide were occupied by COVID-19 patients according to Department of Health and Human Services (DHHS) data.
So, while medical experts from the Biden administration are claiming that Omicron is only exhibiting mild symptoms and that the COVID-19 vaccines are doing a fantastic job, why hospitalization rates are up and why more than 2,000 Americans have died form COVID-19 in the last 24 hours have not been properly addressed. A large proportion of those that are hospitalized and who have died were fully vaccinated, so blaming the unvaccinated will no longer be a valid answer.
The situation in America is so dire at the moment and the Biden administration has really messed things up big time.
There are inadequate rapid test kits. The U.S. CDC has issued some of the most stupidest guidelines on isolation and quarantine that has no scientific backing and Biden's stupid mandates have led to an acute shortage of health care workers not to mention that out of desperation…some American states have now allowed infected doctors and nurses back into their hospitals to treat the infected!
Staffing problems have reached supermarkets, public services and logistic companies and is also disrupting the supply chains as a result of the rise of COVID-19 infections and many people becoming sick.
Meanwhile the Biden-Harris administration is also planning to open schools as soon as possible so that the infection rates can even increase exponentially.
The Biden-Harris administration is also coming up with some new communication strategies most probably conceptualized by the ape in the shadows that is controlling everything so as to tell the American people tha they need to learn to live with the virus! (This is what happens whe you empower the 'apes', 'rats' and 'cockroaches' and give them too much power!)
With so many so called American COVID-19 'experts' especially those seeking fame that can be found on twitter every few hours and preaching away their 'intellectual' findings or views, its sad to see the state that America is in.
But unfortunately, many Americans deserve what they are getting as they are so arrogant and think that only their Western doctors, experts and media know the best!
We have stupid STEM graduates from America who look down on our news site just because of our English standards (Note we are not funded by government grants unlike medical media in the US and we do not have the luxury of employing editors etc!), we have long COVID-19 groups in America head by 'oversized female bimbos' who question and say that all non-American medical media are unreliable and are not willing to work with us on Long COVID research!
Its ironical that we in Asia are not as badly affected by the COVID-19 crisis as compared to America or countries in Europe like the United Kingdom.
To all our loyal American and Western readers, we will continue to serve you the best we can by providing you the latest COVID-19 research and developments and also update you on the latest COVID-19 prophylactics and therapeutics so that you can protect yourselves and your loved ones but do not share all these with the rest of the skeptics in your communities. Just let it be and let them end up among the statistical data.
Modeling platforms are projecting that at least another 135,000 Americans are expected to die by the end of March 2022!
For the latest
U.S. Medical New

s
, keep on logging to Thailand Medical News.