Problems At Neuroimage, A Medical Research Journal Owned By Elsevier As Editorial Board Walks Out Over 'Unethical' Fees!
Research News
: Over 40 leading scientists have resigned en masse from the editorial board of top science journal Neuroimage, protesting the "greed" of publishing giant Elsevier. This mass walkout has been applauded by academics worldwide, who hope it marks the beginning of a revolt against the massive profit margins in academic publishing, which surpass those of Apple, Google, and Amazon.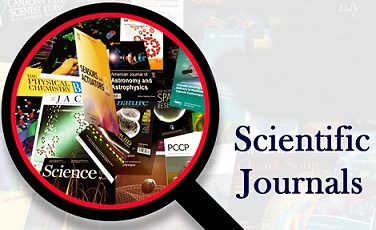 Elsevier is a Dutch academic publishing company specializing in scientific, technical, and medical content. Its products include journals such as The Lancet, Cell, the ScienceDirect collection of electronic journals, Trends, the Current Opinion series, the online citation database Scopus, the SciVal tool for measuring research performance, the ClinicalKey search engine for clinicians, and the ClinicalPath evidence-based cancer care service. Elsevier's products and services include digital tools for data management, instruction, research analytics, and assessment.
Elsevier is part of the RELX Group, known until 2015 as Reed Elsevier, a publicly-traded company. According to RELX reports, in 2021 Elsevier published more than 600,000 articles annually in over 2,700 journals; as of 2018 its archives contained over 17 million documents and 40,000 e-books, with over one billion annual downloads.
Researchers from around the world have constantly criticized Elsevier for its high profit margins and copyright practices. The company earned £942 million in profit with an adjusted operating margin of 37% in 2018. Much of the research that Elsevier publishes is publicly funded; its high costs have led to accusations of rent-seeking, boycotts, and the rise of alternate avenues for publication and access, such as preprint servers and shadow libraries.
It was reported in the Guardian that the entire academic board of Neuroimage, including professors from Oxford University, King's College London, and Cardiff University, resigned after Elsevier refused to reduce publication charges.
https://www.theguardian.com/science/2023/may/07/too-greedy-mass-walkout-at-global-science-journal-over-unethical-fees
Neuroimage, the leading global publication for brain-imaging research, is among many journals that have transitioned to "open access" rather than hiding behind subscription paywalls. To large extent, Elsevier should be applauded and commended for making such moves and allowing access to scientific research to everyone.
However, its author charges reflect its prestige, with academics paying over £2,700 to publish a research paper. The former editors argue that these fees are "unethical" and unrelated to the costs involved.
Professor Chris Chambers, head of brain stimulation at Cardiff University and one of the resigning team, accused Elsevier of preying on the academic community, generating huge profits while adding little value to science. He encouraged fellow scientists to abandon the Elsevier journal and submit papers to a nonprofit open-access journal established by the resigning team.
This mass resignation highlights the tension between academics and large publishers like Elsevier, a Dutch company that claims to publish 25% of the world's sc ientific papers. It reported a 10% increase in revenue to £2.9 billion last year, with profit margins nearing 40% according to its 2019 accounts. These margins infuriate academics, who point out that publishers keep costs low because academics write and peer-review research for free and academic editors collate it for free or a small stipend. Universities then pay high subscription charges or academics pay thousands of pounds to publish in open-access journals.
To be fair, Elsevier is not the only publisher of scientific research and
Research News
that engages in such practices, Springer Nature, Cambridge University Press, Oxford University Press, John Wiley & Sons and many other scientific research publishers also engage in such practices.
Dr Stephen Smith, professor of biomedical engineering at Oxford University and former editor-in-chief at Neuroimage, said academics dislike the current system but feel powerless to change it. Researchers tolerate it because they want to publish in prestigious journals to advance their careers and ensure their work is widely read and cited. However, Smith warned publishers that "enough is enough," and by moving the entire set of editors to start a new journal, they are taking the reputation with them.
Elsevier expressed disappointment with the resignations, stating that they value their editors highly and have been engaging constructively with them over the last couple of years. The company claims to be committed to advancing open-access research, asserting that their article publishing charges are below the market average relative to quality.
In addition to the concerns surrounding publication fees, university libraries are frustrated with the cost of online textbooks, which are often significantly more expensive than their paper equivalents. Chris Pressler, director of Manchester University Library, highlighted the "sustained onslaught of exploitative price models in both teaching and research." This pricing disparity creates a digital hierarchy between institutions that can and cannot afford these prices for texts, further emphasizing the need for change in the academic publishing industry.
It is time that major changes start occurring in the academic and also research and medical communities. To begin with, the number of research publications should no longer be used as a tool to measure a person's academic qualification or reputation, the concept of peer reviews should also be changed and there should be more free servers for anyone to publish their research papers or hypothesis. Science is an evolving subject and people should be more open to listening to different views and extracting and using only what is deemed fit for that moment. There is no such thing as the absolute truth or what is right. We also should not allow certain people to have the right to dictating what is right and what is wrong in Science particularly the Europeans and British!
For latest
Research News
, keep on logging to Thailand Medical News.