UK Authorities Issue Travel Warning On Turkey After More Than 250 British Holidaymakers Contract Serious Salmonella Enteritidis Infections!
Travel Warning
: As the allure of Turkey's sun-soaked landscapes beckons British holidaymakers, a shadow looms over the popular tourist destination due to a concerning outbreak of Salmonella Enteritidis infections. The UK Health Security Agency (UKHSA) has issued a travel warning, urging individuals to exercise caution and adopt preventive measures as the source of this serious illness remains unidentified. With over 250 cases of gastrointestinal illness detected among UK travelers returning from Turkey, the situation demands immediate attention and awareness.
https://www.gov.uk/government/publications/health-protection-report-volume-17-2023/hpr-volume-17-issue-8-news-20-july-2023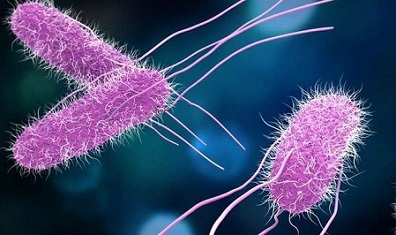 Turkey, a cherished holiday hotspot, annually attracts millions of UK tourists seeking relaxation, adventure, and cultural experiences. While most travelers have uneventful trips, the recent outbreak has raised red flags within health authorities. Primarily affecting visitors who stayed in the Antalya region and frequented all-inclusive hotels, this outbreak has been linked to clusters of the Salmonella Enteritidis strain, causing severe infections and casting a shadow of uncertainty over the beloved vacation destination.
The extent of the outbreak has prompted heightened concern within the UKHSA and other health organizations. A thorough investigation was initiated after 241 confirmed cases emerged, leading to the discovery that a significant number of these individuals had partaken in all-inclusive buffets offered by their hotels.
Despite extensive efforts, health authorities have yet to pinpoint the precise origin of the outbreak. This lingering uncertainty has led to the issuance of a
Travel Warning
, emphasizing the need for travelers to adopt extra precautions to safeguard their health.
A spokesperson from the UKHSA has underscored the importance of travelers taking simple yet effective steps to mitigate the risk of contracting gastrointestinal infections. These steps include thorough handwashing, especially after using restrooms and before handling food, consumption of freshly prepared and well-cooked hot foods, consumption of easily peelable fruits like bananas and oranges, and the inclusion of pasteurized dairy products such as yogurt, milk, and cheese in one's diet. The advisory also extends to those who might be feeling unwell with gastrointestinal symptoms, urging them to abstain from preparing food or drinks for others until they have fully recovered.
The UKHSA has compiled comprehensive travel information from 93 of the cases, revealing that affected individuals had stayed at various hotels across Turkey.
Furthermore, most cases reported consuming a diverse array of foods within their hotel resorts as part of the all-inclusive packages. This variety of consumption patterns has complicated the process of tracing the origin of the infections, leaving health authorities with an ongoing investigation and the pursuit of potential solutions.
Salmonella, a type of bacteria commonly found in the intestines of farm animals, can contaminate food products duri ng various stages of production and processing. This outbreak serves as a stark reminder that not only meat but also other foods such as green vegetables, fruits, and shellfish can carry the bacteria if contaminated. The severity of Salmonella infections ranges from mild cases lasting a week to more severe instances that require medical intervention, especially among vulnerable groups such as children, the elderly, and individuals with weakened immune systems.
In light of the urgency of the situation, the UKHSA is collaborating with several partners, including the Association of British Travel Agents (ABTA), Turkish public health authorities, and international public health agencies. This collaborative effort aims to facilitate a thorough investigation into the outbreak and its causes, further enhancing the understanding of the situation at hand. Additionally, the UKHSA is collaborating with the National Travel Health Network and Centre (NaTHNaC) to provide travelers with appropriate advice and guidelines to ensure their safety and wellbeing.
The outbreak of Salmonella infections among British travelers returning from Turkey serves as a stark reminder of the importance of food safety and hygiene, especially in unfamiliar environments. While Turkey continues to attract visitors with its stunning landscapes and vibrant culture, holidaymakers must now remain vigilant against potential health risks. As the source of the outbreak remains elusive, UK health authorities are championing preventive measures, ranging from rigorous hand hygiene to cautious food consumption.
As of press time, there are still incoming reports of not only British holidaymakers but also tourists from other countries also coming down with serious Salmonella Enteritidis Infections. In in expected that more countries within the European Union and also from the Middle-east will be issuing travel warnings about travel to Turkey in the coming days.
In a world where travel can expose individuals to various health challenges, collaboration among international health organizations, public health agencies, and travel associations is crucial. The Salmonella outbreak in Turkey underscores the need for timely information sharing, coordinated investigations, and the provision of accurate health advice to safeguard travelers' well-being.
For the latest about
Travel Warnings
, keep on logging to Thailand Medical News.