Arthritis News: Study Finds That Rheumatoid Arthritis Linked to Elevated Risk of Aortic Stenosis!
Arthritis News
: Rheumatoid arthritis (RA) is a chronic autoimmune disease primarily known for causing joint inflammation and damage. However, a recent study has shed light on a potential connection between RA and an increased risk of aortic stenosis (AS), a condition that affects the heart's aortic valve. This revelation has ignited interest within the medical community, prompting researchers to delve deeper into the intricate relationship between these seemingly disparate conditions.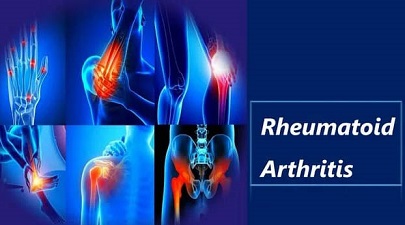 The study, led by Dr Tate M. Johnson and conducted at the VA Nebraska-Western Iowa Health Care System in Omaha-USA, focused on examining the association between RA and the risk of developing aortic stenosis. This was a substantial undertaking, involving the analysis of data from a large cohort of patients.
The study team evaluated the incidence of aortic stenosis, aortic valve intervention, aortic stenosis-related death, and the risk factors associated with aortic stenosis within a group of patients with RA, comparing them to a carefully matched control group without RA. The scope of this research encompassed a span of nearly two decades, from 2000 to 2019, allowing for a comprehensive investigation of potential trends and associations.
The results of the study were striking. Among the 73,070 patients with RA who were included in the analysis, the incidence rate of aortic stenosis was found to be significantly higher than in the control group without RA. The numbers revealed an incidence rate of 3.97 cases per 1,000 person-years in patients with RA, in contrast to 2.45 cases per 1,000 person-years in the control group. This absolute difference of 1.52 cases per 1,000 person-years highlights a meaningful disparity in the occurrence of aortic stenosis between the two groups.
Intriguingly, the increased risk was not confined solely to the development of aortic stenosis. The study also demonstrated an elevated risk of other related outcomes among patients with RA. These included aortic valve intervention and aortic stenosis-related death.
Adjusted hazard ratios were calculated to quantify these risks, revealing an adjusted hazard ratio of 1.34 for aortic valve intervention and 1.26 for aortic stenosis-related death in patients with RA. These findings offer a more nuanced understanding of the multifaceted impact of RA on cardiovascular health.
The implications of these findings extend beyond the immediate scope of the study. The research team underscored the potential significance of these results by suggesting that valvular heart disease, particularly aortic stenosis, could be an overlooked complication within the realm of cardiovascular disease associated with RA.
This raises pertinent questions about the underlying mechanisms linking RA to aortic stenosis. Are there shared biological pathways? Could inflammatory processes be driving both conditions? These inquiries lay the groundwork for future investigations aimed at unraveling the intricate connections between these seemingly unrelated diseases and will be covered in our future
Arthritis News
reports.
As with any scientific study, it's essential to acknowledge potential limitations. The study did identify financial ties to industry among several authors, which highlights the importance of transparency and unbiased research. Furthermore, while the study offers valuable insights, it does not establish a causal relationship between RA and aortic stenosis.
Future research endeavors will be crucial in verifying these findings, potentially through more targeted studies that delve into the underlying mechanisms driving the observed association.
In conclusion, the study spearheaded by Dr Tate M. Johnson and his team presents a significant advancement in our understanding of the potential links between rheumatoid arthritis and aortic stenosis. The findings illuminate a previously underexplored facet of RA's impact on overall health, bringing cardiovascular complications to the forefront. The elevated risks observed in aortic valve intervention and aortic stenosis-related death among patients with RA underscore the need for continued research into the potential underlying connections between these conditions. As medical science continues to evolve, this study serves as a reminder that diseases rarely exist in isolation and that uncovering these intricate relationships can offer new avenues for prevention, treatment, and improved patient care.
The study findings were published in the peer reviewed journal: JAMA Internal Medicine.
https://jamanetwork.com/journals/jamainternalmedicine/article-abstract/2807944
For the latest
Arthritis News
, keep on logging to Thailand Medical News.