COVID-19 News: SARS-CoV-2 Infections In Japan Shows No Respite, Instead Infections, Hospitalizations And Deaths Still Increasing!
COVID-19 News
: As the world continues its battle against the COVID-19 pandemic, Japan finds itself in the midst of a relentless surge in infections. Despite initial hopes of containment and easing restrictions, recent data paints a grim picture of a nation struggling to curb the spread of the virus. From rising case numbers and hospitalizations to the emergence of a new subvariant, Japan's fight against COVID-19 rages on, leaving health officials and citizens alike deeply concerned.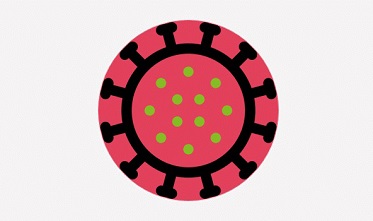 Rising Infection Rates: A Persistent Challenge
The latest wave of COVID-19 infections in Japan is far from subsiding. The weekly average of fresh cases in medical institutions has now exceeded 20, marking a concerning milestone. This is the first time the country has witnessed such high numbers since the government downgraded COVID-19 to a Class 5 illness, likening it to seasonal influenza.
For the week spanning August 28 to September 3, Japan reported a total of 101,289 new COVID-19 cases across approximately 5,000 select medical institutions. The average number of daily cases stood at 20.50, indicating a worrisome trend that has persisted for three consecutive weeks.
When examining infection rates by prefecture, Iwate in northern Japan recorded the highest average at 35.24 cases, followed closely by Miyagi at 32.54 and Akita at 30.61. Tokyo, the nation's capital, reported an average of 17.01 cases, while other populous regions like Aichi, Osaka, and Fukuoka displayed averages of 24.7, 14.35, and 15.31, respectively. Notably, Okinawa saw a substantial 1.39-fold increase in cases, underscoring the widespread nature of the virus's resurgence.
The health ministry reported that 12,842 new COVID-19 patients were under treatment in hospitals, marking a decrease of 1,130 patients from the previous week. Among these, an average of 218 patients per day required special breathing apparatus due to severe symptoms, reflecting a slight reduction compared to the previous week.
Currently, the average number of patients in Tokyo per medical institution stood at 17.01 but mainly those aged 60 and above, the average viral RO rate was 2.87 i.e. more than during the peak of the eighth wave of COVID-19 cases in December 2022, when the capital recorded a figure of 1.95.
According to local
COVID-19 News
coverages in Japan, was reported that in Tokyo, infection clusters were reported in succession mainly at social welfare and day care facilities, with a total of 82 cluster cases, 1.39 times more than during the previous week. According to the Tokyo Fire Department, an increase in coronavirus and heatstroke cases has made it difficult for callers to get through on the emergency number 119.
The Emergence of a New Subvariant: BA.2.86
As Japan grapples with escalating infection rates, a new challenge has emerged in the form of a novel subvariant of the omicron strain. On September 7, health authorities confirmed the presence of the BA.2.86 omicron subvariant within the country, sparking concerns among experts and further complicating the battle against COVID-19.
The BA.2.86 subvariant, previously identifie d in other nations, has raised questions about its potential impact. Data from the Global Initiative on Sharing All Influenza Data (GSAID) indicates that 71 cases of BA.2.86 had been reported globally as of September 8. This subvariant boasts numerous mutations compared to the prevalent XBB subvariant in Japan. However, the severity of illness it may cause and its level of infectivity remain uncertain.
Dr Atsuo Hamada, a specially appointed professor at Tokyo Medical University with expertise in infectious diseases, expressed concerns about BA.2.86. He noted that the differences between XBB and BA.2.86 are significant, akin to the distinctions between the delta and omicron variants. Dr Hamada also raised the possibility that BA.2.86 could possess the capability to evade the immune system.
Japan is set to initiate a round of autumn COVID-19 vaccinations beginning on September 20, targeting the XBB.1.5 strain. However, Dr Hamada cautioned that if BA.2.86 spreads widely in the future, the effectiveness of these vaccinations against the new subvariant might be limited. Despite this, he emphasized the importance of vaccination in preventing severe symptoms and encouraged people to consider inoculation as a means to control the virus's current spread.
Changes in Vaccination Strategy
In a move that reflects Japan's evolving approach to COVID-19, the country is set to conclude its temporary program offering free vaccinations at the end of fiscal 2023, which concludes next March. Beginning in fiscal 2024, the vaccination strategy will shift, with a focus on administering a COVID-19 shot once a year during the autumn-winter period to individuals aged 65 and above, particularly those at high risk of severe symptoms.
These vaccinations have been designated as emergency inoculations, funded by public funds until March 2024, in efforts to combat the virus's spread. The health ministry is now exploring options to transition to a routine inoculation program for elderly individuals aged 65 and above, possibly involving partial coverage of vaccination costs. For individuals below the age of 65, it is likely that COVID-19 vaccinations will become voluntary, with individuals responsible for the associated costs.
Notably, the health ministry's advisory panel emphasized the diminished urgency for widespread vaccinations in Japan, citing a lower risk of severe symptoms attributed to the omicron variant and the availability of multiple therapeutic drugs.
In conclusion, Japan's ongoing battle with COVID-19 remains a complex and evolving challenge. The persistent rise in infection rates, coupled with the emergence of the BA.2.86 subvariant and changes in vaccination strategy, underscore the need for continued vigilance and adaptability in the face of this global health crisis. As the nation grapples with these new developments, the importance of vaccination and public health measures remains paramount in the quest to bring an end to the pandemic.
For the latest
COVID-19 News
, keep on logging to Thailand Medical News.