The Top Five Hospitals In Bangkok, Thailand 2023: Comprehensive Patient Care and Medical Excellence
Bangkok, the vibrant capital city of Thailand, is renowned for its cultural landmarks and bustling street life. Yet, it is also internationally recognized for its high-quality healthcare services, becoming a hub for medical tourism.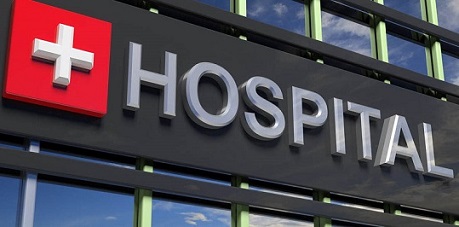 We take the opportunity to highlight the
top five hospitals in Bangkok
, Thailand as rated by locals, expats, medical tourists, and healthcare professionals via an online phone survey along with studies on clinical outcomes, patient experience, medical costs and operational efficiency to rank these medical institutions.
To the surprise of many, the top five hospitals in Bangkok, Thailand were not those that advertised often or had adjoining shopping arcades with fast food restaurants or those patronized by the corrupted rich or the ignorant.
We also like to advise readers to be aware of hospitals that spend too much on advertising or sponsored posts in mainstream media, on online ads and digital marketing including spending millions on SEO. The millions that these hospitals pay for marketing will be amortized into your healthcare billing! It was speculated that one hospital in the Sukhumvit vicinity spends almost half a billion baht a year on just marketing expenses not including the payroll of its large marketing and communications team!
Always note that good hospitals and excellent doctors do not need to advertise, their reputations and credibility far exceeds them and often the word of mouth recommendations or their credentials speaks volumes rather than ads or sponsored posts. Good and credible doctors and hospitals will post all their credentials on their own websites along with a full list of all medical service charges and fees.
Also stay aware from hospitals and doctors that are being promoted by medical tourism websites, medical tourism agents, health agents and websites. Once again, these are establishments that do not have much credibility and hence as a result of not having much patients, require agents or medical tourism websites to drive in patient traffic to them! The commissions and fees that these doctors and hospitals have pay these agents or medical tourism websites etc are often passed on to the patients or already included in the fees that the patients will be charged.
Be also careful of hospitals promoting check-up packages and also diagnostic packages online or using other agents or medical tourism websites to sell these packages and services in return for commissions. Despite some of these hospitals being certified by external accreditation bodies .(Most of these American and European Accreditation entities are just scams themselves in the sense that as far as you can pay for their services etc, you get their accreditations!), there have been a few unverified speculations that some of the results of these blood works and diagnostics etc are sometimes possibly 'manipulated' so that patients will have to go for further diagnostic tests, or consult specialists etc so that there is an increase in billings and revenue for the hospital or doctors! If you are using a hospital that is not in this list, whenever there are any suspicions, get another round of blood tests and diagnostics done at many of the private laboratories in Thailand to verify your initial results before proceeding for further more expensive diagnostics or specialist consultations! While sometimes there ca n be anomalities or malfunction of lab or diagnostic equiptments or carelessness of staff, getting a second opinion from another doctor or hospital or lab is always a good thing. If you feel that you are being hoodwinked based on test results that show differences, consult a lawyer or seek help from the office for consumer protection.
Our list of the top 5 Hospitals in Bangkok, Thailand in descending order are:
1. Prince Hospital Suvarnabhumi
Taking the top spot, Prince Hospital Suvarnabhumi provides exceptional medical services. It boasts of state-of-the-art facilities and medical technology, allowing them to diagnose and treat a wide spectrum of diseases, including diabetes, heart issues, various cancers, and respiratory diseases.
Though located slightly away from Bangkok in the nearby Samut Prakarn province, it is still very easily accessible by various highways. Their risk-adjusted In-Patient (IP) mortality, risk-adjusted complications, healthcare associated infections, 30-day mortality, and 30-day readmissions rates showcase a commendable track record in clinical outcomes. Additionally, they have been highly rated for their patient experience and operational efficiency, reflecting their commitment to quality healthcare delivery.
https://www.princsuvarnabhumi.com/en
2. St Louis Hospital, Bangkok
St Louis Hospital, established in 1898, has a rich history of providing excellent medical services. The hospital shines in managing a diverse range of diseases and medical conditions. Patients here enjoy top-tier healthcare, enhanced by a patient-centric approach, leading to outstanding reviews in the patient experience survey. The hospital is a non-profit entity with medical fees and charges that are among the lowest in Bangkok but surprisingly the level of medical expertise and service the hospital offers is simply unparalled.
Furthermore, St Louis Hospital shines in its operational efficiency, boasting a severity-adjusted length of stay and Medicare spending per beneficiary rates that reflect responsible resource allocation.
https://www.saintlouis.or.th/en/index
3. BNH Hospital, Bangkok
Founded in 1898, BNH Hospital is one of the most prestigious hospitals in Bangkok. It stands out in the care and treatment of chronic illnesses, showcasing remarkable clinical outcomes. It also upholds high standards of patient experience, ensuring each patient is treated with dignity, respect, and empathy.
https://www.bnhhospital.com/
4. Paolo Hospital Saphankhwai
Paolo Hospital Saphankhwai, a member of the Paolo Hospital Group, is known for its advanced medical technologies and a comprehensive range of services. The hospital consistently delivers excellent clinical outcomes, which speaks volumes about the quality of care provided.
The hospital also prioritizes patient experience, reflected in the positive feedback and high ratings from the HCAHPS survey. Operational efficiency is another area where Paolo Hospital Saphan Khwai shines, underscoring their commitment to providing quality healthcare in the most efficient manner.
https://www.paolohospital.com/th-TH/phahol/Home
5. Chulalongkorn Hospital
Operated by the Thai Red Cross Society, Chulalongkorn Hospital is a leading teaching hospital in Thailand. Known for its clinical research and education, the hospital offers high-quality patient care. Its record of clinical outcomes is impressive, with commendable scores in all key measures.
Furthermore, Chulalongkorn Hospital stands out in operational efficiency, ensuring optimal use of resources without compromising on patient care. The positive patient experience reviews further consolidate the hospital's place as one of the top medical institutions in Bangkok.
https://chulalongkornhospital.go.th/kcmh/
These 5 hospitals not only offer value for money medical services, diagnostics and treatments but are also very highly credible and honest with healthcare staff that are highly qualified and competent along a high reputation. None of the directors or staff of these hospitals have ever been involved in patient lawsuits or legal cases or have been indicted in any unethical practices unlike some of the more prominently advertised hospitals in local mainstream media.
Conclusion
These hospitals' rankings are based on specialty and procedure and condition ratings, recognizing each institution's ability to handle complex cases and perform specific procedures efficiently. Therefore, while these rankings provide valuable insights, it's essential to consider your specific health condition and needs when choosing a hospital.
Choosing the right hospital for your medical needs goes beyond rankings. Patients should take into consideration the nature of their illness, the proximity of the hospital, and the specific expertise available. However, this ranking provides a robust starting point for those seeking top-quality healthcare in Bangkok.
Bangkok's healthcare landscape continues to evolve, offering both locals and international visitors access to some of the best medical care in the world. These top five hospitals represent the best of what the city has to offer in terms of healthcare, providing excellent patient experiences, operational efficiency, and exceptional clinical outcomes.
For the latest
Hospital News
, keep on logging to Thailand Medical News.