Alarming Link Found Between Rising Lithium Levels and Autism Rates - Uncovering the Hidden Dangers in Our Tap Water!
"A groundbreaking study by researchers from the Yale School of Public Health-Connecticut-USA, University of California, Los Angeles-USA and Aarhus University-Denmark reveals a frightening connection between lithium levels in tap water and autism risk, exposing a silent threat in our very own homes."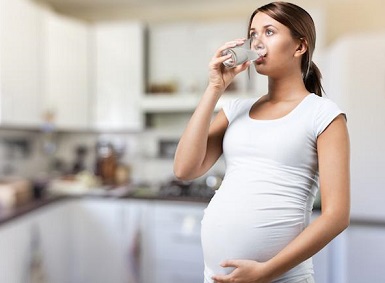 It's a revelation that has sent shockwaves throughout the world - a terrifying link between lithium levels in tap water and an increased risk of autism. A comprehensive study conducted in Denmark has unearthed the horrifying truth that as lithium levels rise, so does the likelihood of an autism diagnosis. This bombshell discovery has far-reaching implications for public health, particularly for those living in urban areas, and raises serious concerns about the safety of our drinking water.
The Menacing Connection
:
The study team painstakingly analyzed data to uncover the chilling relationship between increased lithium levels and higher autism risks. When comparing the lowest quartile of recorded lithium levels (those in the 25th percentile) to the second and third quartiles, they found a staggering 24-26% higher risk of autism. But it gets worse - in the highest quartile, the risk soared to a jaw-dropping 46% higher compared to the lowest quartile.
This harrowing association was consistently found across subtypes of the disorder, and the link between lithium levels and autism risk was found to be even stronger for those living in urban areas compared to smaller towns and rural regions.
This alarming finding begs the question – how safe is household drinking water and how it has been silently impacting our children's health?
Denmark: The Unlikely Epicenter:
One might wonder why Denmark was chosen as the focus of this groundbreaking study. Surprisingly, several factors made this small European country the perfect setting for such an investigation.
For one, Denmark's consumption of bottled water ranks among the lowest in Europe. This means that the majority of Danes rely on tap water, making it a crucial aspect of their daily lives. Furthermore, the country has a robust system for measuring trace metals and other contaminants in their water supply. When compared to other countries, lithium levels in Denmark's water are considered to be in the low to moderate range.
These factors, combined with Denmark's comprehensive civil databases, provided researchers with a goldmine of information to analyze the insidious connection between lithium levels and autism risk.
The Invisible Threat:
The realization that our tap water could be harboring such an ominous danger is nothing short of alarming. As the study has shown, the higher lithium levels found in urban areas pose an even greater risk to the health of our children, making city dwellers especially vulnerable to this invisible menace.
But the implications of this study go far beyond Denmark's borders. With many other countries potentially facing similar lithium levels in their water supply, the threat of autism looms large over millions of people worldwide. This raises the urgent question - what measures can be taken to protect our families from this peril?
A Call to Action:
The startling discovery of this study cannot be ignored. Urgent steps must be taken to safeguard our communities and, most importantly, our children. It is crucial that governments and public health organizations around the world work together to address this crisis by implementing stringent monitoring and control measures for water quality.
Additionally, more research must be conducted to explore the relationship between lithium levels and autism risk further. The findings of this study could be the key to unlocking new strategies for autism prevention, treatment, and support.
In Conclusion
:
This sensational
Tap Water-Autism
study has revealed a terrifying link between rising lithium levels in tap water and an increased risk of autism, exposing a hidden danger that has been lurking beneath the surface for far too long. As the world comes to terms with this alarming revelation, it is our collective responsibility to act now to protect the health and well-being of our children and future
Details From Study Abstract:
Significance
: Lithium, a trace element with mood-stabilizing properties, is present in nature and has been linked to negative birth outcomes when used therapeutically by expectant mothers. In animal studies, lithium influences Wnt/β-catenin signaling, which is crucial for neurodevelopment. However, it remains unclear whether exposure to lithium in drinking water impacts early brain health.
Objective
: To investigate the potential association between autism spectrum disorder (ASD) in children and maternal exposure to lithium in drinking water during pregnancy.
Methods
: This nationwide, population-based case-control study conducted in Denmark involved 8,842 children diagnosed with ASD born between 2000 and 2013, and 43,864 control participants matched by birth year and sex from the Danish Medical Birth Registry. Data analysis occurred from March 2021 to November 2022. Geocoded maternal residential addresses during pregnancy were connected to lithium levels (ranging from 0.6 to 30.7 μg/L) in drinking water, estimated using kriging interpolation based on 151 waterworks measurements from all regions in Denmark.
Key Findings and Measures
: ASD diagnoses were determined using the International Statistical Classification of Diseases and Related Health Problems, Tenth Revision codes in the Danish Psychiatric Central Register. The research team calculated odds ratios (ORs) and 95% confidence intervals (CIs) for ASD according to estimated geocoded maternal exposure to natural lithium sources in drinking water, both as a continuous (per interquartile range, IQR) and categorical (quartile) variable. Adjustments were made for sociodemographic factors and ambient air pollutant levels, and stratified analyses were conducted based on birth years, child's sex, and urbanicity.
Study Findings
: Of the 8,842 ASD participants (male: 7,009 [79.3%]) and 43,864 control participants (male: 34,749 [79.2%]), every IQR increase in estimated geocoded maternal exposure to natural lithium in drinking water was associated with higher odds for ASD in offspring (OR: 1.23; 95% CI: 1.17-1.29). Increased odds for ASD in children began with the second quartile (7.36 to 12.67 μg/L) of estimated maternal lithium exposure in drinking water, with the highest quartile (more than 16.78 μg/L) having an OR of 1.46 (95% CI: 1.35-1.59) compared to the reference group (less than 7.39 μg/L). These associations remained consistent after adjusting for air pollution exposure, and no differences were found in stratified analyses.
Conclusions and Implications
: This study found that maternal prenatal exposure to naturally occurring lithium in Denmark's drinking water was linked to a higher risk of ASD in offspring. These findings suggest that natural lithium in drinking water may be a previously unrecognized environmental risk factor for ASD development, warranting further investigation.
The study findings were published in the peer reviewed journal: JAMA Pediatrics.
https://jamanetwork.com/journals/jamapediatrics/article-abstract/2803171
For the latest about
Household Tap Water and Autism
, keep on logging to Thailand Medical News.