BA.2.86 News: BA.2.86 Supposedly Found In Waste Water Of Many Countries Including Spain, Germany. New Claims That Only Linked To HIV Infected!
BA.2.86 News
: There are unverified posts and also unvalidated claims online by some individuals who are linked with waste water monitoring that the BA.2.86 variant has been found in more countries other than the current seven countries where it has already been confirmed to have been detected i.e. Israel, Denmark, United States, South Africa, United Kingdom, Switzerland and Thailand.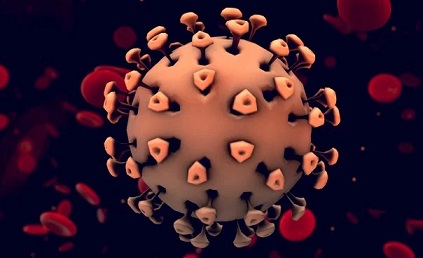 According to these online posts that have yet to be validated, the BA.2.86 variant has been found also in Spain, Germany and possibly many other countries as well.
https://twitter.com/BerndMGawlik/status/1694691248479649819
However, we have no proper validations so far including any other sources nor from the EU Sewage Sentinel System For SARS-CoV-2 platform.
https://wastewater-observatory.jrc.ec.europa.eu/#/towardsGWSSystem
The post was made online on the X platform by Bernd Manfred Gawlik, a chemical engineer who works for the European Commission Joint Research Centre and Ispra at Italy and is also involved with waste water monitoring in the EU region.
A
BA.2.86 News
report by CBS news however also mentioned Spain and Germany in their coverage.
https://www.cbsnews.com/news/new-covid-variant-ba286-2023-what-to-know-experts/
There are also new claims from a prominent virologist for the U.S. who wished to remain anonymous with regards to his hypothesis that the BA.2.86 variant is only emerging as a result of intra-host evolution in only HIV infected individuals who are taking certain antivirals at the moment. He said that the BA.2.86 variant is not possibly passing from humans to humans nor via airborne transmissions but rather are a result of HIV infected individuals on a particular antiviral regimen being infected with certain particular SARS-CoV-2 sub-lineages that evolve further in these human host and spawns the unique BA.2.86 variant.
He further added that at the moment, the BA.2.86 variant does not have the relevant fitness to become predominant in circulation but warns that it could give rise to spawns that could more transmissible or could easily recombine with other sub-lineages that could end up being more transmissible and also pathogenic.
We hope that other researchers can validate these claims soon or counter them.
At the moment there is no evidence that those infected with the BA.2.86 variant exhibited any disease severity.
Besides the BA.2.86 variant found in waste water samples where we are unable to comment as to how many individuals could actually be infected and we are unaware of their current health status, the rest of the BA.2.86 infected individuals appeared to be otherwise healthy.
According to U.S. health authorities, the individual detected in Michigan with the variant was an older male adult with only mild symptoms. The traveler from Virginia who had visited Japan and was found to be with the BA.2.86 variant was described as middle-age male who was otherwise asymptomatic.
In Denmark, all three infected cases did not have any symptoms and were described as middle-aged males according to the Statens Serum Institut.
However, both the American and Danish authorities refused to divulge the HIV status of these individuals or what drugs if any, they were on.
Thailand Medical News will be providing more updates on this hypothesis and also on any new developments with regards to the BA.2.86 variant.
For the latest
BA.2.86 News
, keep on logging to Thailand Medical News.
Updates: 40 minutes ago
: News has emerged that a fourth BA.2.86 case has been detected in Denmark....a middle aged male adult with no symptoms.
https://twitter.com/SSI_dk/status/1695027179711533235
Read Also:
https://www.thailandmedical.news/news/breaking-news-researchers-worried-about-new-sars-cov-2-variant-first-identified-in-israel-and-now-in-denmark-that-could-be-called-the-ba-x-variant
(Note we were the first to break the story on the morning of August 15th before the variant was even designated as BA.2.86 and picked up by other MSM media)
https://www.thailandmedical.news/news/breaking-covid-19-news-two-genomic-sequences-of-ba-2-86-detected-in-south-africa-total-number-of-ba-2-86-cases-stands-at-9-across-5-countries
https://www.thailandmedical.news/news/ba-2-86-news-swiss-scientists-confirm-that-sars-cov-2-ba-2-86-variant-detected-in-waste-water-samples-collected-from-laupen;-canton-bern,-switzerland
https://www.thailandmedical.news/news/breaking-thailand-news-sars-cov-2-ba-2-86-variant-detected-in-waste-water-samples-in-thailand-according-to-local-expert
https://www.thailandmedical.news/news/covid-19-news-ba-2-86-has-not-been-detected-in-china-as-claimed-by-fake-news-disseminated-by-indian-health-site--but-yes,-covid-19-gradually-rising