H9N2 News: Taiwan Reports Outbreak Of H9N2 Bird Flu On Kinmen Island With 4551 Chickens Culled And 21 People Under Observation For Possible Infection!
H9N2 News
: Before I even proceed, I have to confess..even I am getting confused keeping abreast with all the developments these days…H5N1 bird flu outbreak, H3N2 flu In India, H7N9 avian flu in camels In Mongolia, H1N1 flu in various parts of the world…etc!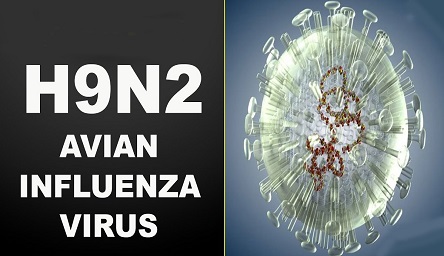 Taiwan health authorities in the last few hours announced that a
H9N2
bird flu outbreak has occurred on the island of Kinmen with more than 4551 chickens culled and 21 individuals placed under observation as they had come into contacted with the infected birds and carcasses and some had began showing symptoms of infection.
https://news.ltn.com.tw/news/life/breakingnews/4242980
The Kinmen island is an outlying island that is close to China.
In China, H9N2 is the predominant subtype of influenza viruses affecting chickens, resulting in significant economic losses for the poultry industry, even with ongoing vaccination efforts. Recent cases of human infection by avian influenza viruses have demonstrated that H9N2 serves as a gene donor for H7N9 and H10N8 strains, which also infect humans. The importance of H9N2 viruses stems from their broad host range, adaptability to both poultry and mammals, and extensive genetic reassortment. As a hotspot for avian influenza virus emergence, China has detected H9N2 in a variety of bird species, including chickens, ducks, quails, pheasants, partridges, pigeons, silky chickens, chukars, and egrets.
The H9N2 influenza virus can spread through airborne droplets, dust, feed, or water. Although chickens often appear healthy following infection, some exhibit signs of depression and disheveled feathers. The virus reproduces within the trachea, increasing the likelihood of secondary infections, particularly Escherichia coli, with a minimum mortality rate of 10%. Additionally, inadequate ventilation can cause mucus to block the trachea or bronchi, resulting in severe respiratory illness and potential death.
H9N2 viruses found in Chinese chickens displayed antigenic drift, leading to the development of distinct antigenic groups. This drift could have caused vaccination failures, potentially explaining the ongoing prevalence of H9N2 influenza virus in China. Analysis of amino acids in H9 antigenic sites unveiled varying distributions among other subtypes. Numerous amino acid positions related to H9N2 virus antigenicity were identified, with the majority situated in the HA trimer's distal head. H9N2 influenza virus is known to reassort with multiple other subtypes, such as H6N1, H6N2, and H5N1. Additionally, H7N9 influenza viruses persist in reassorting with circulating H9N2 strains, leading to various H7N9 genotypes. The extent of H9N2 gene involvement, particularly ribonucleoprotein (RNP) genes, in human infections remains to be determined.
While H9N2 has the potential to infect humans, the likelihood is minimal, as stated by the Taiwanese Bureau of Animal and Plant Health Inspection and Quarantine (BAPHIQ) under the Council of Agriculture (COA). Twenty prevention personnel and a farm worker who interacted with the infected poultry have been placed into quarantine and are being observed.
This outbreak marks the first occurrence of H9N2 in birds in Taiwa n. However, there have been 97 reported human infections globally since 2013, with children making up 70% of those cases. Two individuals have succumbed to the virus, both of whom had pre-existing chronic illnesses. The most recent human infection took place in November, in China's Hunan province.
The BAPHIQ has recommended that people avoid close proximity to birds, thoroughly cook chicken and eggs prior to consumption, and practice basic hygiene by washing hands with soap as a preventive measure.
For the latest
H9N2 News
keep on logging to Thailand Medical News.