The Silent Ongoing COVID-19 Crisis In Most ASEAN Countries. Individuals Need To Be Aware Of What Is Really Brewing And Take Their Own Preventive Measures
COVID-19 News
: Literally, every private hospital across countries in the ASEAN region are reporting a rise in COVID-19 infections but none of the mainstream media in these countries dare talk about the ongoing COVID-19 crisis.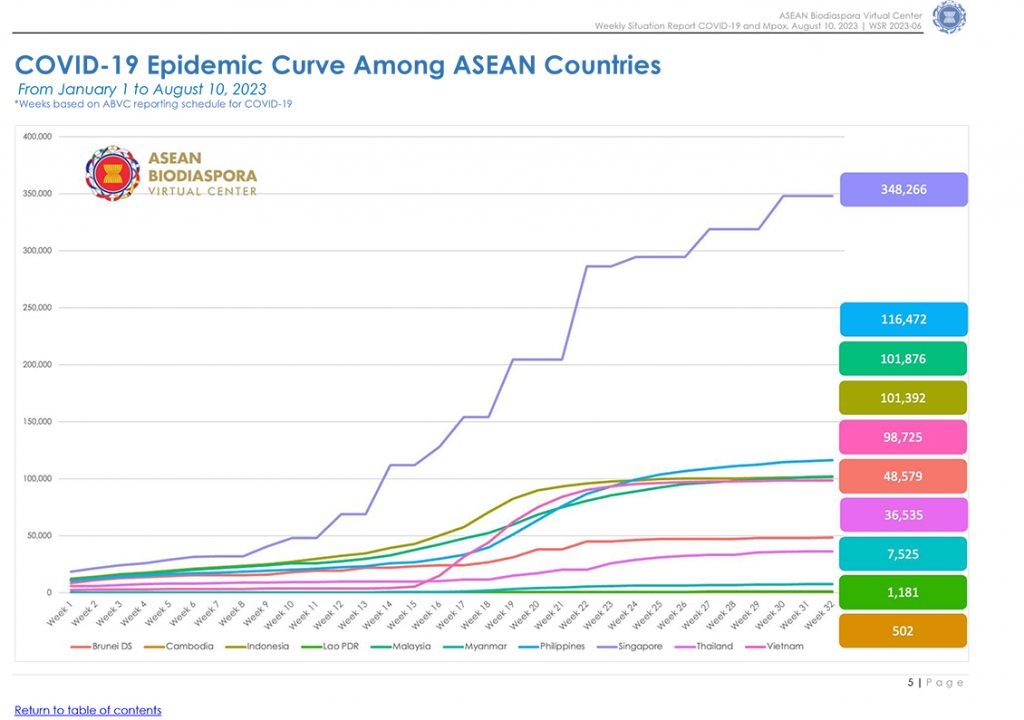 Occasionally some government designated press releases might be covered as things get out of hand and social media platforms are showing that things are getting bad but even then, these
COVID-19 News
coverages will simply say that there is a slight rise and that everything is in control or that the infections are mild and there are no signs of increased disease severity nor deaths.
But the truth is far more any of these claims. Simply looking at the excess deaths rates across multiple ASEAN countries in the last three months already shows a worrying trend.
https://www.mortality.watch/
And mind you these figures are not the least accurate as they have based on official figures supplied by various government agencies which in reality can no longer be trusted as they have been manipulated in most cases to downplay the true impact of COVID-19.
One cannot also blame some of these governments and health authorities for their actions, as they cannot create too much alarms or panic that can affect the economy and cause hardships to the live hoods of many.
Besides, looking at what is happening at the private hospitals, another useful indicator is to observe the booking queues at various crematoriums, undertakers and funeral homes and temples cross the region. Business is as brisk as ever and in some cases, in certain countries, queues for crematoriums are long despite even extended operating hours.
The sound of ambulances and rescue services are now becoming a common part of daily life in many ASEAN countries and funeral services and gatherings are getting to be a common occurrence.
The impact from Long COVID-19 is really worrisome especially since most healthcare professionals in the region are properly equipped to deal with it let alone know much about it!
Strokes, brain clots, heart failures, sepsis, kidney failures, liver, pancreas and bile duct issues, new onset of diabetes and hypertension are all becoming so common in many ASEAN countries and most are not even aware that it is due to the after effects of the COVID-19 disease.
With the current SARS-CoV-2 EG.5.1 sub-lineages and its various spawns like HK.1, HK.2 etc circulating predominantly in many ASEAN countries, COVID-19 infections and hospitalizations are ever increasing.
This time we are witnessing not just the elderly bearing the brunt of the new surge but also infants and young children.
Interestingly besides the typical symptoms of fever, sore throats, coughs, body pains and fatigue, we are also witnessing increasing gastrointestinal issues such as short diarrhea spans, increase stomach acidity and gastric reflux, abdominal pains and loss of appetite. Strangely, hospitals are also witnessing an increase in gastrointestinal bleeding and diverticulitis in many patients infected with COVID-19.
r /> COVID-19 testing is literally down or non-existent in many ASEAN countries and many have been brainwashed that it is mild as flu and only resort going to the hospitals or doctors when things get bad.

Worse, there is only little or no genomic sequencing being done and with no strict border health checks and all COVID-19 measures done with, ASEAN is now a travel hub with lots of human vectors carrying an assortment of SARS-CoV-2 sub-lineages arriving from China, Japan, South Korea, South Africa, Australia and the United Kingdom (all these are countries that have extremely high COVID-19 infection rates at the moment with many new unique SARS-CoV-2 sub-lineages emerging their respective countries!)

What is more worrying is the situation in countries in Myanmar and Cambodia where is there is literally no proper healthcare infrastructure coupled with no proper monitoring and even 'One health surveillance'. The risk of more virulent SARS-CoV-2 sub-lineages emerging from these countries especially via reverse zoonotic transmissions is extremely high.

Individuals living in the ASEAN zone should practice their own COVID-19 preventive measures including masking, social distancing and other NPIs irrespective of what others might say and also go for frequent health checkups and consult their doctors as the slightest signs of any anomalies. Schools, offices, hospitals, hotels, restaurants, malls and indoor public venues should take the effort of installing more air filtration and air disinfecting devices.

While excess death rates continuing to rise to many ASEAN countries, we can only hope that health authorities will at least own up and inform their respective citizens of the true current COVID-19 situation and the actual COVID-19 statistics so that more will be taking measures to protect themselves and their loved ones instead of living in the fallacy that everything is back to normal.

For the latest COVID-19 News, keep on logging to Thailand Medical News.