Health News
: In an alarming revelation that has sent shockwaves through the beauty industry, a recent study conducted by the US National Institutes of Health (NIH) has uncovered a potential link between the use of chemical hair straighteners and the development of uterine cancer. The study, which utilized data from the Sister Study - a comprehensive investigation into risk factors for breast cancer and other health conditions - has raised concerns about the safety of widely used hair products and their impact on women's health.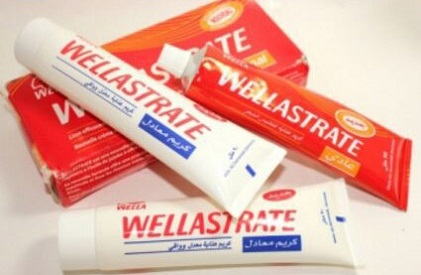 Health News
reports are also showing that the usage of hair straighteners are also growing among men but the health repercussions in males have not been studied yet!)
The Study's Alarming Findings
Published in the Journal of the National Cancer Institute on October 17, 2022, the study's findings have set off alarm bells among women who frequent salons or use hair straighteners at home. After tracking over 33,000 women for an average of nearly 11 years, the study team discovered that women who reported using hair straightening products were almost twice as likely to develop uterine cancer compared to those who refrained from using such products. The risk soared even higher for those who reported frequent use, with a 2½ times increased likelihood of developing uterine cancer.
Notably, the study did not identify any links between uterine cancer and other hair products such as dyes, highlights, and perms, emphasizing the specific concern regarding chemical hair straighteners.
Possible Chemical Culprits
The study's focus on chemical hair straighteners has ignited conversations about the potentially hazardous substances lurking in these products. Some of the chemicals found in hair straighteners are suspected to possess estrogen-like properties in the body, raising concerns about their role in hormone-sensitive cancers. Additionally, substances like formaldehyde, which are present in certain hair straighteners, have been linked to cancer in previous research. These revelations underscore the urgent need for further investigation into the safety of commonly used hair products.
Impact on Black Women
While the study did not reveal a disparity in the link between hair straightener use and uterine cancer risk based on race, it sheds light on potential implications for Black women. Approximately 60% of the women who reported using straighteners in the study identified as Black. The findings suggest that the impact of hair straightener use on uterine cancer risk might be particularly pronounced among Black women due to their higher usage rates.
Putting the Risk into Perspective
To contextualize the findings, researchers emphasized that while the doubling of risk associated with hair straightener use is concerning, uterine cancer remains a relatively rare form of cancer. They estimated that the risk of developing uterine cancer for women who never used hair straighteners stands at 1.64% by the age of 70. However, for frequent users, this risk escalates to 4.05%. The study's authors, including Dr Alexandra Whi te, PhD, head of the NIEHS Environment and Cancer Epidemiology group, caution that further research is needed to definitively establish causation.
Taking Action to Lower Risk
In light of these revelations, some women are choosing to rethink their hair care routines and opt for alternatives to hair straighteners. However, limited information currently available underscores the importance of more research before definitive conclusions can be drawn. For those concerned about their risk of uterine cancer, adopting a healthy lifestyle can help mitigate potential hazards. Maintaining a healthy weight and engaging in regular physical activity have been linked to reducing the risk of endometrial cancer, the most common type of uterine cancer.
Conclusion
The NIH's groundbreaking study linking chemical hair straighteners to uterine cancer has sounded a clarion call for both consumers and the beauty industry. As women become increasingly aware of the potential health risks associated with hair straightening products, the demand for safer alternatives and rigorous safety testing is likely to surge. The study serves as a powerful reminder that the pursuit of beauty should never come at the expense of one's health, and underscores the importance of continued research to unveil the full extent of the relationship between hair products and cancer risk.
The study findings were published in the peer reviewed Journal of the National Cancer Institute.
https://academic.oup.com/jnci/article/114/12/1636/6759686
For the latest
Health News
, keep on logging to Thailand Medical News.