BREAKING! New Study Shows Even Progestin-Only Birth Control Pills Or Patches Increase Risk Of Breast Cancer!
A groundbreaking study from the United Kingdom has finally shed light on the long-standing question regarding the relationship between hormonal birth control and breast cancer risk.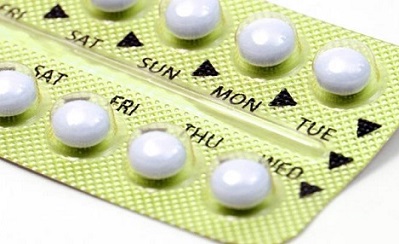 While it has already been known that birth control contraceptives using combined progestin and estrogen increases the risk of breast cancer, it was not known till now if progestin-only birth control pills, patches or rings also do the same.
This new study by researchers from the University of Oxford-United Kingdom found that even progestin-only birth control pills, patches or rings increase the risk of
breast cancer
!
Millions of women around the world rely on hormonal contraceptives to prevent unplanned pregnancies without knowing the risk involved with using them.
A Closer Look at Hormonal Birth Control
Hormonal birth control has been a popular choice for women seeking an effective means of preventing pregnancy. These contraceptives come in various forms, such as pills, patches, and rings, and often contain a combination of estrogen and progestin - a synthetic version of the reproductive hormone progesterone.
However, the link between these hormonal contraceptives and an increased risk of breast cancer has remained a subject of concern for women and healthcare professionals alike.
The Mystery of Progestin-Only Birth Control
While much has been discovered about the breast cancer risk associated with combined hormonal contraceptives, the same cannot be said for progestin-only birth control. This gap in knowledge has left many wondering whether this alternative form of contraception carries a similar risk.
The Pivotal Study
In this groundbreaking study, researchers in the UK set out to compare the breast cancer risk associated with different types of hormonal birth control for the first time. The results were eye-opening: the study found no significant difference in breast cancer risk between women using progestin-only birth control and those using combined progestin and estrogen methods. Both were found to equally contribute to the risk of breast cancer.
These study findings suggest that progestins may be the primary factor responsible for the increased risk of breast cancer, but the mechanisms behind this correlation remain elusive.
The Study's Methodology and Results
The research team analyzed the medical records of 10,000 British female breast cancer patients under 50 and compared them to a control group of similar-aged women without breast cancer.
They discovered that current or recent use of progestin-only birth control was linked to an increased breast cancer risk of about 20% to 30%, the same risk associated with combined hormonal contraceptives.
When the study findings for oral contraceptives are combined with results from previous studies (which included women in a wider age range), they suggest that the 15-year absolute excess risk of breast cancer associated with use of oral contraceptives ranges from 8 per 100,000 users (an increase in incidence from 0.084% to 0.093%) for use from age 16 to 20 to about 265 per 100,000 users (from 2.0% to 2.2%) for use from age 35 to 39.
The Silver Lining
Previous research has shown that the increased risk begins to decrease after a woman discontinues any hormonal contraceptive use. After 10 to 15 years of cessation, a woman's breast cancer risk returns to that of someone who has never used hormonal birth control.
The Bigger Picture
While this study sheds light on an important aspect of women's health, there is no cause for alarm for those currently using hormonal contraceptives.
As of 2019, the Centers for Disease Control and Prevention reported that 14% of women in the U.S. aged 15 to 49 took birth control pills, while around 10% opted for intrauterine devices or birth control implants.
This groundbreaking study has provided valuable insights into the relationship between hormonal birth control and breast cancer risk. While the increased risk should not be ignored, it is essential to weigh the potential benefits and risks of hormonal contraceptives and discuss them with a healthcare professional. With this newfound understanding, women can make more informed decisions about their reproductive health and contraceptive choices.
For women concerned about the increased risk of breast cancer associated with hormonal contraceptives, it is crucial to discuss alternative methods of birth control with a healthcare provider. Options such as barrier methods, fertility awareness-based methods, and sterilization can be considered based on individual preferences and circumstances.
In addition, lifestyle factors such as maintaining a healthy diet, engaging in regular exercise, limiting alcohol consumption, and avoiding tobacco use can help reduce the overall risk of breast cancer. Regular breast self-examinations and mammograms, as recommended by healthcare professionals, are vital for early detection and treatment.
Conclusion
Ultimately, the key takeaway from this study is the need for ongoing research and education to further our understanding of the complex relationship between hormonal contraceptives and breast cancer risk. By staying informed and making informed decisions, women can confidently navigate their reproductive health journey and take control of their well-being.
As the study continues to make headlines and gain traction on social media, it serves as a reminder of the importance of staying informed about the latest developments in women's health. The more we know, the better equipped we are to make educated decisions about our health and well-being.
The study findings were published in the peer reviewed journal: PLOS Medicine.
https://journals.plos.org/plosmedicine/article?id=10.1371/journal.pmed.1004188
For more about
Breast Cancer
, keep on logging to Thailand Medical News.