Medical Devices: Urgent Recall Issued for Over 4 Million FreeStyle Libre Glucose Monitors Due to Fire Hazard
Medical Devices
: More than 4 million FreeStyle Libre glucose monitors have been urgently recalled by Abbott after the U.S. Food and Drug Administration (FDA) announced potential fire hazards associated with the devices. The lithium-ion batteries used in the system may get extremely hot, spark or catch fire if not properly stored, charged or exposed to liquids or foreign materials. This recall, classified as Class I by the U.S.FDA, is considered the most severe type because it can lead to serious injury or death.
https://www.fda.gov/medical-devices/medical-device-recalls/abbott-recalls-readers-used-freestyle-libre-freestyle-libre-14-day-and-freestyle-libre-2-flash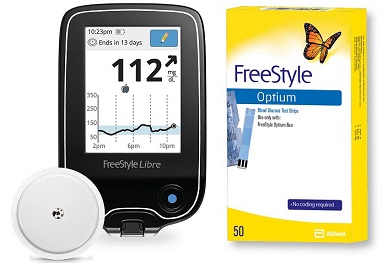 The FreeStyle Libre, Libre 14 Day, and Libre 2 glucose monitoring systems, sold between November 2017 and February 2023, are now subject to recall.
Although no deaths have been reported, there have been 206 incidents, including at least seven fires and one injury. Days before the announcement, Abbott had issued a safety warning to consumers on how to properly use and charge the monitors.
Despite the severity of the recall, Abbott clarified that consumers do not need to return their
medical devices
.
The U.S. FDA recommends discontinuing the use of the recalled readers and switching to a backup method in the following cases: if the original USB cable and charger are unavailable, the reader appears damaged or cracked, there is visible swelling on the reader, the reader becomes too hot to hold, or the reader can no longer hold a charge.
In order to minimize potential battery hazards, Abbott advises consumers to charge the reader battery only with the company-provided USB cable and charger, store the reader in temperatures between -4 and 140°F, avoid immersing the reader in liquids or allowing dust, dirt, blood, control solution, water, bleach or other substances to enter the test strip or USB port. Consumers should also review the revised user guide and labeling and follow steps to perform a reader test to determine if their current device needs replacement.
The U.S.FDA's recall notice was prompted by at least seven fires and one injury linked to some FreeStyle Libre glucose monitor products. However, no users have died or experienced serious adverse health consequences. The issue affects over 4.2 million
medical devices
across the United States alone.
It is expected that other countries will also initiate recalls soon as well.
Abbott initiated a voluntary medical device correction in February on the readers after reports of the lithium-ion batteries swelling, overheating, generating sparks, or even causing fires.
Abbott has been in communication with customers since February, warning them of safety risks. The FreeStyle Libres have been sold nationwide since November 2017.
The devices use rechargeable lithium-ion batteries, and problems arise when non-Abbott charging cords are used, causing the battery to spark and catch fire. The company reported 206 incidents of device malfunction, including at least seven fires and one injury. The recall does not affect any of the FreeStyle Libre family of sensors.
In addition to the physical reader, users of these glucose monitoring devices can use an app on their phone to receive glucose data. However, this option requires a new sensor. Customers with questions or concerns can visit Abbott customer service at 1-855-632-8658. Replacement power adapters or yellow USB cables can be obtained by contacting Abbott.
For the latest on
Medical Devices
, keep on logging to Thailand Medical News.