U.S. Medical News: Virginia State Reports Meningococcal Disease Outbreak. Five Dead So Far!
U.S. Medical
News
: In a shocking turn of events, the Virginia Department of Health has issued a stern warning about the ongoing outbreak of meningococcal disease sweeping across the state. This outbreak has brought with it a wave of serious illnesses, including meningitis, a perilous infection affecting the brain and spinal cord, and septicemia, a potentially fatal blood infection.
https://www.vdh.virginia.gov/blog/2023/08/30/virginia-department-of-health-announces-statewide-outbreak-of-meningococcal-disease/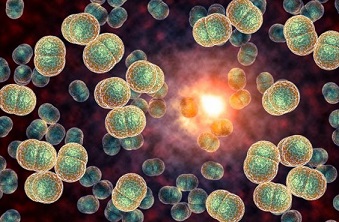 Since June 2022, Virginia has witnessed an alarming surge with 27 reported cases of meningococcal disease, a number nearly three times higher than the usual rate during the same time frame, according to public health officials. Disturbingly, five lives have recently been tragically claimed by the severe complications caused by this bacterial infection, which has taken root in various regions spanning the eastern, central, and southwest parts of the state.
As health authorities scramble to understand the underlying causes of this outbreak, a perplexing puzzle has emerged. Officials have been unable to pinpoint a common risk factor shared among those afflicted by meningococcal disease.
However, a significant pattern has emerged: most of the affected individuals in Virginia are adults of Black or African American descent, aged between 30 and 60 years, who were not vaccinated against this relentless bacterial invader.
State Epidemiologist Dr Laurie Forlano, in a candid interview with local
U.S. Medical News
outlets, shared her concerns about the disturbing trend.
"Thankfully, it is an uncommonly reported condition, but this trend is concerning enough that we wanted to raise awareness for clinicians, to have it on their radar a bit," she stated. In light of these developments, she strongly urged individuals to stay updated on their vaccinations, emphasizing that vaccination is an essential step in safeguarding against this threat.
Despite the urgency of the situation, Virginia health officials have underscored that there's no need for mass panic. The risk to the general population remains relatively low, and the authorities have taken swift action to control the outbreak and prevent further infections. However, staying vigilant is of paramount importance.
To curb the spread of the disease, Virginia residents are being advised to adopt a series of precautionary measures. These include refraining from sharing personal items such as vapes, lipsticks, and toothbrushes, practicing meticulous hand hygiene, and avoiding close contact with those who exhibit signs of illness.
Recognizing the urgency, health experts are urging individuals to seek immediate medical care if they experience any symptoms. The symptoms of meningococcal disease initially mimic flu-like conditions and can rapidly intensify. They encompass fever, chills, headaches, stiff neck, nausea, vomiting, heightened sensitivity to bright light, and pot entially a distinctive rash.
It's crucial to note that this outbreak is not isolated to Virginia alone. Neighboring Florida is grappling with its own battle against a serious meningococcal disease outbreak, particularly among gay and bisexual men. These occurrences underscore the importance of raising public awareness about the risks posed by this formidable bacterial adversary.
The Virginia Department of Health's plea to the public is underscored by the importance of staying informed and taking appropriate preventive measures. The announcement brings attention to the vital role of vaccinations, especially the meningococcal conjugate vaccine (MenACWY). While this vaccine has been a routine recommendation for adolescents, its effectiveness remains pertinent for people of all ages.
As the situation continues to unfold, health officials and medical experts in Virginia are working diligently to contain and ultimately halt the spread of this potentially life-threatening disease. Their efforts underscore the need for proactive healthcare measures, vaccination compliance, and community solidarity in the face of such medical challenges. By staying vigilant, well-informed, and united, we can collectively combat the menace of meningococcal disease and ensure the safety and well-being of our communities.
For the latest
U.S. Medical News
, keep on logging to Thailand Medical News.