HIV News: Chilean Health Authorities Warn Of Rising HIV Cases. Newly Identified HIV Cases Up By 7% In One Year!
HIV News
: Chile, a vibrant and diverse South American country, is facing a concerning surge in HIV cases, with health authorities reporting a 7% increase in infections in just one year. According to the Institute of Public Health (ISP), 5,401 new HIV cases were confirmed in 2022, leading to 644 associated deaths, while an estimated 84,000 people are living with the disease. The data reveals the highest rates of infections in the regions of Arica and Parinacota, Tarapacá, and Antofagasta, raising alarm bells for public health officials and experts.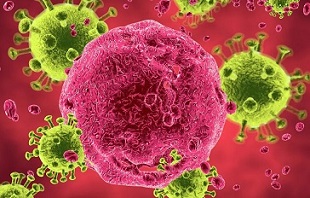 In comparison to the previous year, the number of HIV cases represents a rate of 25 cases per 100,000 people, signifying a worrisome 7% increase from 2021 and a staggering 13% surge from 2020. Experts attribute the spike in cases in 2020 to the impact of Covid-19 pandemic restrictions, which resulted in fewer frequent tests conducted. During that time, 27,451 fewer tests were performed, accounting for a 50% drop compared to 2019.
With the easing of restrictions and increased testing in 2022, the true magnitude of the issue became apparent.
Highlighting the age groups most affected, the 25-34 age range accounts for a staggering 40% of the total new cases. Additionally, individuals between 35 and 49 years old witnessed 1,518 new infections. While men remain more significantly affected with a rate of 65 cases per 100,000 inhabitants, women also experienced a worrying 8.9 cases per 100,000 according to latest
HIV News
reports.
In light of the concerning surge in HIV cases, health authorities and experts in Chile are emphasizing the need for increased testing to diagnose individuals promptly and begin necessary treatment.
Hospital Clínico Universidad de Chile HIV Director, Dr Alejandro Afani, advocates for the expansion of self-testing to reach individuals who might not seek medical consultation otherwise. He told media, "The important thing is that from now on we have to increase very significantly the testing and self-testing that is already approved. This way we reach the population that is not going to consult. It is important to reduce the gap between people who know their diagnosis versus those who do not, and that will allow us to diagnose quickly and start treatment in time."
Self-testing for HIV requires a simple blood sample and can be performed at home, similar to COVID-19 or pregnancy tests.
Universidad Autónoma de Chile Medical School Director, Dr Esteban Cortés, highlights that the perception of risk is decreasing among the population. "In Chile, there is no structured sex education in schools, and this has an impact on the lack of self-care and responsible sexuality, and this has a greater impact on the younger population. We must also add that young people have sexual activity under the influence of alcohol and drugs," Cortés warns.
Experts agree that a comprehensive approach to tackling the HIV surge is vital. "These higher rates of new diagnoses are in accordance with the strategies promoted by the Minsal which have allowed to increase and optimize access to the test in these regions, as we know that a timely diagnosis is key," a sserted Minsal HIV expert at the Chile Health Ministry, Dr Leonardo Chanqueo.
Efforts to understand the reasons behind the higher rates in certain regions are ongoing.Dr Sylvia Riquelme, director of the Clinical Sciences Department of the Faculty of Medicine of the University of Tarapacá, and a specialist in public health, speculates that migration could be one of the contributing factors. "In the north, we are seeing a large number of immigrants, and the health services are attending to them. Most of them are Venezuelans who were already diagnosed, but in their country, they did not have access to therapy. Then, when they arrive, the ISP confirms their diagnosis," said Riquelme.
While the exact reasons behind the surge in HIV cases remain complex and multifaceted, it is clear that Chile urgently needs to address this public health issue. Increased testing and self-testing, along with targeted education and outreach efforts, are critical to reducing the spread of HIV and ensuring timely diagnoses and treatments. As Chile continues to strive for better healthcare, comprehensive strategies that address the needs of different demographics and regions will be essential in combating the rising tide of HIV cases in this beautiful South American nation.
Data Sources:
https://www.unaids.org/en/regionscountries/countries/chile
https://www.aidshealth.org/global/chile/
https://www.statista.com/statistics/968531/chile-hiv-infected-people/
For the latest
HIV News
, keep on logging to Thailand Medical News.