The Advanced Non-Invasive Methods of Diagnosing Common Liver Diseases Powered by IT & AI
The technique for identifying and assessing NASH and fibrosis that has received the most widespread recognition to date is a liver biopsy. Unfortunately, it is an invasive technique, and it has poor uniformity, observer bias, and risk of complications. Therefore, recent research has concentrated on investigating non-invasive testing for fibrosis, NAFLD, and NASH for clinical applications.
Research into using AI to treat liver illness has grown recently. AI in hepatology can be used to diagnose nonalcoholic fatty liver disease, distinguish between focal liver lesions, identify liver fibrosis, and forecast the prognosis of chronic liver disease. AI is anticipated to lessen medical errors, forecast clinical outcomes, and assist in managing patients with liver disease.
This article emphasizes the benefits of choosing the advanced Non-invasive liver test diagnostic method powered by IT & AI.
Functions and Benefits of Non-Invasive Liver Diagnosis Method and Benefits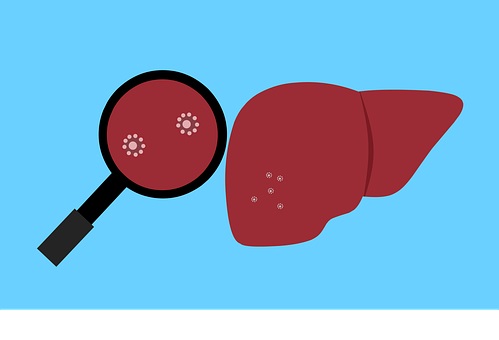 Copyright: Mohammed Hassan on Pixabay I License: CC0 Public Domain
With multi-biomarker panels, blood-based diagnostics can fairly accurately monitor and assess the biological processes occurring in the liver. They can be helpful for the first diagnosis of liver problems since they are more practical and affordable than imaging techniques. For identifying advanced fibrosis and forecasting its progression, promising biomarker tests include the Fibrosis-4 index and the enhanced liver fibrosis panel.
In identifying and judging the severity of liver problems, imaging techniques have proven to be more reliable. Visit an online health technology company like
fibronostics.com
to get transforming, non-invasive solutions for liver-related problems. For instance, NAFLD and NASH can be accurately detected by magnetic resonance imaging proton density fat fraction, which can also stratify NASH severity. Also, machine learning-based ultrasonic imaging is becoming
more and more popular as a reliable method for identifying and measuring NAFLD.
Advanced Non-Invasive Methods of Diagnosing Common Liver Diseases Powered by IT & AI
Below are the specific non-invasive methods of diagnosing liver diseases using IT & AI
FibroTest (FT)
Of the multiparameter blood tests, FibroTest (known as FibroSure in the USA) has received the greatest reviews. The test has been shown to have high positive and negative predictive values for detecting advanced fibrosis in people with chronic hepatitis C. It comprises haptoglobin, bilirubin, GGTP, apolipoprotein A-1, and 2-macroglobulin.
A biomarker for liver fibrosis called FibroTest (FT) was initially validated in chronic hepatitis C (CHC) patients before being tested in individuals with other common liver illnesses such as alcoholic liver disease (ALD), chronic hepatitis B (CHB), and
non-alcoholic fatty liver disease (NAFLD)
.
The test has been effective in predicting progressive fibrosis in people receiving methotrexate for psoriasis and has similar performance characteristics in patients with chronic hepatitis B and alcohol-associated liver disease.
FibroScan
As a non-invasive test, Fibroscan, also known as transient elastography, is a diagnostic method used to evaluate the condition of your liver. The FDA approved the use of transient elastography in 2013 for patients with liver illness since it has been demonstrated to be reliable for detecting advanced fibrosis in patients with chronic hepatitis C, PBC, hemochromatosis, NAFLD, and recurrent chronic hepatitis after LT54-57.
In particular, it makes use of ultrasound technology to assess the level of fibrosis or scarring that may be brought on by different liver disorders or ailments. Transient elastography performed best at distinguishing cirrhosis from the absence of cirrhosis, according to a meta-analysis, although it was less accurate at estimating lesser degrees of fibrosis.
Transient elastography can be carried out in an outpatient environment and is quick and painless. For individuals with cirrhosis, the procedure's sensitivity and specificity can reach 90%.
Acoustic Radiation Force Imaging (ARFI)
With the help of brief acoustic pulses that propagate shear waves and cause localized tissue displacements, acoustic radiation force impulse (ARFI) imaging performs similarly to transient elastography. It has a sensitivity and specificity of more than 90% for cirrhosis and 85% to 85% for stage F2 to F4 fibrosis.
The advantages of this imaging technique are that it may be utilized with regular ultrasound equipment and that it overcomes the transient elastography restrictions of ascites and obesity. A recent study demonstrated the superiority of ARFI imaging over transient elastography. The zone of evaluation for ARFI imaging is narrower (10 mm 6 mm) than that for transient elastography (1 cm 4 cm).
Magnetic Resonance Imaging (MRI)
MRI is another advanced Non-Invasive diagnostic method. It has been proven to be safe and effective. The pneumatic driver positioned on the upper abdomen allows magnetic resonance elastography to identify shear waves propagating within the liver using a modified phase-contrast imaging sequence. Measurements of liver stiffness are derived from wave displacement patterns via photographs of different colors.
For severe fibrosis, performance is higher than with
transient elastography
. The ability to use this imaging technique on a regular magnetic resonance imaging machine to evaluate the entire liver is one of its advantages, although the procedure can be time-consuming and expensive.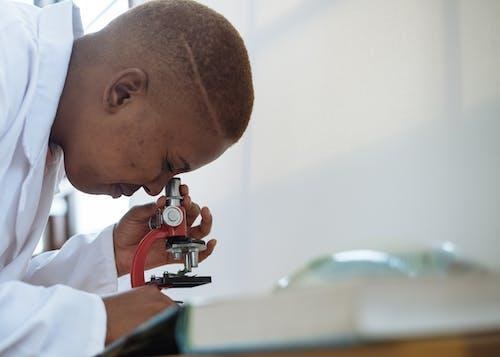 Copyright: RF_Studio on Pexels I License: CC0 Public Domain
Get an Effective and a Risk-Free Diagnosis
Technology has made liver function diagnosis procedures easy and safe. For the staging and monitoring of chronic liver disorders, non-invasive tests constitute a compelling alternative to liver biopsy. When a liver biopsy is not an option, a non-invasive technique that offers the same information is a great choice.