Dengue News: Dengue Epidemic Sweeps Through West Bengal, India - A Rising Crisis with 25,000 New Infections In Just One Month!
Dengue News
: Dengue, a mosquito-borne viral disease, has gripped the Indian state of West Bengal in an unprecedented manner, with a staggering increase of nearly 25,000 cases within a month. This alarming surge has sent shockwaves through the healthcare system, public health officials, and the local population.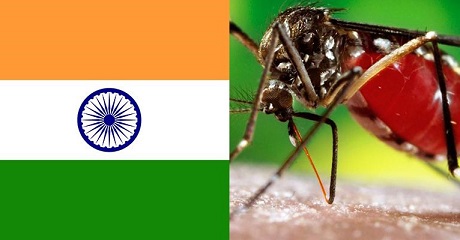 While the capital city, Kolkata, has seen a comparatively lower number of cases this year, the rural areas have been bearing the brunt of this outbreak, particularly in the North 24 Parganas district. As the region grapples with the dengue menace, efforts to curb the spread of the disease are in full swing according to local
Dengue News
coverages, , with the government canceling leaves for staff involved in dengue control and hospitals resorting to innovative strategies, including home care for patients.
Rapid Escalation of Dengue Cases
In a mere four weeks, the number of dengue cases in West Bengal has surged by a staggering 25,000, reaching a daunting total of 41,410 cases by the end of the 40th week. This surge has raised concerns among experts, who anticipate further increases in cases until the end of October. Despite the alarming rise, the number of cases within the city of Kolkata itself remains relatively low when compared to previous years. The epicenter of the outbreak has shifted from urban areas to rural regions, with North 24 Parganas emerging as the worst affected district in the state.
This change in the dengue landscape reflects a broader trend in West Bengal this year, as rural areas have reported a higher incidence of infections than urban centers. Various factors have contributed to this shift, including the urbanization of rural areas, changes in local containers used for water storage, and increased travel between urban and rural regions, facilitating the spread of the disease. It's now evident that the Aedes aegypti mosquito, responsible for transmitting dengue, has become more prevalent in rural areas.
Healthcare Systems Struggling to Cope
The rising number of dengue cases has put immense pressure on the healthcare system in West Bengal. Private hospitals in Kolkata, faced with a shortage of beds, are reverting to a Covid-like home care protocol to provide care to patients with mild symptoms. Patients under home care receive regular monitoring by hospital doctors, who analyze their test reports, closely watch their platelet counts, urine output, and blood pressure, and provide telephonic or video consultations at regular intervals. Several hospitals have already implemented home care services for dengue patients, with priority admission reserved for those whose conditions deteriorate.
BP Poddar Hospital, one of the hospitals offering home care, has seen full occupancy since mid-July, prompting them to advise dengue patients with stable conditions to opt for home care. AMRI has introduced a dedicated helpline for dengue patients, facilitating remote monitoring and consultations with doctors. RN Tagore International Institute Of Cardiac Sciences (RTIICS) is using video consultations and remote monitoring to provide care to its dengue patients. Medica is extending home care assistance to patients who cannot be a dmitted, ensuring regular contact with doctors via telephone. These innovative measures not only help patients receive necessary care but also alleviate the pressure on hospital admissions.
Government Takes Action
Recognizing the severity of the situation, the West Bengal government has taken several steps to control the dengue outbreak. Chief Secretary HK Dwivedi conducted a meeting with district magistrates, Kolkata Municipal Corporation (KMC) Commissioner, chief medical officers, and principals/medical superintendents-cum-vice principals of medical colleges. It was decided that a special cleanliness drive would be conducted on October 15 and 16, targeting villages, municipal wards, hospitals, schools, government premises, and other potential mosquito breeding sources.
In a significant move, the government has canceled the leaves of all staff involved in vector control indefinitely to combat the escalating number of dengue cases. Multiple government departments, including Health and Family Welfare, Urban Development & Municipal Affairs, and Panchayat & Rural Development, have been tasked with ensuring uninterrupted services during the coming Durga Puja period or the nine nights festival.
The government has also emphasized the importance of private clinical establishments following dengue guidelines.
Battling Dengue in West Bengal
The dengue epidemic in West Bengal is an alarming public health crisis that has seen a rapid increase in cases over a short period. The shift from urban to rural areas as the primary epicenter of the outbreak highlights the evolving nature of the disease. Innovative approaches, such as home care for dengue patients, have been adopted by hospitals struggling to accommodate the surge in cases. The government's proactive measures, including canceling leaves for staff involved in vector control and launching cleanliness drives, are essential in curbing the spread of dengue.
As the state continues to grapple with this outbreak, public awareness, and community engagement will play a crucial role in mitigating the crisis. Dengue control and prevention measures need to be effectively communicated to the public, along with efforts to reduce mosquito breeding sites. Additionally, monitoring and early detection are key components in providing timely medical care to those affected. The resilience and adaptability demonstrated by the healthcare system in West Bengal are commendable, and the collective efforts of the government, healthcare providers, and the community are essential in overcoming this dengue challenge.
For the latest
Dengue News
, keep on logging to Thailand Medical News.