Dengue News: Health Officials Warn About Rising Dengue Cases In Hanoi While Also Announcing That Vietnam Will Be Joining Japanese Dengue Vaccine Trials
Dengue News
: Dengue fever continues to pose a significant threat in Vietnam, with Hanoi experiencing a surge in dengue cases through October, alongside the announcement that Vietnam is set to join Japanese dengue vaccine trials. The growing concern around the dengue outbreak has prompted local health officials to take action, both in raising awareness and exploring potential solutions to combat the disease.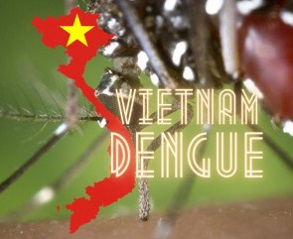 From September 20 to October 9, an alarming 7,602 new dengue cases were reported in Hanoi, bringing the total number of cases to 17,974 since the beginning of the year. This represents a dramatic increase compared to the same period in 2022, with the districts of Thach That, Hoang Mai, Thanh Tri, Ha Dong, Phu Xuyen, Dong Da, Quoc Oai, Cau Giay, and Nam Tu Liem being particularly hard-hit by the disease. In response to this surge, local health authorities have initiated campaigns to improve environmental sanitation and eliminate mosquito breeding sites. They are also urging the public to adopt preventive measures around their homes to curb the outbreak. As of October 16, this is the most comprehensive data available on the situation.
https://crisis24.garda.com/alerts/2023/10/vietnam-elevated-dengue-fever-activity-reported-in-hanoi-through-october-update-3
Dengue fever is a persistent threat in Vietnam, prevalent throughout the year but reaching its peak during and following the rainy season. The rainy season typically occurs from May to October in the northern region and from September to December in the central coastal areas. In 2022, Vietnam reported a staggering 367,729 dengue cases, following 71,000 cases in 2021 and over 133,000 in 2020. The disease's severity and prevalence have made it a continuous concern for public health in the country.
Dengue fever is caused by four distinct types of the dengue virus, namely DEN-1, DEN-2, DEN-3, and DEN-4. Individuals who contract one type of the virus can develop lifelong immunity to that specific strain, but they remain susceptible to the other three types. Repeat infections are especially dangerous, as they often result in more severe manifestations of the disease. Dengue can escalate to a life-threatening form known as dengue hemorrhagic fever (DHF) if not promptly recognized and treated.
Health authorities advise that individuals who have previously been infected with dengue fever should consult their physicians regarding vaccination. Preventive measures, such as avoiding mosquito bites and eliminating standing water to reduce mosquito populations, are crucial to curbing the spread of the virus. If symptoms appear within two weeks of exposure to affected areas, medical attention should be sought. Importantly, the use of aspirin or ibuprofen products should be avoided if dengue fever is suspected, as these can exacerbate bleeding tendencies associated with the disease.
In a significant development in the fight against dengue, Vietnam has announced its participation in Japanese dengue vaccine trials. The Vice Chairman of the Vietnam Medical Association, Prof. Dr. Nguyen Van Kinh, unveiled this
Dengue News
update during a medical re search and application conference held on October 12.
Dengue fever is a global health threat, with 40% of the world's population residing in regions at risk of dengue infection, according to the World Health Organization (WHO). It is one of the fastest-spreading mosquito-borne diseases, particularly prevalent in tropical areas, leading to approximately 20,000 deaths worldwide annually.
The situation in Vietnam has been dire in 2023, with over 90,000 recorded cases of dengue fever and 26 fatalities, according to the Ministry of Health. The majority of these cases were attributed to dengue viruses DENV-1 and DENV-2.
Although some countries have previously tested and licensed dengue vaccines, these vaccines have often fallen short of providing full protection, especially against DENV-2, which has been responsible for recent outbreaks.
However, a new dengue vaccine developed by a Japanese pharmaceutical company has shown initial efficacy against all four dengue virus types. This single-dose vaccine is suitable for both adults and children, offering a promising solution to the ongoing dengue crisis. Nevertheless, extensive trials are necessary to thoroughly assess the vaccine's effectiveness before widespread use can be considered.
The Minister of Health, Dao Hong Lan, emphasized the importance of scientific research and its application in improving medical care, preventing epidemics, and controlling diseases. Vietnam has been a pioneering force in vaccine production, having successfully developed 11 out of 12 vaccines in the national expanded immunization program. Their clinical trial management system (CTMS) has earned recognition from the World Health Organization (WHO).
As of October, Vietnam has recorded over 93,800 cases of dengue fever, resulting in 26 deaths. Hanoi has been particularly hard-hit, with nearly 18,000 people contracting the disease in 2023, which is more than three times higher than the same period in the previous year, leading to three fatalities.
The rising dengue fever cases in Hanoi and Vietnam's participation in Japanese dengue vaccine trials demonstrate the urgency of addressing this public health crisis. As health officials grapple with the current outbreak, hopes are pinned on potential breakthroughs in vaccine development to protect vulnerable populations and curb the disease's relentless spread.
For the latest
Dengue News
, keep on logging to Thailand Medical News.