Polish Study Finds That Exposure To SARS-CoV-2 Virus Leads To Long-Lasting Dyspeptic Symptoms!
COVID-19 News
: In the wake of the COVID-19 pandemic, healthcare professionals around the world are facing an unexpected challenge - the emergence of long-term health issues in patients who have recovered from the virus.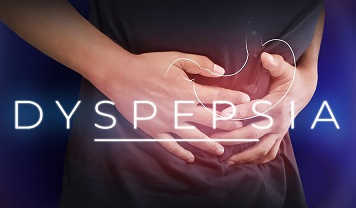 While respiratory symptoms have been the primary focus of research, a Polish study sheds light on an alarming connection between SARS-CoV-2 infection and long-lasting dyspeptic symptoms. Dyspepsia, a disorder of gut-brain interaction, is characterized by upper abdominal pain, postprandial fullness, and early satiety.
In May 2022, Thailand Medical News published a
COVID-19 News
report that COVID-19 infections can also lead to gastric reflux!
https://www.thailandmedical.news/news/covid-19-is-also-able-to-cause-gastric-reflux
This new study by Polish researchers explored the prevalence and persistence of functional dyspepsia (FD) following COVID-19 and highlights the potential implications for long-term patient care.
The Complexity of Functional Dyspepsia
Functional gastrointestinal disorders, including FD, are prevalent worldwide, affecting up to 20% of the general population. FD is classified into two categories: postprandial distress syndrome (PDS) and epigastric pain syndrome (EPS), each presenting unique symptoms. The diagnostic criteria, known as the Rome IV Criteria, demand symptoms to be present for at least 3 months, with an onset at least 6 months before diagnosis. However, recent studies have raised questions about the practical applicability of these criteria, leading to a proposed modification to Rome V criteria.
Exploring the Connection - Dyspepsia and Infections
The etiology of FD remains multifactorial and poorly understood. Several studies have shown an association between functional gastrointestinal disorders and acute gastroenteritis, leading to post-infectious irritable bowel syndrome (PI-IBS).
Similar associations have been identified with various pathogens, including Salmonella spp., Escherichia coli O157, Campylobacter jejuni, Giardia lamblia, Helicobacter pylori, and Norovirus.
Notably, recent studies have documented persistent symptoms of irritable bowel syndrome (IBS) among COVID-19 patients, hinting at potential links between SARS-CoV-2 infection and gastrointestinal disorders.
A Polish Study on Long-lasting Dyspeptic Symptoms
The Polish study conducted at several renowned medical institutions investigated the frequency of FD and its symptoms in patients who had recovered from COVID-19. Using the Rome IV Criteria Questionnaire, data were collected at specific time-points, including immediately after discharge and at 3-, 6-, and 9-months post-recovery. The study aimed to analyze the prevalence and persistence of FD in COVID-19 survivors.
Findings from the Study
The results of the study revealed that 6 months after SARS-CoV-2 infection, 3.2% of patients exhibited sy mptoms of FD. However, when excluding the time criterion, dyspeptic symptoms were present in as many as 20.7% of individuals.
Furthermore, after 9 months, the presence of persistent FD symptoms remained unchanged at 3.2%, highlighting the alarming persistence of these symptoms. This indicates a potential link between COVID-19 and long-term gastrointestinal issues.
Comparisons with Other Studies
Comparing the results with other studies, it was observed that FD after 6 months was lower in this Polish study (3.2%) than reported in a systematic review and meta-analysis by Futagami et al. (9.55%).
https://onlinelibrary.wiley.com/doi/full/10.1111/apt.13006
However, when the time criterion was excluded, the occurrence of dyspeptic symptoms was higher (20.7%). Studies by Velez et al. and Ghoshal et al. also reported higher percentages of FD after COVID-19, emphasizing the potential underestimation of figures according to the Rome IV Criteria.
https://onlinelibrary.wiley.com/doi/10.1111/jgh.15717
https://www.cghjournal.org/article/S1542-3565(21)01133-2/fulltext
Identifying Risk Factors and Protective Factors
The study attempted to identify risk factors for developing FD after COVID-19. While the precise risk factors remain unclear, it was noted that antibiotic therapy and co-existing diseases were associated with a lower risk of FD. The role of depression and anxiety as risk factors for FD after COVID-19 was discussed, as these factors have been known to contribute to the development of gastrointestinal disorders.
The Impact on "Long COVID"
The study's findings call for functional gastrointestinal disorders to be included as manifestations of "long COVID" or post-acute COVID syndrome (PACS). The World Health Organization's definition of long COVID includes symptoms that persist for at least 2 months after the initial infection. Several studies have reported GI symptoms as part of long COVID, further supporting the inclusion of FD in this category.
Conclusion
The Polish study sheds light on the often overlooked and underdiagnosed link between SARS-CoV-2 infection and long-lasting dyspeptic symptoms. The findings highlight the need for healthcare professionals to be vigilant and attentive to gastrointestinal symptoms in COVID-19 survivors. As the medical community continues to grapple with the aftermath of the pandemic, understanding and addressing the potential long-term consequences of SARS-CoV-2 infection, such as FD, becomes crucial in providing comprehensive care to patients.
The study findings were published in the peer reviewed journal: Gastroenterology Review.
https://www.termedia.pl/Long-lasting-dyspeptic-symptoms-another-consequence-of-the-COVID-19-pandemic-,41,51068,1,1.html
For the latest
COVID-19 News
, keep on logging to Thailand Medical News.