Thailand Medical Authorities Asking Individuals Suspected Of Having Tuberculosis To Go For TB Screenings To Prevent Spread As Cases Could Be Increasing!
Thailand Medical
: Local health authorities are asking members of the public who believe that they could be infected with Tuberculosis (TB) or have been exposed to individuals with TB to get screened for the disease as soon as possible to prevent spread of the disease.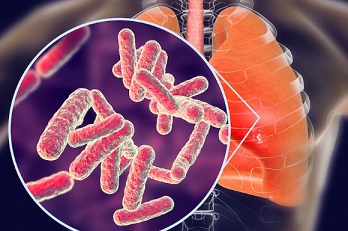 The health authorities however stopped short of commenting as to whether or not the incidences of Tuberculosis are increasing in the country.
The sudden announcement by the local health authorities concerning TB screenings emerged after local media coverages of a prominent Thai actor contracting Tuberculosis possibility from a close friend who had died from the disease about a week ago.
According to the World Health Organization (WHO), Thailand is among the top 30 countries in the world with the most incidences of active Tuberculosis.
https://www.who.int/thailand/news/detail/02-07-2021-significant-milestone-of-ending-tb-who-announces-thailand-is-no-longer-listed-in-high-burden-countries-for-drug-resistant-tb
It was reported that each year, Thailand has about 103,000 new tuberculosis cases, and about 12,000 people die from TB-related ailments every year.
Thailand Medical
authorities claim that about a quarter of Thailand's population have built up some resistance to tuberculosis however those with weakened immune systems are still very likely to develop severe symptoms. Individuals with chronic health issues, such as HIV, diabetes as well as individuals with high-risk factors, such as prison inmates and/or others living in cramped quarters, drug addicts and alcoholics, migrant workers and frontline medical staff are recommended to consider getting regular screening for tuberculosis.
Tuberculosis (TB) is a respiratory disease caused by a bacterium called Mycobacterium tuberculosis and is spread from person to person through the air. TB usually affects the lungs, but it can also affect other parts of the body, such as the brain, the kidneys, or the spine. A person with TB can die if they do not get treatment.
The Mycobacterium tuberculosis bacterium is airborne and infected individuals release tiny droplets that carry the bacteria through the air. This can happen when they're speaking, singing, laughing, coughing or sneezing.
Common symptoms of TB include persistent cough that lasts over two weeks, mild fever, loss of appetite and weight loss.
The disease is treatable if discovered early and involve treatment regimens that span over six months.
There are speculations that as a result of exposure to the SARS-CoV-2 virus. many are having immune dysfunction issues or even COVID-19 induced immunodeficiency which makes them more susceptible to Tuberculosis infections or even the reactivation of dormant TB in many!
At present, the incidence of TB has been rising in many countries across the wolrd in the last two and half years!
s/item/27-10-2022-tuberculosis-deaths-and-disease-increase-during-the-covid-19-pandemic">https://www.who.int/news/item/27-10-2022-tuberculosis-deaths-and-disease-increase-during-the-covid-19-pandemic
https://www.cdc.gov/media/releases/2023/s0323-TB-increase.html
There are even speculations that as a result of a change in the global immunity landscape as a result of SARS-CoV-2, a new genotype of the TB pathogen could have emerged but the relevant global health communities are not divulging this yet!
In the meanwhile, locals and expats in Thailand should take more preventive measures including masking and going for regular TB screenings.
Individuals seeking more information can contact Thailand's DDC's 1442 hotline or the department's tuberculosis division at 02 211 2224.
For the latest on the TB situation in Thailand, keep on logging to
Thailand Medical
News.