Glaucoma News: Study Finds That Serum Androstenedione Can be Used A Novel Biomarker To Detect And Monitor The Progression Of Glaucoma
Glaucoma News
: Glaucoma, a group of eye conditions characterized by optic nerve damage and vision loss, is a major global public health concern. Primary angle closure glaucoma (PACG) is a predominant form of glaucoma. It poses a significant risk of irreversible blindness if not detected and treated early. Currently, the diagnosis and monitoring of PACG rely heavily on specialized equipment and expert ophthalmologists, making it challenging for early detection and prognosis.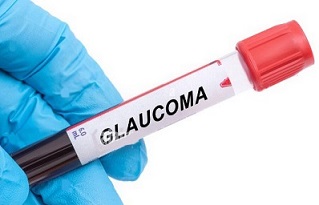 Recent research has shown that metabolic changes occur in individuals with glaucoma, suggesting the potential for using metabolites as biomarkers for diagnosis and prognosis.
However, the development of reliable biomarkers for PACG has been hindered by small sample sizes and a lack of validation sets. In this
Glaucoma News
report, we explore a groundbreaking study conducted by researchers from Fudan University, Shanghai-China, which identifies and validates serum androstenedione as a promising biomarker for primary angle closure glaucoma (PACG).
Understanding PACG
Primary angle closure glaucoma occurs when the drainage angle in the eye narrows or closes, leading to an increase in intraocular pressure (IOP). This elevated IOP can damage the optic nerve, resulting in vision loss. Early detection and accurate prediction of visual field changes are crucial to preserving vision and preventing PACG progression.
Current diagnostic methods, such as measuring IOP, perimetry, gonioscopy, and optical coherence tomography, require specialized equipment and expertise, and patients often seek medical attention only when symptoms worsen. Therefore, there is a pressing need for a simple and dependable biomarker to aid in the early detection and prognosis of primary angle closure glaucoma (PACG).
The Study's Approach
The research conducted by Fudan University employed a comprehensive five-phase study design, including a discovery phase, two validation phases, a supplemental phase, and a cohort phase. The study aimed to profile blood metabolites using widely-targeted metabolomics and chemiluminescence immunoassay in both primary angle closure glaucoma (PACG patients) and healthy individuals. The primary objectives were to identify potential diagnostic biomarkers, assess their specificity, and validate their ability to predict visual field progression in PACG.
Biomarker Discovery
In the discovery phase, the researchers identified 32 potential metabolites associated with primary angle closure glaucoma (PACG). Among these, androstenedione showed a significant positive correlation with the mean deviation of the visual field, indicating its potential as a diagnostic biomarker. Androstenedione levels were higher in PACG patients compared to healthy individuals.
Validation of Androstenedione
The study then moved on to two independent validation phases, confirming the elevated levels of androstenedione in individuals with primary angle closure glaucoma (PACG). The area under the receiver operating characteristic curve (AUC) ranged from 0.85 to 1.0, demonstrating the diagnostic accuracy of androstenedione in distinguishing PACG from healthy controls. Importantly, androstenedione maintained its diagnostic efficiency when stratified by gender, with males and females both showing high AUC values.
Associating Androstenedione with PACG Severity
Furthermore, the study explored the association between androstenedione levels and the severity of primary angle closure glaucoma (PACG).
Serum androstenedione levels were significantly higher in patients with severe PACG compared to mild or moderate cases. This correlation was consistent across the discovery and validation phases, confirming that androstenedione levels accurately reflect PACG progression/severity.
Clinical Value of Androstenedione
To assess the clinical value of androstenedione, the study conducted a supplemental phase in which it examined changes in androstenedione levels before and after treatment in primary angle closure glaucoma (PACG) patients. The results showed a significant decrease in androstenedione levels after treatment, indicating its potential utility in monitoring therapeutic efficacy.
Correlation with Aqueous Humor
In another crucial finding, the study demonstrated a positive correlation between serum androstenedione levels and aqueous humor androstenedione levels. This is an essential criterion for the practical application of androstenedione as a routine clinical biomarker, suggesting its biological relevance in primary angle closure glaucoma (PACG).
Calibration and Predictive Value
The calibration plots for both the discovery and validation phases indicated a high level of agreement between predicted and observed values, further validating the reliability of serum androstenedione as a diagnostic biomarker. Importantly, baseline androstenedione levels were identified as a valuable predictor of glaucomatous visual field progression.
Conclusion
In conclusion, the study conducted by Fudan University represents a significant advancement in the field of glaucoma research. The identification and validation of serum androstenedione as a biomarker for primary angle closure glaucoma (PACG) diagnosis and prognosis offer new hope for early detection and monitoring of this sight-threatening condition. Androstenedione demonstrated high diagnostic accuracy, maintained its efficiency across genders and disease severity, and showed promise in monitoring treatment outcomes.
However, the study acknowledges certain limitations, such as the need for larger cohorts and further clinical and basic research to confirm and expand on these findings. Nevertheless, the discovery of serum androstenedione as a potential biomarker for PACG is a significant step forward in the fight against glaucoma-related vision loss and blindness. It holds the potential to revolutionize clinical practice and improve the lives of individuals at risk of developing this debilitating eye condition.
The study findings were published in the peer reviewed journal: eLife (Medicine).
https://elifesciences.org/reviewed-preprints/91407
Thailand Medical News would like to add that studies are also needed to validate if using existing drugs, new pharmaceutical compounds or phytochemicals to downregulate serum androstenedione would aid in stopping the progression of primary angle closure glaucoma (PACG).
For the latest
Glaucoma News
, keep on logging to Thailand Medical News.