Pharma News: Sanofi Announces Groundbreaking Agreement for Potential First-in-Class Vaccine Against Extraintestinal Pathogenic E. Coli
Pharma News
: In a significant step forward for public health, Sanofi has announced a groundbreaking agreement with Janssen Pharmaceuticals, Inc., a Johnson & Johnson company, to develop and commercialize a potential first-in-class vaccine targeting extraintestinal pathogenic Escherichia coli (ExPEC). This innovative vaccine, currently in Phase 3 clinical trials, aims to combat ExPEC's devastating impact on global health, particularly among older adults.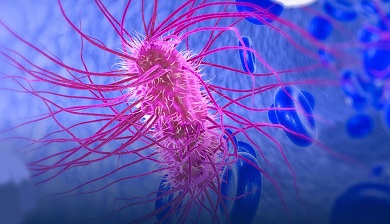 The ExPEC Epidemic: A Looming Public Health Crisis
Extraintestinal pathogenic E. coli (ExPEC) has emerged as a leading bacterial cause of sepsis, a life-threatening bloodstream infection responsible for approximately 10 million cases of invasive ExPEC disease (IED) worldwide each year. Sepsis, a condition characterized by severe illness and widespread organ damage, poses a significant risk to older adults, especially those aged 60 and above, as well as individuals with chronic illnesses like diabetes, cancer, or kidney disease.
Furthermore, antimicrobial-resistant (AMR) strains of E. coli are fueling a global healthcare crisis, with ExPEC playing a pivotal role in this alarming trend.
A Beacon of Hope: The 9-Valent ExPEC Vaccine
The groundbreaking vaccine, known as the 9-valent extraintestinal pathogenic E. coli vaccine (ExPEC9V), represents a potential game-changer in the battle against ExPEC-related illnesses. Developed by Janssen Pharmaceuticals, ExPEC9V is currently undergoing Phase 3 clinical trials as part of the E.mbrace study, initiated in 2021.
https://classic.clinicaltrials.gov/ct2/show/NCT04899336
This study seeks to evaluate the vaccine's efficacy in preventing invasive E. coli disease caused by specific O-serotypes targeted by ExPEC9V.
Thomas Triomphe, Executive Vice President of Vaccines at Sanofi, underscored the importance of this partnership. He told
Pharma News
outlets, "E. coli is a significant cause of sepsis, mortality, and antimicrobial resistance in older adults, and the number of cases is rising as the population ages. In line with our commitment to design and deliver first- or best-in-class medicines and vaccines, this agreement with Janssen aims to positively impact public health by reducing hospitalization costs and the burden on health systems associated with ExPEC and help older adults around the world to live longer, healthier lives."
A Synergistic Partnership for Global Impact
The agreement between Sanofi and Janssen represents a powerful alliance between two pharmaceutical giants, combining Janssen's cutting-edge science behind ExPEC9V with Sanofi's extensive worldwide manufacturing capabilities and recognized expertise in vaccine development. Under the terms of the agreement, both companies will co-fund ongoing and future research and development costs, with Sanofi making an upfront payment of USD 175 million to Janssen.
Additionally, various development and commercial milestones will be achieved, ensu ring that the potential vaccine reaches those who need it most.
Importantly, a profit-sharing arrangement will be implemented in the United States, the European Union (including France, Germany, Italy, Spain), and the United Kingdom. In the rest of the world (ROW), Janssen will receive tiered royalties and sales milestones. The agreement's closing remains subject to customary regulatory clearance.
A Comprehensive Approach to Combat ExPEC
ExPEC9V represents a groundbreaking approach to combat ExPEC, a bacterial pathogen with far-reaching implications for global health. Unlike intestinal pathogenic E. coli (IPEC), which are obligate pathogens, ExPEC is a facultative pathogen that can reside in the gut flora of certain individuals without causing harm. This makes the development of an effective vaccine against ExPEC a complex and vital endeavor.
The 9-valent vaccine candidate's primary aim is to prevent invasive E. coli disease (IED) in adults aged 60 and older. While IED can affect individuals of all ages, older adults face an elevated risk of developing bacteremia and sepsis, which can manifest as community-acquired, hospital-acquired, or healthcare-associated infections.
The Road Ahead: Advancing Public Health
The ongoing Phase 3 E.mbrace trial is designed to rigorously assess the efficacy of ExPEC9V in preventing IED caused by specific O-serotypes targeted by the vaccine. The study, initiated by Janssen in 2021, continues to enroll patients and represents a pivotal moment in the journey toward a potential first-in-class ExPEC vaccine.
This study's inferentially seamless group-sequential design incorporates several phases, including a screening phase, randomization, vaccination phase, and a follow-up phase spanning up to three years post-vaccination. In total, the study's duration extends to approximately six years and eleven months.
Key safety assessments within the study include monitoring for serious adverse events (SAEs), solicited and unsolicited adverse events (AEs), physical examinations, and vital signs. These assessments are vital in ensuring the vaccine's safety and efficacy for the targeted population.
In conclusion, the agreement between Sanofi and Janssen to develop and commercialize the potential first-in-class ExPEC vaccine represents a significant milestone in the fight against sepsis and antimicrobial resistance. As ExPEC continues to pose a threat to public health, particularly among older adults, the partnership's efforts hold the promise of reducing hospitalization costs, alleviating the burden on healthcare systems, and ultimately extending the lives of individuals worldwide. The ongoing Phase 3 trials are a beacon of hope, offering the potential for a safer and healthier future for generations to come.
For the latest
Pharma News
, keep on logging to Thailand Medical News.