BREAKING NEWS! A Retrospective Cross-Sectional Study Discovers That Hypermagnesemia Is A Marker Of Fatality In COVID-19 Patients!
Electrolyte Abnormalities In Hospitalized COVID-19 Patients At Tertiary Referral Centers Reveal Hypermagnesemia As A Marker Of Fatality!

COVID-19 News
: In a groundbreaking study conducted by the Shahid Beheshti University of Medical Sciences in Iran, researchers have uncovered a startling discovery about COVID-19 that could potentially change the way we approach the deadly virus. The retrospective cross-sectional study, conducted at tertiary referral centers in Tehran, examined the biochemical abnormalities in hospitalized COVID-19 patients and their association with patient outcomes. The findings have revealed a previously unknown link between hypermagnesemia and fatality in COVID-19 patients.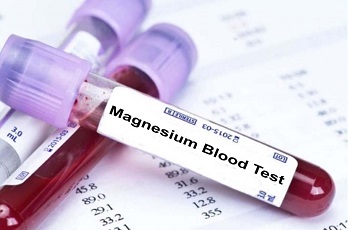 COVID-19, which has wreaked havoc across the globe, is not just a respiratory infection but a systemic disease with a myriad of manifestations. While clinical assessment remains crucial, the study highlights the importance of paraclinical data, including biomarkers and laboratory markers, in providing additional information for patient care. Such data could aid in early disease suspicion, confirming and classifying disease severity, identifying high-risk individuals, rationalizing trial therapy, assessing treatment response, predicting outcomes, and establishing discharge criteria.
The study focused on serum electrolyte levels, an essential component of laboratory data in COVID-19 patients. However, limited information was previously available on the prevalence and significance of these levels in relation to the virus.
Previous
COVID-19 News
reports have shown that hypokalemia and dysnatremia are typical manifestations in COVID-19 patients.
https://www.thailandmedical.news/news/covid-19-research-updates-chinese-study-reveals-that-hypokalemia-present-in-almost-all-covid-19-patients
https://www.thailandmedical.news/news/thailand-medical-news-exclusive-many-exposed-to-the-sars-cov-2-are-experiencing-mild-to-moderate-hypokalemia-or-fluctuations-in-potassium-levels
https://www.thailandmedical.news/news/dysnatremia-a-common-manifestation-in-covid-19-a-deep-dive-into-the-colos-study
The study team aimed to fill this knowledge gap by investigating the role of serum electrolyte levels on admission day and their impact on the clinical course of hospitalized COVID-19 patients.
The results of the study were staggering. Out of the 499 COVID-19 patients enrolled in the study, 38 individuals, or 7.62%, tragically lost their lives during hospitalization. The data analysis revealed several factors significantly associated with an increased risk of in-hospital death. Patients with comorbidities faced a mortality rate of 94.7%, compared to 61% among those without comorbidities.
Hypermagnesemia was also identified as a major risk factor, with a mortality rate of 34.2% compared to 26.2% among patients with normal magnesium levels. Additionally, being male was associated with a higher mortality rate of 34.2% compared to 26.2% in females.
The link between hypermagnesemia and poor outcomes in COVID-19 patients has left researchers puzzled about the exact mechanism behind this relationship. One hypothesis suggests that hypermagnesemia may indicate increased cell turnover and greater disease severity, commonly associated with more severe forms of illnesses. Additionally, shared risk factors between magnesium dysregulation and comorbidities such as advanced age, diabetes, obesity, hypertension, arrhythmias, thrombosis, and cardiovascular events could explain the higher incidence of hypermagnesemia and poor outcomes.
Furthermore, alterations in cytokine levels, specifically elevated levels of IL-6, IL-4, and IL-10, may play a role in the relationship between dysmagnesemia and COVID-19 outcomes.
The study's findings, however, diverge from existing literature, emphasizing the need for further research and investigation.
While the study sheds light on the association between hypermagnesemia and mortality in COVID-19 patients, it does have some limitations.
The evaluation of serum electrolyte levels was only conducted on admission day, overlooking potential changes in electrolyte levels during hospitalization. Additionally, other biochemical abnormalities that could be linked to abnormal serum electrolyte levels were not taken into account. Future studies will need to delve deeper into these areas to provide a more comprehensive understanding of the relationship between serum electrolyte levels and COVID-19 morbidity and mortality.
The implications of this study are immense. Monitoring serum electrolyte levels at the time of admission and throughout hospitalization could serve as a valuable predictor of COVID-19 patient outcomes. Furthermore, identifying hypermagnesemia early on could alert healthcare providers to the potential severity of the disease in COVID-19 patients. This knowledge could guide treatment decisions and interventions, ultimately improving patient outcomes.
The study's findings have significant implications for the medical community and public health officials. As we continue to battle the ongoing COVID-19 pandemic, understanding the role of hypermagnesemia and other electrolyte abnormalities can help healthcare providers develop more targeted and effective treatment strategies. By monitoring serum electrolyte levels in COVID-19 patients, medical professionals can identify those at higher risk of mortality and provide them with specialized care.
Moreover, the identification of hypermagnesemia as a marker of fatality in COVID-19 patients underscores the importance of individualized risk assessment. Factors such as gender and comorbidities should be taken into account when evaluating patients and determining the appropriate level of care. Male patients and those with comorbidities should be closely monitored, and interventions should be implemented promptly to prevent adverse outcomes.
The study findings were published in the peer reviewed journal: Health Science Reports.
https://onlinelibrary.wiley.com/doi/10.1002/hsr2.1311
For the latest
COVID-19 News
, keep on logging to Thailand Medical News.