Dengue News
: Burkina Faso, a landlocked country in West Africa, is currently grappling with one of the deadliest outbreaks of dengue fever in recent years. The nation's health ministry has officially declared a dengue fever epidemic as the death toll continues to rise, with more than 200 people succumbing to the disease so far this year. The situation is growing increasingly dire, with new cases emerging at an alarming rate.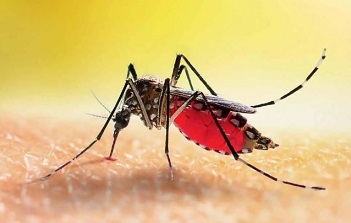 According to the Burkinabe government, a staggering 50,478 suspected cases of dengue fever have been reported in the country since the beginning of the year. Among these, 25,502 cases are considered probable, and the disease has claimed the lives of 214 individuals.
Shockingly, during just one week in October (from October 9 to 15, 2023), there were 10,117 suspected cases reported, including 4,377 probable cases and 48 deaths.
The epicenter of this dengue epidemic is concentrated in the country's major urban centers, particularly the capital city, Ouagadougou, and Bobo Dioulasso. These cities have borne the brunt of the outbreak, with an alarming 20% of the total cases and deaths recorded in just one week.
According to local
Dengue News
coverages, the DENV2 and DENV 3 serotypes are predominant in circulation with scientists speculating that new genotypes of these two strains could have emerged!
Dengue fever is transmitted primarily by infected Aedes aegypti mosquitoes. The symptoms of the disease can be severe, including high fever, excruciating muscle pain, nausea, and a distinctive rash. Tragically, misdiagnosis and a lack of access to adequate healthcare, common in impoverished regions like Burkina Faso, exacerbate the chances of fatality.
This dengue outbreak in Burkina Faso is of a scale rarely seen in recent years in Africa. For comparison, in 2017, the disease claimed the lives of 18 people in the country, and in 2016, it resulted in 15 fatalities, according to data from the Africa Centers for Disease Control and Prevention. Clearly, this current outbreak is of a much greater magnitude.
In response to this dire situation, Burkina Faso's health ministry has taken a series of measures to combat the spread of the disease. These measures include the provision of free rapid diagnostic tests to aid in early detection and diagnosis. Additionally, a campaign to spray insecticides in public places has been initiated to reduce mosquito populations and prevent further transmission of the virus.
Dengue fever is not confined to Burkina Faso alone. It is a global health concern, responsible for an estimated 20,000 deaths worldwide every year. What makes the situation in Burkina Faso particularly alarming is its dramatic escalation in cases and fatalities, making it a major public health crisis in the region.
The rapid spread of dengue fever in Burkina Faso can be attributed to various factors. Climate change, characterized by rising temperatures, is creating an environment conducive to the proliferation of Aedes aegypti mosquitoes, which transmit the disease. Moreover, increased human movement and urbanization are also contributing to the expansion of the dengue virus's reach.< br />
The World Health Organization (WHO) has issued a stark warning regarding the dengue fever threat in Africa. As global temperatures continue to rise, the WHO predicts that the disease will become a significant danger in new areas of the continent, as it creates ideal conditions for the disease-carrying mosquitoes to thrive.
In Burkina Faso, the dengue epidemic is further complicated by the emergence of another mosquito-borne disease known as chikungunya. This secondary outbreak has added to the health challenges faced by the country. Since September, there have been 207 confirmed cases of chikungunya in Burkina Faso, though, fortunately, there have been no reported fatalities.
To address this ongoing health crisis, swift and comprehensive action is imperative. Free diagnostic tests, insecticide spraying campaigns, and heightened awareness about the risks and symptoms of dengue fever are essential steps. Furthermore, efforts to improve overall healthcare infrastructure, especially in urban centers, are crucial in preventing future outbreaks of this magnitude.
As the world grapples with the escalating threat of dengue fever and other mosquito-borne diseases, it is clear that concerted international efforts are needed to address the root causes and mitigate the impact of these deadly outbreaks. Dengue fever, once seen as a localized problem, is now a global concern, and it is our collective responsibility to tackle it head-on.
For the latest
Dengue News
, keep on logging to Thailand Medical News.