AI In Medicine: Revolutionizing Brain Cancer Treatment-Cutting-Edge AI System Deciphers Tumor Genetics in Lightning-Fast 90 Seconds!
AI In Medicine
: In a groundbreaking study, researchers have harnessed the power of artificial intelligence to analyze the genetic mutations in cancerous brain tumors in a mere 90 seconds…significantly expediting the diagnosis and treatment of gliomas, the most prevalent and lethal primary brain tumor. This extraordinary accomplishment has the potential to transform the landscape of brain cancer care.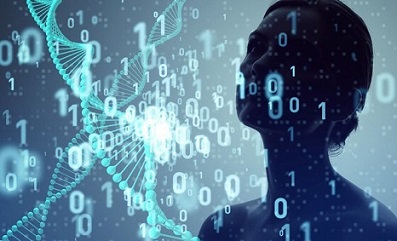 A formidable team of neurosurgeons and engineers at Michigan Medicine, in partnership with experts from New York University, the University of California, San Francisco, and other prestigious institutions, joined forces to develop DeepGlioma…an AI-driven diagnostic screening marvel that utilizes rapid imaging to scrutinize tumor specimens harvested during surgery, swiftly detecting genetic mutations.
The study, involving over 150 patients with diffuse glioma, demonstrated that the trailblazing DeepGlioma system identified mutations used by the World Health Organization to classify molecular subgroups of the condition with an astounding average accuracy surpassing 90%. The exhilarating results have been published in the esteemed Nature Medicine journal.
https://www.nature.com/articles/s41591-023-02252-4
Dr Todd Hollon, M.D., a neurosurgeon at the University of Michigan Health and assistant professor of neurosurgery at University of Michigan Medical School, who also spearheaded the development of DeepGlioma, told
AI In Medicine
repoetrets at TMN, "This AI-based tool has the potential to improve the access and speed of diagnosis and care of patients with deadly brain tumors."
Molecular classification is integral to diagnosing and treating gliomas, as the advantages and hazards of surgery differ among brain tumor patients based on their genetic profiles. Indeed, patients with a specific diffuse glioma subtype known as astrocytomas can gain an average of five years with complete tumor removal compared to other diffuse glioma subtypes.
However, molecular testing for diffuse glioma remains limited and is not uniformly accessible at centers that treat brain tumor patients. When available, the turnaround time for results can span days or even weeks.
Dr Hollon explained, "Barriers to molecular diagnosis can result in suboptimal care for patients with brain tumors, complicating surgical decision-making and selection of chemoradiation regimens."
Before the advent of DeepGlioma, surgeons lacked a method to differentiate diffuse gliomas during surgery. The brainchild of a 2019 concept, this pioneering system fuses deep neural networks with an advanced optical imaging technique called stimulated Raman histology, also birthed at University Of Michigan, to visualize brain tumor tissue in real time.
Dr Hollon elaborated, "DeepGlioma creates an avenue for accurate and more timely identification that would give providers a better chance to define treatments and predict patient prognosis."
Even with the best standard-of-care treatment, patients with diffuse glioma face limited options. The median survival time for patients with maligna nt diffuse gliomas is a devastating 18 months.
While developing medications to treat the tumors is crucial, less than 10% of glioma patients are enrolled in clinical trials, which often restrict participation by molecular subgroups. Researchers hope that DeepGlioma can propel early trial enrollment.
Senior author Dr Daniel Orringer, M.D., an associate professor of neurosurgery and pathology at NYU Grossman School of Medicine, who developed stimulated Raman histology added, "Progress in the treatment of the most deadly brain tumors has been limited in the past decades..in part because it has been hard to identify the patients who would benefit most from targeted therapies. Rapid methods for molecular classification hold great promise for rethinking clinical trial design and bring new therapeutic options to those inflicted with gliomas.
In their study abstract, the study team wrote, "Molecular classification has transformed the management of brain tumors by enabling more accurate prognostication and personalized treatment. However, timely molecular diagnostic testing for patients with brain tumors is limited, complicating surgical and adjuvant treatment and obstructing clinical trial enrollment. In this study, we developed DeepGlioma, a rapid (<90 seconds), artificial-intelligence-based diagnostic screening system to streamline the molecular diagnosis of diffuse gliomas. DeepGlioma is trained using a multimodal dataset that includes stimulated Raman histology (SRH); a rapid, label-free, non-consumptive, optical imaging method; and large-scale, public genomic data. In a prospective, multicenter, international testing cohort of patients with diffuse glioma (n = 153) who underwent real-time SRH imaging, we demonstrate that DeepGlioma can predict the molecular alterations used by the World Health Organization to define the adult-type diffuse glioma taxonomy (IDH mutation, 1p19q co-deletion and ATRX mutation), achieving a mean molecular classification accuracy of 93.3 ± 1.6%. Our results represent how artificial intelligence and optical histology can be used to provide a rapid and scalable adjunct to wet lab methods for the molecular screening of patients with diffuse glioma."
For the latest on
AI In Medicine
keep on logging to Thailand Medical News.