Heath News
: In a groundbreaking study, scientist have uncovered the shocking truth about the link between coffee consumption and telomere length, which could ultimately affect aging and the development of diseases. The UK Biobank provided the data for this extensive investigation, which is the first to evaluate the causal association between coffee consumption and telomere length using such a large population size. The results are eye-opening and have the potential to alter the way we consume our daily dose of caffeine.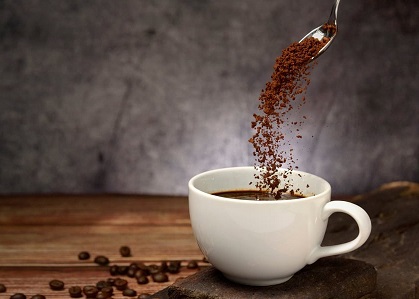 Previous studies had explored the relationship between telomere length and coffee consumption, yielding inconsistent results. Some suggested that higher coffee consumption was associated with longer telomere length, while others found no association.
However, the current study has identified a critical factor that previous research failed to consider - the type of coffee consumed.
The study found a negative correlation between coffee intake and telomere length when the coffee subtype was not considered. However, when researchers took into account the type of coffee consumed, instant coffee intake showed a negative association with telomere length, while filtered coffee did not. This groundbreaking discovery suggests that instant coffee could be shortening telomeres, potentially leading to the onset and progression of various diseases.
The reason behind the different health effects of instant coffee compared to other subtypes might lie in their ingredients. Instant coffee contains higher levels of lead, which could accumulate in the body with long-term consumption.
Furthermore, commercial instant coffee contains additional substances, such as creamer and flavoring agents, which might contribute to the negative impact on telomere length.
Several studies covered in various
Health News
reports have already shown the adverse effects of instant coffee on health. For example, ground coffee has been found to reduce the risk of type 2 diabetes, while instant coffee could increase it. Additionally, instant coffee consumption has been linked to obesity, breast cancer, Alzheimer's disease, and frailty in the elderly. The current study emphasizes the importance of coffee types and the need for moderation in instant coffee consumption.
Although the study provides valuable insights into the relationship between coffee consumption and telomere length, it does have some limitations. For instance, biases may have arisen due to the different methods of assessing coffee consumption. Additionally, the study did not classify coffee types with milk, which could have an impact on telomere length. Furthermore, the study focused solely on individuals of European ancestry, so generalizations to other populations should be made with caution.
Despite these limitations, the study's findings have far-reaching implications for our understanding of coffee consumption and its impact on aging and disease. As a result, further research is needed to validate these findings and elucidate the underlying mechanisms that link coffee consumption to telomere length.
In conclusion, both observational and Mendelian randomization analyses in this groundbreaking study in dicate that coffee intake, especially instant coffee, might reduce telomere length, while filtered coffee does not. The type of coffee plays a crucial role in the effect of coffee consumption on telomere length. These findings have the potential to change the way we think about our daily caffeine fix, prompting us to reconsider our coffee choices and their long-term implications on our health.
The study team comprised of researchers from:
-China-Australia Joint Research Center for Infectious Diseases, School of Public Health, Xi'an Jiaotong University Health Science Center-China
-College of Stomatology, Xi'an Jiaotong University-China
-Key Laboratory of Shaanxi Province for Craniofacial Precision Medicine Research, College of Stomatology, Xi'an Jiaotong University-China
-School of Public Health, Xi'an Jiaotong University Health Science Center-China
-Department of Oncology, The Second Affiliated Hospital, Xi'an Jiaotong University-China
-Melbourne Sexual Health Centre, Alfred Health, Melbourne-Australia
-Central Clinical School, Faculty of Medicine, Nursing and Health Sciences, Monash University, Melbourne-Australia
-Key Laboratory for Disease Prevention and Control and Health Promotion of Shaanxi Province-China
The study findings were published in the peer reviewed journal: Nutrients.
https://www.mdpi.com/2072-6643/15/6/1354
For the latest
Health News
, keep on logging to Thailand Medical News.