Dengue News: Singapore Reports More Than 300 Dengue Cases In Past Week With Resurgence Of Old DenV-1 Strain Sparking Concern
Dengue News
: Singapore is currently facing a concerning surge in dengue cases, with more than 7,000 cases reported in 2023 so far and has crossed the 300 cases per week mark for the first time this year. According to the National Environment Agency (NEA) website, there were 330 reported cases between Sept 10 and Sept 16, and 303 between Sept 17 and Sept 23.
https://www.nea.gov.sg/dengue-zika/dengue/dengue-cases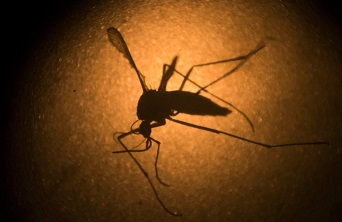 This alarming increase in dengue cases has raised questions and concerns, particularly due to the resurgence of the DenV-1 dengue virus strain, which was responsible for a major outbreak a decade ago.
The Current Dengue Situation
As of September 2023, Singapore has reported over 7,000 dengue cases, with two deaths attributed to local dengue infection. The number of active dengue clusters has surged to over 60, with nine clusters classified as red-alert, indicating 10 or more cases within those areas. According to local
Dengue News
coverages, these clusters include Science Park Drive, Club Street, and Lentor Loop. According to NEA's quarterly dengue surveillance data, as at June 3023, there were two reported deaths in 2023 due to local dengue infection.
The National Environment Agency (NEA) warns that the situation may worsen as the year progresses according to local media coverages.
Local authorities have however taken a proactive approach in dealing with the rising cases and have also implemented many effective strategies to have the situation under control. Singapore also has strict laws and stringent media controls that can also be easily deployed to control any disease outbreak very fast.
Historical Context
In 2022, Singapore experienced more than 32,000 dengue cases, the second-highest number ever recorded, surpassed only by the 35,000 cases reported in 2020. Notably, the DenV-1 strain was responsible for a major outbreak in 2013, and it has resurfaced in 2023. The concern lies in the fact that the population's immunity to this strain has waned over the years, making them vulnerable to infection.
DenV-1 Resurgence and Potential Consequences
The resurgence of the DenV-1 dengue virus strain has been a significant cause for concern among health authorities in Singapore. NEA has noted that this strain has been contributing to persistent dengue transmission since June 2023. With the increase in the proportion of DenV-1 cases, combined with a high Aedes aegypti mosquito population, Singapore is at risk of experiencing a sustained high level of dengue transmission, especially as the warmer months from May to October are conducive to increased mosquito activity and virus multiplication.
The DenV-1 strain has historical significance, as it caused a major outbreak in 2013, with more than 22,000 cases reported. This resurgence, almost a decade later, raises concerns that history might repeat itself. The drop in population immunity to DenV-1 due to the passage of time is a significant factor in the current surge.
g>Changing Dengue Virus Serotypes
The prevalence of different dengue virus serotypes can shift over time due to various factors, including the evolution of the virus, human immune responses, and the mosquito population. Historically, DenV-1 and DenV-2 were dominant, but in late 2021, the rarer DenV-3 serotype became prevalent, contributing to the 2022 outbreak and cases in the first half of 2023.

In July, the proportion of DenV-1 cases surged to about 55%, significantly surpassing the DenV-3 cases at 17%. Given Singapore's status as a global travel hub, new dengue virus variants are introduced frequently from overseas. This dynamic situation makes it challenging to predict which serotype will dominate in the future.

As there are four virus serotypes (the fourth being DenV-4), a person can be infected with dengue up to four times. Repeated infections in a person increase the risk of severe dengue fever. (Some speculate there could be up to 6 different serotypes now with the other two found in other geolocations. The fifth serotype was found in 2014… https://pubmed.ncbi.nlm.nih.gov/25609867/ while the possible sixth srotype was just discovered in South America and is being studied to validate whether it is truly a new serotype.)

Expert Insights and Predictions
Infectious diseases experts suggest that while more of the population in Singapore will eventually develop immunity to DenV-1, it may take some time. DenV-1 is likely to remain the dominant strain for a few years, potentially leading to another outbreak.

High-Risk Areas and Prevention Efforts
Singapore's largest dengue cluster is currently in Lorong 1 and Lorong 2 Toa Payoh, with 323 cases. Despite a decrease in new infections, dengue transmission continues, primarily due to a high Aedes mosquito population. Authorities have been ramping up vector-control measures, including inspections, oiling and desilting of drains, and fogging to combat mosquito breeding.

Residents in affected areas have faced challenges such as mosquito infestations in their homes, especially during the hot months from May to July. Mosquito control measures, including mosquito coils, nets, and insecticides, have become essential household items.

Conclusion
Singapore is grappling with a concerning surge in dengue cases in 2023, driven by the resurgence of the DenV-1 dengue virus strain and a high Aedes mosquito population. Health authorities and experts are warning of the potential for a sustained high level of dengue transmission, similar to the 2013 outbreak. While the situation is complex and dynamic, ongoing efforts to control mosquito breeding and raise public awareness about preventive measures are crucial to mitigate the impact of dengue in Singapore. As the year progresses, vigilance and community involvement will be key in combating this alarming health issue.

For the latest Dengue News, keep on logging to Thailand Medical News.

Read Also:
https://www.thailandmedical.news/news/dengue-news-dengue-crisis-in-india-escalates-most-states-and-cities-reporting-exponential-infections-with-west-bengal-and-kolkata-most-badly-affected

https://www.thailandmedical.news/news/breaking-dengue-news-jamaica-in-the-last-few-hours-declares-dengue-outbreak-with-new-strain-of-serotype-2-dengue-virus-last-seen-in-2010

https://www.thailandmedical.news/news/dengue-news-dengue-crisis-in-peru-continues-with-more-than-a-quarter-million-infections-so-far-and-419-deaths-and-a-collapsing-healthcare-system

https://www.thailandmedical.news/news/dengue-news-dengue-ravages-guatemala,-killing-22-and-infecting-thousands-country-declares-a-three-month-health-emergency

https://www.thailandmedical.news/news/outbreak-news-what-s-happening-in-mumbai-exponential-rise-in-cases-of-viral-myositis-is-dengue-or-covid-19-driving-it

https://www.thailandmedical.news/news/dengue-news-taiwan-faces-dengue-surge-with-over-2100-new-cases-and-a-second-death--travel-alerts-issued-for-numerous-countries-including-thailand

https://www.thailandmedical.news/news/thailand-medical-experts-warns-that-rainy-season-is-causing-a-surge-in-dengue-and-zika-virus-infections-across-thailand

https://www.thailandmedical.news/news/dengue-crisis-in-bangladesh-worsens-as-many-die-and-hospitals-now-facing-shortage-of-saline-for-intravenous-drips