New Zealand Reports 14,657 New COVID-19 Cases For The Last 7 Days And 43 COVID-19 Deaths Amidst An Onslaught By A variety Of XBB Sublineages
COVID-19 News
: Health authorities from New Zealand updated its weekly COVID-19 statistics data and reported a total of 14,657 new COVID-19 infections for the last 7 days, showing an increment over the previous week's figure of 11,739 SARS-CoV-2 infections.
https://www.health.govt.nz/covid-19-novel-coronavirus/covid-19-data-and-statistics/covid-19-current-cases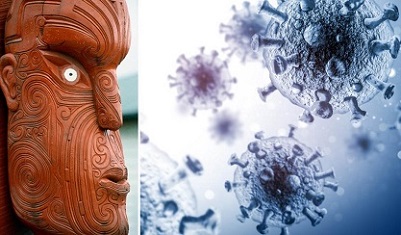 Pic Credit - Getty
There were 43 deaths due to COVID-19 reported for the same period against 58 deaths reported for the previous week.
The number of individuals hospitalized for COVID-19 were only 247 with 8 in ICU.
The seven-day rolling average of COVID-19 cases was 1891.
Interestingly, of the 14,657 new reported cases, 6716 (45%) were reinfections.
Of these, 218 were in individuals who reported a previous COVID-19 infection in the 90 days prior.
Local
COVID-19 News
outlets reported that Canterbury had the highest number of reported cases in the past seven days with a total of 2040 COVID-19 infections.
A total of 1741 COVID-19 cases were reported in Waitematā (north and west Auckland),1422 in Counties Manukau (east and south Auckland), and 1193 in Southern.
It was also reported that as of May 16, Te Waipounamu (the South Island) had the highest seven-day rolling average case rate: with 43 Covid-19 cases per 100,000 people. In Central, the case rate was 36 per 100,000 people; 30 in Te Manawa Taki and 25 in Northern district.
New Zealand health authorities also said that there has been a recent increase in cases in the 5-14-year-old age group, with reported cases more than doubling since the end of the school holidays.
Data from the Health Ministry shows that, between April 24 (when term 2 began for most schools) and 21st Of May, the rolling seven-day average of reported cases per 100,000 people in this age group grew 168%. Worryingly, this was far higher than seen in other age groups. Over the same period, the rolling case rate increased by 43% in those aged 15 to 24, and 24.7% in 25 to 44-year-olds.
It was also reported that Tokelau has confirmed its first case of community case of COVID-19 and a lockdown has been imposed. The small nation of three atolls announced the first-ever case on Sunday. Till now, Tokelau, which is a dependency of New Zealand, was the last remaining country along with Turkmenistan to not have experienced community cases.
According to the Cov Spectrum platform, there are about 55 different XBB sub-lineages circulating in New Zealand over the last 60 days. These include the XBB.1.5, XBB.1.16, XBB.1.9.1, XBB.1.9.2 and XBB2.3 sub-lineages and also their newer 'offsprings'.
https://cov-spectrum.org/explore/New%20Zealand/AllS amples/from%3D2023-03-15%26to%3D2023-05-15/variants?nextcladePangoLineage=xbb*&
At the moment there is no data as to what new sub-lineages could be driving the increase in hospitalizations and disease severity but some are saying that it could be the newer spawns of the XBB.2.3 sub-lineage.
It was reported that despite the government rolling the updated Omicron-targeted booster to Kiwis over 30 at the start of April, very few are taking up the free jabs. Official data also shows that only half of Kiwis older than 50 have received more than one booster, despite the Government offering second ones to that age group last winter.
For the latest
COVID-19 News
, keep on logging to Thailand Medical News.