BREAKING MEDICAL NEWS! Outbreak Of Humans Contracting Avian Tuberculosis From Chickens In Poultry Farms In Alabama, United States!
Medical News
: In a shocking development, the Alabama Department of Public Health (ADPH) has issued a warning after confirming several cases of tuberculosis (TB) linked to individuals who worked in poultry plants in Colbert, Franklin, Lawrence, and Lauderdale counties.
https://www.alabamapublichealth.gov/blog/2023/07/nr-31.html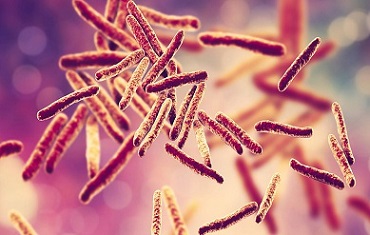 It has now come to light that the outbreak had started in late 2022, but was concealed by federal and state health authorities until the situation had worsened in the last two weeks. It was believed that there was extensive lobbying by conglomerates involved in the poultry business to keep the situation concealed!
While the Alabama Department of Public Health (ADPH) announced that seven cases of confirmed or suspected TB had been linked to people who worked in one or more poultry plants, the actual numbers could now range in several hundreds if not thousands according to local physicians and healthcare facilities who spoke with Thailand
Medical News
.
The outbreak has raised serious concerns about the transmission of avian tuberculosis from chickens to humans.
Furthermore, questions are being raised if there could be new strains of avian TB or human TB at play and also some are speculating that COVID-19 induced immunodeficiency is a factor contributing to the situation.
Thailand
Medical News
had also been warning constantly that as a result of COVID-19, the global immune landscape had changed and this can aid other residing or circulating pathogens to also evolve and spawn newer strains etc.
Tuberculosis is a highly contagious disease that can spread easily from one infected person's lungs to another's through simple activities like talking or coughing. The ADPH emphasizes that the disease cannot be transmitted through food, allaying concerns about chicken products from the affected poultry farms.
Health officials are urging anyone who has worked in the mentioned poultry plants during the specified period to undergo screening for TB. The symptoms of TB can be varied, with some individuals feeling sick or weak, experiencing weight loss, fever, and night sweats. In cases where the disease affects the lungs, coughing, chest pain, and even coughing up blood can occur.
This outbreak has been especially concerning as it has not been limited to any specific racial or ethnic group, affecting people from diverse backgrounds. The ADPH has undertaken precautionary testing, a thorough investigation, and control measures to prevent any further cases from emerging.
To facilitate testing, the ADPH has set up designated locations and dates for screening. Starting from August 7, the testing will be available at the following health departments: Lauderdale Co. Health Department (August 7 and August 9), Colbert Co. Health Department (August 10), Lawrence Co. Health Department (August 14), and Franklin Co. Health Department (August 17). As an incentive, a $20 gift card will be offered to each eligible person who completes testing, encoura ging widespread participation.
While TB is indeed a dangerous and airborne disease, health officials emphasize that it is treatable and preventable. Antibiotics are used to treat TB, and it is almost always cured with proper medical intervention. Additionally, individuals infected with TB can also be offered preventive treatment to stop the disease from progressing.
The outbreak has raised concerns among workers in the poultry industry and the general public alike. With poultry plants being hubs of close human interaction, the risk of disease transmission has been higher, leading to calls for better safety measures and hygiene protocols within the industry.
Public awareness campaigns are crucial at this time to educate people about the symptoms of TB, the importance of early detection, and the need to follow proper treatment protocols. Individuals who have worked in poultry plants or live in the affected counties should be vigilant about any potential symptoms and get tested promptly.
Given the serious nature of this outbreak, health authorities are urging everyone to cooperate and follow the recommended guidelines to prevent further spread of the disease. Timely testing, proper treatment, and preventive measures are vital in containing and eradicating this outbreak of avian tuberculosis in Alabama.
In conclusion, this alarming medical news has the potential to go viral and create awareness among millions of people about the risks of contracting TB from poultry farms. The importance of early detection, proper treatment, and preventive measures cannot be stressed enough.
As the ADPH implements control measures, the focus now lies on raising public consciousness to curb the spread of this dangerous disease.
For the latest about the TB situation unfolding in Alabama, keep on logging to Thailand
Medical News
.
Read Also:
Tuberculosis in Birds: Insights into the Mycobacterium avium Infections
https://www.hindawi.com/journals/vmi/2011/712369/
Avian Tuberculosis
https://ovpr.uchc.edu/services/rics/animal/iacuc/ohshome/risk-assessment/avian-tuberculosis/
Tuberculosis in Poultry
https://www.msdvetmanual.com/poultry/tuberculosis/tuberculosis-in-poultry