Study Warns That Anti-Glycan Antibodies Could Be Driving Antibody-Dependent Enhancement (ADE) In SARS-CoV-2 Infections
Role of anti-glycan antibodies and viral glycosylation in COVID-19 pathogenesis warrants further detailed investigation.
COVID-19 News
: Antibody-dependent enhancement (ADE) is a puzzling phenomenon in which virus-specific antibodies paradoxically exacerbate viral replication and immune responses, leading to severe infection outcomes. ADE has been observed in various viral infections, including COVID-19 and covred in past studies and
COVID-19 News
reports, but the underlying mechanisms remain elusive.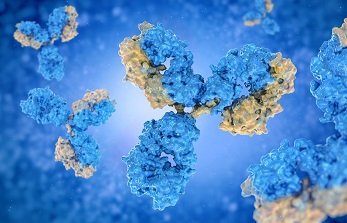 A novel study conducted by the Ministry of Health of the Russian Federation and the Russian Academy of Sciences investigates the potential involvement of anti-glycan antibodies (AGA) as triggers for ADE during SARS-CoV-2 infections. This study explores the complex interplay between AGA, viral glycans, and immune responses to shed light on the controversial role of antibodies in enhancing COVID-19 pathogenesis.
Introduction
ADE poses a significant challenge in understanding COVID-19 pathogenesis, and specific laboratory markers for predicting and confirming ADE remain elusive. However, the presence of pre-existing antibodies, including AGA, has been implicated as a possible predictor for ADE. This new study delves into the pros and cons of AGA as ADE triggers, aiming to unravel the enigmatic interplay between AGA and COVID-19 severity.
The Multifaceted Role of Anti-Glycan Antibodies
AGA constitute a substantial portion of natural antibodies, and their diversity is associated with immune regulation and control functions. While they are involved in the antiviral immune response, their potential contribution to ADE in COVID-19 has not been explored. AGA's polyreactivity and binding to pathogen-associated molecular patterns (PAMPs) make them intriguing candidates for both antiviral and ADE-related responses.
The Glycosylation Puzzle in COVID-19
SARS-CoV-2's heavy glycosylation of viral proteins, especially in the spike protein, plays a pivotal role in immune evasion. The unique composition of viral glycans, often resembling those of the host, allows the virus to evade immune recognition. Interestingly, AGA have demonstrated binding to specific SARS-CoV-2 glycans, pointing towards their potential involvement in antiviral immunity.
Anti-Glycan Antibodies in Other Viral Infections
Studies exploring ADE in bacterial infections offer valuable insights into the potential role of AGA in viral ADE. Infections caused by SARS-CoV and MERS-CoV, as well as other viruses such as RSV, dengue, and HIV, have shown evidence of ADE. Investigating the interactions of AGA with glycans in bacterial infections could shed light on their involvement in ADE during viral infections, including COVID-19.
Novel Findings from COVID-19 Patient Cohorts
Through rigorous cohort analyses, this study unveils intriguing correlations between AGA levels and SARS-CoV-2 virus-neutralizing activity (VNA) in patients with mild COVID-19. Moreove r, changes in AGA levels in convalescents indicate their potential role in the antiviral response. The identification of AGA specificities with reciprocal correlations to VNA offers exciting prospects for understanding the dynamics of immune responses in COVID-19.
Implications and Future Directions
This study challenges conventional wisdom by highlighting the role of natural AGA in ADE and antiviral immunity, questioning the conventional assignment of the term "preexisting antibodies" to adaptive antibodies. The findings provide a foundation for future research to explore AGA's involvement in ADE in COVID-19 and its potential implications for vaccine development and therapeutic interventions.
Conclusion
The study bridges the gap between anti-glycan antibodies, viral glycosylation, and COVID-19 pathogenesis, presenting compelling evidence of AGA's multifaceted role in ADE and antiviral immunity. The intricate interplay between AGA and SARS-CoV-2 raises new questions and offers exciting avenues for further investigation. Understanding the complex dynamics of AGA in COVID-19 may pave the way for more targeted therapeutic strategies and improve our comprehension of the enigmatic ADE phenomenon.
The study findings were published in the peer reviewed journal: Viruses.
https://www.mdpi.com/1999-4915/15/7/1584
For the latest
COVID-19 News
, keep on logging to Thailand Medical News.
Read Also:
https://www.thailandmedical.news/news/breaking-u-s-nih-funded-study-reveals-gloomy-findings-about-long-term-protection-from-covid-19-including-autoimmune-and-possible-ade-issues
https://www.thailandmedical.news/news/breaking-india-s-genome-consortium-backtracks-on-booster-dose-advice-amidst-concerns-arising-over-possible-ade-phenomena-with-omicron