Be Wary Of Clinics And Hospitals Advertising Medical And Aesthetic Services In Mainstream Newspapers And Online Sites In Thailand
Thailand Medical

:
Both Thais and foreigners (ie expats or medical tourist) have to be wary of clinics and hospitals advertising or running sponsored posts about various medical or aesthetic services in newspapers and online media as sometimes one can encounter issues about rates and quality of services offered at many of such entities.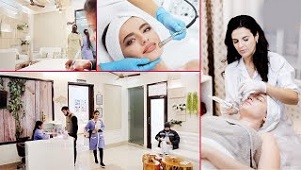 Potential clients or patients or medical tourist have to first understand that most reputable doctors, clinics and hospitals do not need to advertise as they are already well known for their expertise and credibility and not only are their reputations spread by word of mouth but many online reviews can be found about such good doctors and their specialties along with commendations and compliments about the services rendered at such clinics and hospitals.
Some of the well-known and credible specialists in aesthetics, plastic surgery, oncologists, cancer surgeons, cardiologists and dentists have queue lists that sometimes stretches for months due to their past track records and successful procedures and recoveries of their patients.
It is typically the greedy and business minded doctors that are not well known in their fields that need to advertise for unsuspecting patients and also certain clinics and hospitals with a bad reputation or bad practices that need to advertise to get more clients into their doors.
Furthermore, most of these doctors, clinics and hospitals typically past the cost of advertising and all their promotional budgets back to the patients hence one can definitely expect to see one's bills much more expensive than if one was to go to other clinics and hospitals.
The worse are some aesthetic and dental clinics that offer so called discount or special packages at seemingly attractive prices but often having lots of hidden costs that are soften 'sprang' to the patients at the most critical times or at the end of their procedures.
Many of such dubious doctors, clinics and hospitals often run their ads in various mainstream media or run what are known as sponsored posts in online news sites etc.
Some of these dubious doctors and clinics offer unapproved stem cell therapies, fake regenerative therapies, substandard laser aesthetic procedures, etc.
There are many that also provide IV Infusion therapies with a variety of health claims that are based on pseudoscience and a variety of unproven antiaging therapies.
Some of the entities involved in regulating these doctors, clinics and hospitals sometimes tend to ignore what is happening as its their fellow doctors and friends involved in these scams.
When looking for a proper and reliable doctor, clinic or hospital, always do proper due diligence and check online as there are lots of reliable resources but stay away from those that advertise or run sponsored ads.
Also, stay away from so called medical tourism websites and also medical tourist agents etc as understand that are there to make money of you and they do not provide any added value services. Some make commissions from both the doctors, clinic or hospitals and also from the patients.
There are many such unscrupulous medical tourism websites and agencies run by garbage from India, United Kingdom, Singapore, Ja pan, Nepal, UAE and also greedy and unscrupulous Thai Indians from the infamous Punjabi community.
The best way to find a suitable clinic or hospital is to go online and check the reputations of some of these entities based on reviews and then once you isolate a hospital or clinic, check the list of doctors and their backgrounds ie educational backgrounds, internships and fellowships, years in practice. (Most credible clinics and hospitals will have full details online) and then also check their reputations online and call the clinics and hospitals and check about detailed rates and doctors schedules etc. Always get detailed costings officially sent to you via email so that you have proof in case of any future dispute. If a clinic or hospital has staff that cannot answer any details, or send you details via email,stay away and if you are a foreigner and the clinic or hospital have staff that cannot speak English, simply runaway!.....you may end up being castrated instead of going for appendix removal due to miscommunications!
Never be lazy and pass that work of searching for a reliable doctor, clinic or hospital to someone else to do..it is your body not theirs..these agents are only there to make money!
Thailand Medical
News will be coming up with a list of reputable clinics and hospitals and doctors in various field based on a survey that we have done and will be publishing the data in a fortnight's time.
We also have a separate list of wellness clinics and centers that are credible as one has to be aware that many of these so-called wellness clinics are simply peddling overpriced treatments based on pseudoscience.
We are providing these listing free of charge as we do not want some of these unscrupulous clinics especially those run or indirectly owned by foreigners or Thais with a criminal history to spoil or tarnish the image of Thailand as a leading medical and wellness hub.
For the latest
Medical and Wellness News
, keep on logging to
Thailand Medical
News.