Saudi Arabia Study Identifies SARS-CoV-2 Nucleocapsid Protein Mutations D63G, R203M, G215C And D377Y As Being Associated With COVID-19 Severity
Nucleocapsid Protein Mutations D63G, R203M, G215C And D377Y On SARS-CoV-2 Variants Or Sub-lineages Were Associated With Increased Risk Of ICU Admission
COVID-19 News
: In a groundbreaking study conducted by prominent medical institutions in Saudi Arabia, including the King Faisal Specialist Hospital and Research Center, King Saud University, Alfaisal University, and the Public Health Authority, researchers have identified specific mutations in the nucleocapsid protein of the SARS-CoV-2 virus that are associated with increased disease severity. This finding highlights the significance of non-spike protein mutations in understanding the progression and severity of COVID-19.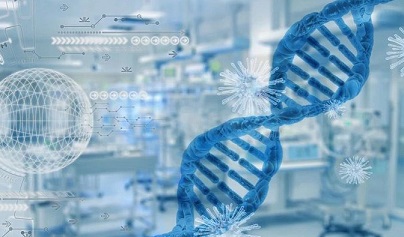 A previous study by another research team also from Saudi Arabia covered in a
COVID-19 News
report also showed that mutations in the nucleocapsid proteins of the SAR-CoV-2 virus played a role in viral load, host response and also disease severity.
https://www.thailandmedical.news/news/breaking-saudi-arabia-study-uncovers-that-mutations-in-nucleocapsid-protein-of-sars-cov-2-affects-viral-load,-host-response-and-disease-severity
SARS-CoV-2, the virus responsible for the COVID-19 pandemic, is an RNA virus known to accumulate mutations in its genome over time, leading to the emergence of new variants. While much attention has been focused on mutations in the spike protein, which plays a crucial role in viral attachment and human receptor binding, this study sheds light on the importance of investigating mutations in other viral proteins, such as the nucleocapsid protein.
The nucleocapsid protein is involved in various stages of the viral infection cycle, including viral RNA assembly, packaging, replication, and translation. It contains different regions, including the N-terminal domain, C-terminal domain, and intrinsically disordered regions such as the N-arm, central linker, and C-tail. These regions play critical roles in viral RNA regulation and interactions. Therefore, monitoring mutations in these regions can provide valuable insights into the behavior and severity of the virus.
The study analyzed 695 samples from COVID-19 patients in Saudi Arabia between April 2021 and April 2022, using whole genome sequencing to identify mutations in the nucleocapsid protein. Of the 60 mutations detected, D63G, R203M, G215C, and D377Y stood out as being significantly associated with disease severity, particularly an increased risk of ICU admission.
In contrast, other mutations such as P13L, E31del, R32del, and S33del were associated with a reduced risk of ICU admission and death.
Further analysis revealed that the SR-rich region, which contains phosphorylation sites crucial for viral RNA function, had the highest number of mutations. The C-tail and central linker regions, on the other hand, were linked to an increased risk of ICU admission, while the N-a rm region showed a reduced risk. These findings highlight the importance of considering the impact of nucleocapsid protein mutations on viral infection and disease severity.
The implications of these findings are significant for public health efforts. By monitoring and understanding nucleocapsid protein mutations, researchers and healthcare professionals can gain valuable insights into the behavior of SARS-CoV-2 and its potential to cause severe illness. This knowledge can help inform strategies for disease management, treatment, and the development of future vaccines and therapeutics.
However, further research is necessary to validate the associations between these mutations and clinical outcomes. The study underscores the need for ongoing surveillance of viral mutations beyond the spike protein to gain a comprehensive understanding of SARS-CoV-2's behavior and its impact on public health.
As the COVID-19 pandemic continues to evolve, studies like this one from Saudi Arabia contribute to our growing understanding of the virus and its mutations. They provide crucial insights that can aid in the development of effective strategies to combat the disease and protect public health. By staying vigilant and prioritizing scientific research, we can continue to make progress in our battle against COVID-19 and its variants.
The study findings were published in the peer reviewed journal: Microorganisms.
https://www.mdpi.com/2076-2607/11/5/1288
For the latest
COVID-19 News
, keep on logging to Thailand Medical News