U.S. FDA Issues Warning To Healthcare Professionals That Evusheld Is Not Effective Against Newer Variants And Soon To Issue Another Regarding Bebtelovimab!
COVID-19 Drugs
: Thailand Medical News has been warning since the last two weeks that we are entering a very dangerous phase of the COVID-19 pandemic, one in which not only are we are going to be faced with an onslaught of more than 30 to 50 circulating new Omicron sub-lineages that are more transmissible and immune evasive but also more pathogenic. Reinfections and Co-infections are going to be the new norm with even shorter intervals and the SARS-CoV-2 virus is ever increasing its acceleration of spawning a variety of new sub-lineages. Those that assumed that there was only a certain limited extent to which the novel coronavirus could go on evolving are being proven wrong by the virus!
https://www.thailandmedical.news/news/sars-cov-2-presents-its-fall-and-winter-2022-variant-collections-featuring-ba2-75-2,-bq-1-1,-bw-1,-xbb,-bu-1,-br-2,-bm-1-1-1,-ca-1,-bj-1-and-bn-1
https://www.thailandmedical.news/news/with-the-debut-of-over-200-new-immune-evasive-omicron-variants-and-sub-lineages-expect-a-winter-of-dangerous-reinfections-and-coinfections
https://www.thailandmedical.news/news/warning-next-covid-19-surges-will-be-lead-not-by-a-one-or-a-couple-of-new-variants-but-by-a-multitude-of-sub-lineages-with-convergent-rbd-escape-mutat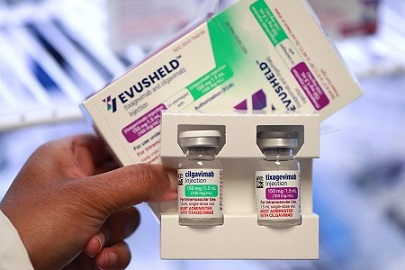 Irrespective of whether it is winter in the Northern hemisphere or Summer in the Southern Hemisphere, both regions are entering a phase of the pandemic where mankind is also going to be without any therapeutic 'tools' to deal with the coming surges. There are literally no
COVID-19 Drugs
that can work against these new sub-lineages.
Literally, every known monoclonal therapeutic in the drug 'arsenal' is not going to have any effect against these new variants.
The U.S. FDA issued a warning in the last 16 hours to healthcare professionals stating the monoclonal drug combo ie Evusheld (tixagevimab and cilgavimab) is no longer effective against some of the newer Omicron sub-lineages in circulation.
https://www.fda.gov/drugs/drug-safety-and-availability/fda-releases-important-information-about-risk-covid-19-due-certain-variants-not-neutralized-evusheld
The U.S FDA media statement said, "Those receiving Evusheld should be aware of the increased risk for developing COVID-19 when exposed to variants of SARS-CoV-2 that are not neutralized by Evusheld."
Currently, Evusheld is the only option for pre-exposure prophylaxis (PrEP) of COVID-19 and is authorized under Emergency Use Authorization (EUA) for use in immunocompromised individuals who may not mount an adequate response to COVID-19 vaccination, and for individuals for whom COVID-19 vaccination is not recommended due to a history of a severe adverse reaction.
Thailand
Medical News
has also been made aware by certain insiders working in the U.S. FDA that a second warning is expected to be issued within the next 14 days regarding the usage of Bebtelovimab, the last remaining monoclonal drug that is also beginning to show ineffectiveness against some of the newer Omicron sub-lineages.
Without, both Evusheld and Bebtelovimab, there are literally no other known and approved monoclonal antibodies that can effectively deal with these new emerging Omicron sub-lineages.
To make matters worse, the other existing antiviral U.S FDA approved antivirals such as Paxlovid, Remdesivir and Molnupiravir are literally useless with all the new Omicron sub-lineages.
Already emerging data is also showing that the new boosters in use have already got outdated with the emergence of these sub-lineages and even previous infections with the BA.5, BA.4.6 or BA.2.75 variants are not going to offer any protection against the newer sub-lineages like BQ.1.1, BQ.1.2, BQ.1.3, BA.2.75.2 etc.
It is not just these approved U.S FDA drugs, but even many repurposed drugs and supplements that were used in the early part of the pandemic unofficially such ivermectin, quercetin, nigella sativa, etc literally have no effect on these new Omicron sublineages.
The coming surges are going to be interesting times. We can only expect to see the effects of the 'original antigenic sin' and ADE more distinctly in these coming surges with many human 'rats' paying a heavy price!
For the latest on
COVID-19 Drugs
, keep on logging to Thailand
Medical News
.