Spanish Study Reveals the Role of Vagus Nerve Dysfunction Caused By SARS-CoV-2 In Post-COVID-19 Conditions
Many Post-COVID-19 Individuals Have Been Found To Suffer From Vagus Nerve Dysfunction Which Contributes To Long COVID
COVID-19 News
: In a new study lead by researchers from Hospital Universitari Germans Trias i Pujol in Spain, new evidence has emerged linking SARS-CoV-2 infections to vagus nerve dysfunction, which is believed to be responsible for a range of post-COVID-19 conditions (PCC). These findings shed light on the underlying mechanisms behind persistent symptoms experienced by individuals who have recovered from COVID-19.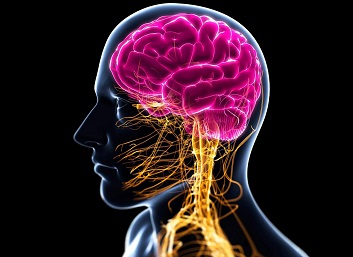 Past studies and
COVID-19 News
reports have shown that the involvement of the vagus nerve in SARS-CoV-2 infections and also in post COVID issues.
https://irispublishers.com/ojcam/fulltext/what-is-the-relationship-between-chronic-fatigue-syndrome-cfs-and-coronavirus.ID.000579.php
https://www.ncbi.nlm.nih.gov/pmc/articles/PMC8357529/
PCC, also known as "Long-COVID," is a syndrome that affects many individuals who have survived the acute phase of COVID-19. These patients continue to experience debilitating symptoms, such as dysphonia (voice disorders), dysphagia (difficulty swallowing), dyspnea (shortness of breath), dizziness, tachycardia (rapid heartbeat), orthostatic hypotension (low blood pressure when standing), gastrointestinal disturbances, and neurocognitive complaints.
To investigate the potential role of vagus nerve dysfunction in PCC, the study team conducted a cross-sectional pilot study. They compared 30 subjects with PCC symptoms suggestive of vagus nerve dysfunction to 14 individuals who had fully recovered from acute COVID-19 and 16 individuals who had never been infected with SARS-CoV-2. The study participants were matched for age and sex.
The study team evaluated the structure and function of the vagus nerve, including tests for dysphonia, dysphagia, and dysautonomia. They also assessed the structure and function of the respiratory muscles, which are innervated by the vagus nerve.
The study participants were predominantly women (80%) with a median age of 44 years. The most common symptoms reported by those with PCC were cognitive dysfunction (83%), dyspnea (80%), and tachycardia (80%). When compared to the COVID-19-recovered and uninfected controls, subjects with PCC were more likely to exhibit thickening and hyperechogenicity of the vagus nerve in neck ultrasounds. They also showed a flattened diaphragmatic curve, reduced esophageal peristalsis, gastroesophageal reflux, hiatal hernia, and reduced maximal inspiratory pressure in respiratory tests.
The results of this study suggest that vagus nerve dysfunction plays a central role in the pathophysiology of PCC. Prior to this research, there was a lack of objective ev idence demonstrating vagus nerve dysfunction in individuals with PCC. The findings from this study provide valuable insights into the underlying causes of PCC and could help guide clinical evaluations and future larger-scale studies of PCC cohorts.
The study's objective measurements highlight the organic nature of PCC. Altered dysphonia scales, reduced maximum inspiratory pressure, diaphragmatic flattening, impaired esophageal-gastric-intestinal peristalsis, and altered swallowing efficiency and safety were among the most frequently observed objective findings. These results are consistent with the commonly reported symptoms of dysphonia, exertional dyspnea, and digestive issues associated with PCC. These observations may be linked to inflammation of the vagus nerve.
The study also revealed thickening and hyperechogenicity of the vagus nerve, suggesting potential direct or indirect damage induced by SARS-CoV-2. These findings align with previous studies on Guillain-Barré syndrome, a condition characterized by peripheral nerve damage, which has shown structural changes in peripheral nerves, including the vagus nerve. The changes include increased cross-sectional area and alterations in echogenicity, similar to those observed in this study. It is important to note that the timing of ultrasounds in relation to SARS-CoV-2 infection and the progression of PCC requires further investigation.
Significantly, the study identified respiratory muscle involvement in PCC. More than 60% of subjects with PCC had reduced maximum inspiratory pressure, accompanied by flattened diaphragms and decreased diaphragmatic thickness and mobility.
These findings suggest respiratory muscle weakness, which may explain dyspnea despite normal lung imaging. It is worth noting that the study participants did not require intensive care during acute COVID-19, ruling out the possibility of post-intensive care syndrome as a contributing factor.
This Spanish study provides compelling evidence of structural and functional alterations along the vagus nerve territory in individuals with PCC.
The study findings highlight the central role of vagus nerve dysfunction in the pathophysiology of PCC. These insights can aid in the development of more accurate diagnostic tools, inform further research on PCC cohorts, and potentially lead to interventions that alleviate some of the most debilitating symptoms associated with PCC, such as dysphagia, dyspnea, and dysautonomia.
The study findings were published on a preprint server and are currently being peer reviewed.
https://papers.ssrn.com/sol3/papers.cfm?abstract_id=4479598
The study also involved researchers from Red Española de la Investigación en COVID Persistente (REiCOP)-Spain, Universitat Autònoma de Barcelona (UAB)-Spain, IrsiCaixa AIDS Research Institute-Spain, Centro de Investigación Biomédica en Red de Enfermedades Infecciosas, CIBERINFEC-Spain, University of Vic–Central University of Catalonia (UVic-UCC)-Spain and Case Western Reserve University School of Medicine-USA.
For the latest
COVID-19 News
, keep on logging to Thailand Medical News.
Read Also:
https://www.thailandmedical.news/news/study-finds-that-home-based-transcutaneous-auricular-vagus-nerve-stimulation-tavns-therapy-can-help-in-long-covid