AI In Medicine: Google Launches New Medical LLM: Med-PaLM 2 To Select Customers While More LLMs In Healthcare Are Emerging
AI In Medicine
: The field of artificial intelligence (AI) has experienced rapid growth in recent years, and large language models (LLMs) are at the forefront of this technological revolution. Among the many applications of LLMs, their potential role in the medical field holds particular promise. However, using AI in healthcare requires a relentless focus on safety, equity, and bias to protect patients' well-being.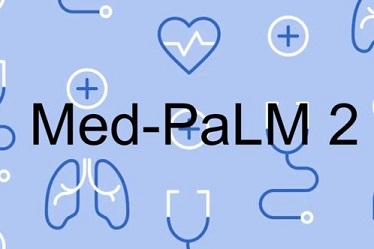 Google Cloud's Med-PaLM 2, the latest iteration of their medical LLM, is making strides towards realizing this potential by scoring at an expert level on medical exam questions, offering exciting opportunities for medical professionals and healthcare organizations alike.
Med-PaLM 2: An Expert-Level Medical LLM
Google Cloud has announced that Med-PaLM 2, a generative AI technology based on their LLMs, will be available to select customers for feedback, use case exploration, and limited testing. Med-PaLM 2 is designed to answer medical questions and has achieved impressive results, scoring an 85% accuracy on U.S. Medical Licensing Examination-style questions and passing the MedMCQA dataset, a multiple-choice dataset addressing real-world medical entrance exam questions.
https://cloud.google.com/blog/topics/healthcare-life-sciences/sharing-google-med-palm-2-medical-large-language-model
AI-Enabled Claims Acceleration Suite
In addition to Med-PaLM 2, Google Cloud is also introducing the AI-enabled Claims Acceleration Suite to assist with health insurance prior authorization and claims processing. This suite converts unstructured data into structured data, streamlining the process for healthcare organizations. By partnering with a select group of trusted healthcare organizations, Google Cloud aims to learn more about the potential applications and safety advancements of this technology in healthcare.
The Larger Trend: LLMs And

AI In Medicine
The emergence of LLMs in healthcare is not limited to Google Cloud. Other tech giants and startups are also exploring the potential of LLMs in this sector. Last month, Microsoft's Nuance Communications unveiled a clinical documentation tool utilizing OpenAI's GPT-4 model. Microsoft has also announced a new template for its Azure Health Bot, which will enable healthcare organizations to experiment with integrating the Azure OpenAI Service, providing fallback answers when the bot cannot respond.
https://techcommunity.microsoft.com/t5/healthcare-and-life-sciences/extending-azure-health-bot-with-azure-openai-service/ba-p/3792560
Moreover, Suki recently introduced Suki Assistant Gen 2, capable of generating notes by listening to patient-clinician conversations, while Doximity offers an AI-powered chatbot tool called DocsGPT, allowing doctors to participate in AI-powered product development.
nt-Documentation-Capabilities-to-its-EHR-Integrated-AI-Voice-Assistant-for-Clinicians">https://www.businesswire.com/news/home/20230412005154/en/Suki-Adds-Ambient-Documentation-Capabilities-to-its-EHR-Integrated-AI-Voice-Assistant-for-Clinicians
https://www.doximity.com/docs-gpt
Ongoing Research on Med-PaLM 2
The development of Med-PaLM 2 marks a significant milestone in medical LLM research. The model has demonstrated an 18% improvement over its predecessor, Med-PaLM, and outperforms similar AI models. However, there is still work to be done to ensure the technology's real-world applicability.
To address potential gaps, Google Cloud has tested its models against 14 criteria, including scientific factuality, precision, medical consensus, reasoning, bias, and harm. The evaluations were carried out by clinicians and non-clinicians from various backgrounds and countries. By collaborating with researchers and the global medical community, Google Cloud aims to close these gaps and explore how this technology can enhance healthcare delivery.
Conclusion
The advancements in medical LLM research, spearheaded by projects like Google Cloud's Med-PaLM 2, promise to revolutionize the way AI is integrated into the healthcare sector. As AI tools become more sophisticated and refined, they will undoubtedly offer immense potential to improve patient care, streamline processes, and empower medical professionals. While challenges remain, the future of AI in healthcare is undoubtedly inspiring, humbling, and exciting.
For the latest on
AI In Medicine
, keep on logging to Thailand Medical News.