BA.2.86 News: The BA.2.86 Variant That Is The Most Fusogenic Variant Of All Omicron Strains Is Now Found In 10 States Across the United States
BA.2.86 News
: The BA.2.86 variant that was had its first media coverage reported by Thailand Medical News on the morning of the 15
th
of August 2023 (Even before it was designated as BA.2.86) before being picked up by various other mainstream media across the world has now been detected across 17 countries across the world including in genomic sequences of those infected and also in waste water samples.
https://www.thailandmedical.news/news/breaking-news-researchers-worried-about-new-sars-cov-2-variant-first-identified-in-israel-and-now-in-denmark-that-could-be-called-the-ba-x-variant
https://www.thailandmedical.news/news/warning-more-sars-cov-2-ba-2-86-sequences-being-discovered-in-hospitalized-patients-likehood-of-a-recombinant-event-with-ba-2-86-very-high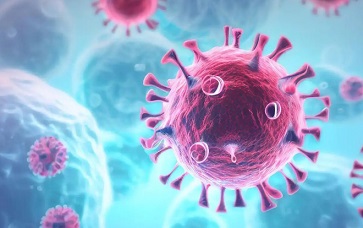 The latest country to have detected the BA.2.86 variant is Belgium where its spawn, the BA.2.86.1 sub-lineages was found.
https://twitter.com/RajlabN/status/1703832282660995208
Initial reports and
BA.2.86 News
coverages about the BA.2.86 being a variant that only causes asymptomatic or mild infections despite having an enormous number of mutations on it has turned up to be fake information disseminated by those controlling the COVID-19 narratives! They also claimed that the BA.2.86 was not that transmissible and this too has been found to be misleading.
https://www.thailandmedical.news/news/ba-2-86-news-ba-2-86-strain-found-in-japan-and-australia-as-sequence-numbers-also-grow-in-many-other-countries-all-infections-symptomatic
https://www.thailandmedical.news/news/breaking-covid-19-news-ba-2-86-able-to-transmit-effectively-in-close-settings-after-a-uk-nursing-home-reports-28-infections-involving-the-ba-2-86-vari
Latest data released by Gupta Lab, a research lab run by Dr Ravi Gupta, a professor of clinical microbiology at the University of Cambridge and a leading HIV researcher has found that the BA.2.86 variant is the most fusogenic variant of all Omicron strains and sub-lineages with implications that infections with it are likely to cause disease severity though it is not as fusogenic as the Delta variant!
https://twitter.com/GuptaR_lab/status/1703476143066595366
Claims that the new monovalent COVID-19 vaccine that has been rolled up in many Western countries and contains the XBB.1.5 spike protein being able to offer protection against the BA.2.86 variant are seriously being questioned especially after credible independent studies for China and Japan emerged.
https://www.thailandmedical.news/news/breaking-news-amidst-flawed-covid-19-variant-monitoring-and-fake-claims,-new-preprint-suggest-ba-2-86-is-more-transmissible-and-possibly-wide-spread
Worryingly, the BA.2.86 variant has now been found across 10 states in America and there is a very high possibility that its spread in the United States could be far more extensive but it is either not being properly picked up due to low levels of COVID-19 testing and genomic sequencing and the possibility of cover-ups by the current White House administration!
Data from the global virus database or GISAID platform has shown that BA.2.86 has been detected in the genomic sequences from hospitalized individuals across the following ten states: Ohio, New York, Oregon, Colorado, Maryland, Michigan, Pennsylvania, Texas, Washington and Virginia.
The COV-Spectrum platform shows that to date there are 14 sequences of BA.2.86 found in infected individuals across these 10 states.
https://cov-spectrum.org/explore/United%20States/AllSamples/Past6M/variants?nextcladePangoLineage=BA.2.86*&
Experts are however warning that there could be far more infected individuals across more states as some states are refusing to even divulge current COVID-19 statistics or data!
To date all these sequences in America were detected in hospitalized individuals except for one American traveler who was symptomatic upon arriving back home after a trip for Japan.
There are too few instances of the virus that have been documented to be included in the U.S. Centers for Disease Control and Prevention's biweekly variant assessments. These assessments still indicate that a significant number of closely related descendants of the XBB variant are responsible for the majority of infections across the nation.
To date, the main SARS-CoV-2 variant circulating in the United States are:
FL.1.5.1 (8.4%), XBB.1.16.6 (8.4%), EG.5.1.1 (7.2%), EG.5.1 (6.4%), XBB.1.16 (4.6%), GJ.1.2 (3.4%), HV.1 (3.4%), XBB.1.5 (2.8%) and XBB.1.16.11 (2.7%).
https://twitter.com/RajlabN/status/1702924561514184927
Dr Natalie Thornburg, a laboratory branch chief in the U.S. CDC's Coronaviruses and Other Respiratory Viruses Division, remarked that the observed diversity is less than it appears. Many of these lineages actually share identical spike sequences, a phenomenon known as convergent evolution where viruses independently develop the same genetic changes.
Speaking at a recent meeting of the U.S. CDC's vaccine advisers, Dr Thornburg stated that it's too early to determine whether BA.2.86 will become significantly prevalent in the United States or elsewhere across the world.
Health authorities do believe that BA.2.86 continues to spread globally, with concerns initially raised in August due to its numerous mutations. The CDC, in a risk assessment, stated that they believe this because some individuals infected with BA.2.86 have no known connections to other infected individuals or recent travel to areas with known cases of this variant.
Several countries besides the United States have reported detecting the BA.2.86 variant in wastewater samples or in tests of infected individuals, including Israel, Denmark, United Kingdom, Canada, France, Sweden, Germany, Spain, Portugal, Switzerland, Netherlands, Japan, Thailand, South Africa, Australia and Belgium.
To date on the GISAID platform, a total of about 140 sequences from infected individuals have been found to be that of the BA.2.86 variant.
https://twitter.com/RajlabN/status/1703832282660995208
Additionally, the U.S. CDC's airport testing program has identified signs of this strain in travelers arriving from abroad.
While it's still too early to determine its transmissibility compared to other emerging strains, officials acknowledge that BA.2.86 has the potential to trigger outbreaks.
A cluster of cases in the United Kingdom resulted in nearly two dozen nursing home residents being infected by the BA.2.86 variant last month.
https://www.thailandmedical.news/news/breaking-covid-19-news-ba-2-86-able-to-transmit-effectively-in-close-settings-after-a-uk-nursing-home-reports-28-infections-involving-the-ba-2-86-vari
Dr Hanna Kirking, from the CDC's COVID-19 epidemiology task force still claims that there's currently no evidence that the BA.2.86 causes more severe illness based on limited clinical data available but says that continuous monitoring is still underway.
Could BA.2.86 lead to a new surge this winter? The U.S. CDC has claimed that early research findings are "reassuring," suggesting that it might not be as effective at evading the body's immune defenses as initially feared. Vaccine manufacturers have also indicated that their data suggests the current COVID-19 vaccines should remain effective against BA.2.86. (All this has been contradicted by latest Chinese and Japanese research!)
The Western research on BA.2.86 has primarily relied on pseudoviruses, which are lab-created viruses designed to mimic BA.2.86's unique mutations and many were either by the vaccine manufacturers themselves or by parties with a vested interest hence the possibility of bias or manipulated findings!
A more comprehensive research will require studying actual samples from infected patients, a process that is now in progress.
For now, American health officials are cautiously optimistic about indications that the late summer wave of COVID-19, driven by other variants, may have peaked. However, they note that past years have seen a resurgence of the virus during the colder months, alongside influenza and RSV. The U.S. CDC has not yet incorporated BA.2.8 variant data into their modeling for the upcoming respiratory virus season.
Meanwhile, scientists have observed BA.2.86 beginning to evolve into at least two distinct branches, with cases from both sub-lineages identified in the U.S. and globally. This is likely just the beginning, as complete genomic sequencing coverage remains incomplete.
One thing that is for sure, beside the BA.2.86 variant, there are many other concerning variants and sub-lineages still emerging including the new FLip variants that are more immune evasive and concerning and will cause more reinfections in a shorter interval time!
https://www.thailandmedical.news/news/covid-19-news-researchers-warn-that-sars-cov-2-evolving-with-emergence-of-the-flip-lineages-that-are-superbly-immune-evasive
Despite whatever claims, we at Thailand Medical News forecast that the coming Winter of 2023/2024 will be far worse that whatever we have seen so far!
For the latest
BA.2.86 News
, keep on logging to Thailand Medical News.