BREAKING! UKHSA Reports An Unusual Sudden Surge Of Norovirus Infections In The United Kingdom! COVID-19 Induced Immunodeficiency At Play?
Norovirus News
: The UK Health Safety Agency (UKHSA) has issued the latest report about norovirus infections in the country with a warning that there is a sudden unusual surge of norovirus infections in the country with cases soaring 37% higher than pre-pandemic average!
https://www.gov.uk/government/statistics/national-norovirus-and-rotavirus-surveillance-reports-2022-to-2023-season/national-norovirus-and-rotavirus-report-week-4-report-data-up-to-week-2-15-january-2023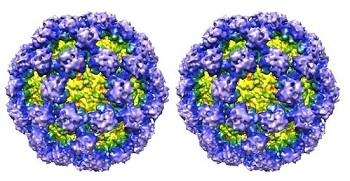 Now often described as the "shit hole" of Europe, the United Kingdom seems to be the hub of various disease outbreaks with the recent monkeypox fiasco, a surge in Strep A infections, RSV infection, Adenovirus infections, Flu infections, rise in various drug resistant sexually transmitted diseases while it is going through a "silent'' or rather a "concealed" COVID-19 crisis as a result of its government not wanting the rest of the world know how bad the situation in the country really is!
The country's public healthcare infrastructure is literally a 'joke' in Europe and the NHS has literally collapsed since weeks ago.
The UKHSA said that cases of norovirus for the first two weeks in January 2023 jumped by 37% over the five season average pre-pandemic, with over 65s reporting the steepest rise.
Norovirus is a very contagious virus that causes vomiting and diarrhea. Anyone can get infected and sick with norovirus. One can get norovirus from:
-Having direct contact with an infected person
-Consuming contaminated food or water
-Touching contaminated surfaces and then putting your unwashed hands in your mouth
The most common symptoms of norovirus are diarrhea, vomiting, nausea and stomach pain. Other symptoms may include fever, headache, body aches and chills.
Norovirus causes inflammation of the stomach or intestines. This is called acute gastroenteritis.
Typically, an individual develops symptoms 12 to 48 hours after being exposed to norovirus. Most people with norovirus illness get better within 1 to 3 days.
Some with norovirus illness may feel extremely ill, and vomit or have diarrhea many times a day. This can lead to dehydration, especially in young children, older adults, and people with other illnesses.
Symptoms of dehydration include decrease in urination, dry mouth and throat
feeling dizzy when standing up. Children who are dehydrated may cry with few or no tears and be unusually sleepy or fussy.
https://www.cdc.gov/norovirus/index.html
Leading testing expert, Dr Quinton Fivelman Ph.D., chief scientific officer at London Medical Laboratory is concerned that the changing pattern may indicate a further surge to come. He cautions that the virus has not returned to its overall pre-pandemic seasonal trend this winter and warns health professionals to take note of the UKHSA's observation that "unusual norovirus act ivity will continue throughout the 2022/23 season."
He told
Norovirus News
journalists, "Norovirus is a very unpleasant virus. As its common name, winter vomiting bug or stomach bug, implies, it often causes sickness and diarrhea. In particular, children and the elderly can be badly affected by this virus and may require hospital treatment. The obvious concern is that the NHS has no spare capacity to deal with a further epidemic this winter, on top of COVID, flu and Strep A outbreaks. With industrial action in the health service set to escalate, increasing cases of norovirus couldn't come at a worse time."
He further added, "Commonly, the most serious complication from norovirus is dehydration, particularly if you or your child cannot keep fluids down. In the case of babies and young children, seek medical advice if they stop breast or bottle feeding, or if they show other signs of dehydration such as fewer wet nappies. You should call 111 if you (or your child) have bloody diarrhea or bleeding from the bottom, diarrhea for more than seven days or vomiting for more than two to three days."
Dr Quinton Fivelman added, "Concerning though this sudden jump in cases is, the good news is that it is unlikely that we are seeing a new mutation, despite the warning of 'unusual' activity. This winter, the main strain continues to be genogroup 2 (GII) that makes up 74% of cases, with the main genotype being GII.4, causing 32% of cases. Last winter, GII caused 90% of cases and GII.4 specifically 48%."
He added, "Rather than any new variant, the main reason for this month's spike in cases is likely to be that immunity against norovirus is fairly short-lived and during the pandemic fewer people were exposed to the virus than normal. Now everyone is mixing again, cases are increasing. This virus spreads very easily and quickly, more so than the other viruses causing illness this winter. With our immunity down, it's sensible to take precautions to avoid this unpleasant virus, if possible. You can catch norovirus from close contact with someone with the virus touching surfaces or objects that have the virus on them, then touching your mouth, eating food that's been prepared or handled by someone with norovirus. As with COVID, washing your hands frequently with soap and water is the best way to stop it spreading. However, it's important to note that alcohol hand gels don't kill this bug."
Some are saying that as a result of exposure to the SARS-CoV-2 virus coupled with reinfections as a result of constant onslaughts from so many new emerging more immune evasive SARS-CoV-2 subvariants and sub-lineages, many are suffering from immune dysfunctions or even COVID-19 induced immunodeficiency that is making them more susceptible to not only opportunistic pathogens but also any other circulating pathogens. Hence a rise in many disease outbreaks in the United Kingdom including norovirus and rotavirus infections.
Interestingly, the excess death rates in the United Kingdom are rising exponentially. Some 17,381 deaths were registered in the week to January 12 2023 ie 2,837 more than average for the time of year. The number of deaths over those usually expected was the highest since the second wave of Covid in February 2021, according to the Office for National Statistics.
https://www.ons.gov.uk/peoplepopulationandcommunity/birthsdeathsandmarriages/deaths/bulletins/deathsregisteredweeklyinenglandandwalesprovisional/weekending13january2023
Despite having so many arrogant, rude medical experts and researchers that can be seen on twitter claiming to know it all, the health crisis in the United Kingdom is in a far worse mess than any country in the world.
While some of its garbage mainstream media like to focus and exaggerate on conditions in countries like China where it was reported that coffins stocks were running low or that funeral costs were escalating in China, they failed to report on the conditions in the United Kingdom or the catastrophic health crisis unfolding in the country or that the Brits do not even have monies to even conduct funerals unlike the Chinese!
https://www.bbc.com/news/world-asia-china-64347085
We can expect to see more disease outbreaks in the United Kingdom soon, possibility including new strains of measles, avian flu, new strains of hepatitis and also new SARS-CoV-2 variants.
For the latest
Norovirus News
, keep on logging to Thailand Medical News.