BREAKING H5N1 NEWS! Discovery Of H5N1 Virus In Cat Food In South Korea Sparks Inquiry About Virus Ability To Withstand Extreme Conditions
Has the H5N1 virus evolved to be able to remain infectious over a longer period of time and is able to withstand extreme conditions?
H5N1 News
: While South Korea's agriculture ministry on Wednesday claimed that it has detected an H5 avian influenza (AI) strain in cat food, and ordered its manufacturer to recall and destroy the affected products, question are arising about the virus including how long can these new H5N1 strains remain infectious and whether they have evolved to withstand extreme conditions including temperature, humidity, pH and salinity.
https://en.yna.co.kr/view/AEN20230802003000320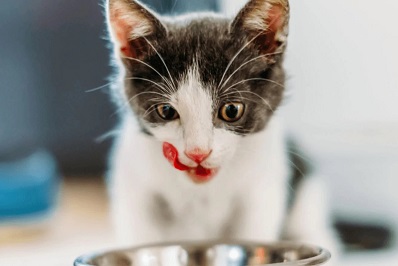 The recent reports abouts cats getting infected with the H5N1 virus and were dying raised alarms not only in South Korea but also elsewhere around the world after similar incidence were recorded in Poland.
https://www.thailandmedical.news/news/h5n1-news-more-cats-discovered-with-h5n1-avian-influenza-in-south-korea
A cat living at a shelter in Seoul's Gwanak district died after showing respiratory symptoms, and it was found Monday to have been infected with a highly pathogenic H5N1 avian influenza strain, according to details released by the South Korean Ministry of Agriculture, Food and Rural Affairs.
Detailed testing revealed the presence of H5N1 virus in cat food used at the Cat's shelter and its manufacturer, Nature's Raw, in the city of Gimpo, west of Seoul, could have failed to abide by due sterilization procedures.
It should be noted that the cat food in question involved cooked chicken skin and chicken meat.
This has raised alarms as to whether the H5N1 virus could have evolved to withstand high temperatures just like the SARS-CoV-2 virus.
https://www.thailandmedical.news/news/breaking-italian-and-american-study-claims-that-sars-cov-2-has-evolved-to-withstand-higher-temperatures
Furthermore, it will be interesting to know as to how long the H5N1 virus can remain infectious in both cooked and uncooked foods.
The South Korean Ministry of Agriculture, Food and Rural Affairs said that it was conducting detailed testing and will be able to know if the virus from the cat food was still infectious and pathogenic in a few days.
The Ministry in a statement to the media said, "The company had not fully followed necessary sterilization steps over the course of manufacturing products since May 25. The government has ordered the company to stop producing and selling the items, and to recall and destroy them."
The ministry decided to launch an inspection into all manufacturers of animal food using chicken, duck and other meats.
Concerns have grown over the spread of avian influenza among cats and other animals, as the country reported H5N1 cases in two cats at a shelter in Seoul's Yongsa n Ward last week, marking the first infections of the virus in mammals since 2016. Since then, more cats have also got infected with the H5N1 virus with most dying.
According to local
H5N1 News
coverages, the workers who have had contact with the cats in the Gwanak and Yongsan shelters have not shown any symptoms, and there has not been any reported cases of human H5N1 infection through cats or other mammals in the country. However, South Korean health authorities are closely monitoring all these workers from the shelters, as the incubation period for human H5N1 cases is known to be about 10 days.
In the meanwhile, it is now being strongly recommended that anybody consuming poultry products such as chicken, duck and quail and even eggs are to ensure that they are properly cooked and exposed to high temperatures over a lengthy period of time.
For the latest
H5N1 News
, keep on logging to Thailand Medical News.