BREAKING! Transgender Shoots And Kills Three Children And Three Adults At Christian School in Nashville-USA. Christians And Whites Being Targeted?
A deadly shooting at The Covenant School in Nashville, Tennessee-United States in the last few hours, has left three children and three adults dead. The suspected shooter, Audrey Hale, 28, a transgender was a former student of the private Christian school. Metropolitan Nashville Police Chief John Drake revealed that resentment may have played a part in the tragic incident.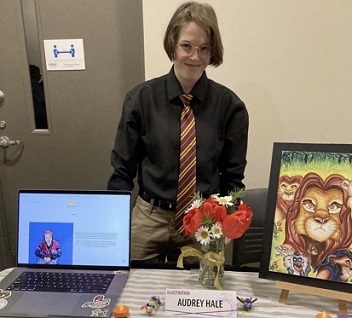 Christians And Whites Are Now Targets?
The shooting incident is raising more questions in the United States, Europe and Canada and Australia as to whether Christians and the white race are the new targets by certain groups that are brainwashing the masses including whites themselves and also influencing major decisions and events such as mass migration of Muslims into Europe and putting some of these muslims into positions of power and the rise of the woke culture and only black lives matter movements in America lead by the Biden administration that is actually controlled by Obama.
In recent months, there has been so many reports of Christians and white individuals being attacked in various geolocations in the United States and Europe but no mainstream media coverages or reports have emerged.
Some also say that the Biden and Democrat moves of teaching kids about gender identities and indirectly grooming of the young and actively promoting the 'transgender trend' is actually going to cause more harm in society.
https://twitter.com/stillgray
Studies How That Most Transgender Are Mentally Unstable
Unlike gay men who are more well educated financially independent, socially accepted and are well integrated into society, most transgenders are often have lots of mental issues due to their own gender issues and also due to their 'misfit' in society.
Many peer-reviewed published studies have validated that transgenders tend to have more mental issues and suffer from psychological and psychotic issues more than any other members of the population.
https://www.ncbi.nlm.nih.gov/pmc/articles/PMC6830528/
https://bmcpublichealth.biomedcentral.com/articles/10.1186/s12889-020-8228-5
https://www.thelancet.com/journals/lanpub/article/PIIS2468-2667(21)00236-X/fulltext
https://www.tandfonline.com/doi/full/10.1080/09540261.2022.2093629
https://www.sciencedirect.com/science/article/abs/pii/S1047279719302832
https://www.frontiersin.org/articles/10.3389/fpsyt.2021.720681/full
Furthermore, the hormones that most transgenders take can make then suffer from mood swings and make them mentally unstable.
re.ucsf.edu/article/information-estrogen-hormone-therapy#">https://transcare.ucsf.edu/article/information-estrogen-hormone-therapy#
The Shooter's Profile
Hale, who had no previous criminal record, meticulously planned the attack, using detailed maps and surveillance. The police chief declined to say whether it targeted specific individuals such as Christians. Among the victims was the school's head, Katherine Koonce, 60. According to Drake, Hale shot at random students and faculty members it encountered, gaining entry to the school by shooting open a locked door.
Audrey Hale graduated from Nossey College of Art & Design in Nashville last year, according to the school's president. Her LinkedIn profile listed her as a freelance graphic designer and part-time grocery shopper.
Investigators are currently examining writings left behind by Hale, which include a map and details about the attack. Drake also confirmed that Hale was transgender, but it is still unclear whether this played a role in the incident though emerging data shows that it likely. Former school headmaster Bill Campbell remembered Hale as a typical student, without any red flags.
Hale arrived at the school armed with two AR-style weapons and a handgun. Two of these weapons were legally obtained in the Nashville area. Fortunately, it was confronted and killed by responding police officers, preventing further casualties. Police Chief Drake praised his officers, stating that the situation "could have been far, far worse."
Hale's writings indicated that The Covenant School was not it's only intended target. "It indicates that there was going to be shootings at multiple locations, and the school was one of them," Drake told media. Nashville Mayor John Cooper commended first responders for their swift actions.
Covenant School, founded in 2001, is a private Christian school with 33 teachers and up to 210 students, ranging from preschool to 6th grade. The shooting has shaken the Nashville community, with local residents and families grappling with the tragic event.
Police responded rapidly to the shooting, with officers engaging and fatally shooting Hale on the second floor of the school. The swift police response prevented further deaths and injuries. The school had an active shooter protocol in place, and children were evacuated to safe locations nearby.
This horrific event is the latest in a series of mass shootings in the United States under the Biden administration, with the country becoming increasingly concerned about violence in schools. In 2020, guns overtook auto accidents as the leading cause of death among children and teens.
The Nashville shooting marks the 128th mass shooting in the US this year, according to the Gun Violence Archive.
In the aftermath of the tragic shooting at Covenant School in Nashville, authorities, community members, and families are coming together to provide support and comfort to those affected. The incident has left a deep impact on the community, with people questioning how such a tragedy could have happened in their neighborhood.
Transgender Had Planned To Target Multiple Locations
As officials continue to investigate the writings and maps left behind by the shooter, Audrey Hale, they aim to uncover any additional plans it may have had and prevent further attacks. According to Nashville Police Chief John Drake, Hale's writings suggest that Covenant School may not have been her only target. "It indicates that there were going to be shootings at multiple locations, and the school was one of them," Drake told media.
Nashville Mayor John Cooper praised the fast response of first responders, who managed to stop the shooter within 14 minutes. "Let us praise our first responders, 14 minutes, 14 minutes, I believe under fire, running to gunfire," Cooper told reporters. Their swift actions undoubtedly saved lives and prevented a more extensive tragedy.
As the community grapples with the shock and sadness of the event, a support network of chaplains, psychologists, life coaches, and clergy is offering help to the affected families.
Thailand Medical News will provide more updates on this horrid event.