COVID-19 News: Hospitalizations Rising In Various Parts Of Canada Especially British Columbia While Many Healthcare Workers Developing Long COVID!
COVID-19 News
: Emerging reports show that COVID-19 hospitalizations are rising in various parts across Canada including Ontario, New Brunswick, Quebec and British Columbia. British Columbia has however emerged as the province that is worse hit with its healthcare infrastructure under stress due to rising COVID-19 infections and hospital admissions.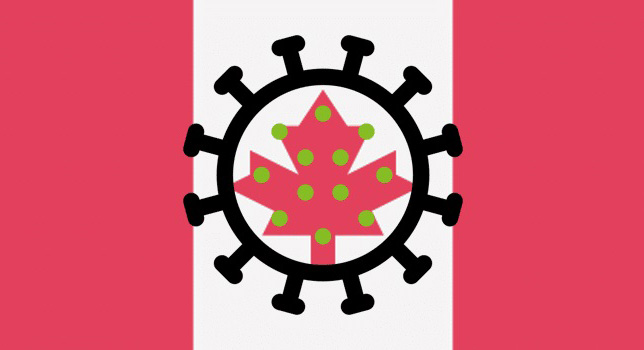 COVID-19 Hospitalizations Soar by 58% in British Columbia
The Canadian province of British Columbia is facing a concerning surge in COVID-19 cases, with hospitalizations witnessing a staggering 58% increase over just two weeks. The BC Centre for Disease Control reported these alarming statistics in its latest update, highlighting the growing threat posed by the virus.
https://bccdc.shinyapps.io/respiratory_covid_sitrep/
As of the most recent data, the number of COVID-19-related fatalities in British Columbia has been trending upward, with 24 deaths reported in the last week of September compared to just nine in the second week of August. This surge in fatalities coincides with a significant rise in new infections, which soared from 133 cases to 877 cases over the same two-week period. Notably, the increase in cases has been most significant among individuals aged 60 and older.
Hospitalizations have also seen a sharp rise, with 422 individuals hospitalized with COVID-19 on the latest available data, compared to 267 on September 21.
Furthermore, the number of patients in critical care has increased from 17 to 26 during the same timeframe. This surge in hospitalizations aligns with the elevated levels of COVID-19 detected in wastewater across monitored treatment plants in the province.
Disturbingly, the latest data reveals that more individuals aged 80 and older have sought COVID-19 testing in recent weeks. Approximately 35% of those tested in the last week of September tested positive, indicating a worrying trend among vulnerable populations.
Several healthcare facilities in British Columbia have also reported COVID-19 outbreaks, including Royal Columbian Hospital in New Westminster, Surrey Memorial Hospital, Chilliwack General Hospital, and most recently, Victoria General Hospital on October 2, according to Island Health.
Provincial health officer Dr Bonnie Henry, in response to the escalating situation, reintroduced mask mandates in healthcare settings across British Columbia in preparation for the respiratory illness season. Additionally, the province has announced the rollout of COVID-19 booster shots and flu vaccines, with prioritization for those at high risk of severe illness.
Long COVID Afflicts Quebec's Healthcare Workers
Across the country in Quebec, healthcare workers have been grappling with the long-term effects of COVID-19. Preliminary data released during the first Canadian Symposium on long COVID in Montreal suggests that between six and ten percent of healthcare workers in Quebec have experienced long COVID since the start of the pandemic.
https://frq.gouv.qc.ca/en/event/1st-canadian-symposium-on-long-covid-research-excellence-as-a-vehicle-for-solutions/< /a>

The study, conducted by Dr Sara Carazo, an epidemiologist at the Quebec Institute of Public Health (INSPQ), found that a third of affected healthcare workers have suffered from severe long COVID symptoms. More than half of them have been battling these symptoms for over a year, emphasizing the long-lasting impact of the virus on their health and ability to work.

Out of the approximately 400,000 healthcare workers in Quebec, around 23,500 participated in an online survey between May and July 2023, while an additional 4,000 were contacted by telephone during the same period. The results showed that 75% of participants had experienced one or more episodes of COVID-19 during the pandemic, with 10% reporting symptoms lasting longer than 12 weeks.

Long COVID symptoms reported by healthcare workers included fatigue, shortness of breath, concentration problems, memory loss, and mental fog, mirroring findings from other surveys on the condition. Alarmingly, 71% of healthcare workers with long COVID reported that their health issues now hinder their ability to work, with 16% stating that they are frequently unable to work.

Additionally, a significant number of these workers reported missing at least four weeks of work in the past year, twice the rate of those without long COVID. Furthermore, many considered their ability to meet the physical and intellectual demands of their jobs as "poor or very poor."

The study identified an association between the severity of acute COVID-19 symptoms and the severity of long COVID symptoms. While some healthcare workers with long COVID sought medical assistance for their condition, a majority struggled to access the necessary rehabilitation and psychological support services.

Dr Carazo told
COVID-19 News
reporters, "Overall, post-COVID syndrome has a significant effect on health and the ability to work, and there is a large unmet demand for rehabilitation services."
In response to these findings, healthcare workers have called for increased support and awareness of long COVID within the medical community and among policymakers.
Over 100 Quebec Long-Term Care Homes Battle COVID-19 Outbreaks
Meanwhile, Quebec faces its own COVID-19 challenges, with over 100 long-term care homes experiencing outbreaks, defined as two or more cases. Among them, Maimonides Geriatric Centre, which was hit hard during the first wave of the pandemic, is grappling with a new outbreak on multiple floors, affecting eight residents.
https://globalnews.ca/news/9999712/quebec-long-term-care-homes-covid-outbreaks/
Concerns have been raised regarding the lack of mandatory mask-wearing throughout the entire facility, potentially leaving seniors vulnerable to the virus. Some worry that many seniors have not received COVID-19 booster shots in over a year.
The CIUSS West Central Montreal, responsible for the facility, has implemented isolation measures for COVID-19-positive residents, keeping them in their rooms. Masks are considered necessary only on floors with active COVID-19 outbreaks.
As the fall and winter months approach, experts advocate for the widespread use of masks, especially in long-term care homes, as a cost-effective measure to reduce respiratory virus transmission. The province is set to commence its fall COVID-19 and flu vaccination campaign on October 10.
In conclusion, Canada is grappling with multiple challenges related to the ongoing COVID-19 pandemic. British Columbia is witnessing a concerning surge in cases and hospitalizations, leading to renewed mask mandates and booster shot campaigns. Meanwhile, healthcare workers across the country are grappling with the debilitating effects of long COVID, underscoring the need for greater awareness and support. Additionally, long-term care homes in Quebec are battling COVID-19 outbreaks, emphasizing the importance of protective measures and vaccination campaigns as the colder months approach. These developments serve as a stark reminder of the enduring impact of the virus on Canadian communities and healthcare systems.
For the latest
COVID-19 News
, keep on logging to Thailand Medical News.