Yeap, it true….the arrogant but stupid generation that think they are more smarter and only want to make fast bucks without much hard work to a point that they have no morals or ethics as we have seen in the FTX, Genesis, Voyager Digital, Celsius and BlockFi collapses or the Theranos scams or the numerus others selling whatever orifices they have on Only Fans site or creating stupid content and marketing themselves as 'influencers' on Tik-Tok, Youtube attracting millions of stupid fans who literally have no lives of their own but are also from the same age groups….. are these days also developing
colorectal cancer
and in most cases, aggressive versions that often lead to their deaths!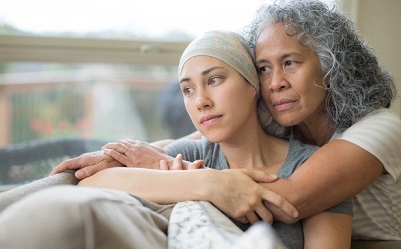 While in the past, it was unheard to know of cases of colorectal cancer in those below 40, these days many young adults in the 16 to 35 years age bracket are developing colorectal cancer, often in the late stages or with more aggressive forms.
The American Cancer Society (ACS) reported that 20% of diagnoses in 2019 were in patients under age 55, which is about double the rate in 1995, and rates of advanced disease increased by about 3% annually in people younger than 50.
https://www.cancer.org/content/dam/cancer-org/research/cancer-facts-and-statistics/colorectal-cancer-facts-and-figures/colorectal-cancer-facts-and-figures-2023.pdf
In the United States alone, it predicted that, in 2023, an estimated 19,550 diagnoses and 3,750 deaths would be in people younger than 50.
https://www.cancer.gov/news-events/cancer-currents-blog/2020/colorectal-cancer-rising-younger-adults
Alarming trends are showing millennials are about twice as likely to develop colon cancer and four times as likely to develop rectal cancer compared to people born in 1950.
https://hhma.org/blog/millennials-colon-cancer-screening/
Hospitals and doctors across the United States are now seeing younger adults coming with and being diagnosed with colorectal cancer.
Yale medicine surgeons reported that they are seeing even college kids and young working adults walking into their cancer clinics and being diagnosed with colorectal cancer with the youngest being around 18 years.
https://www.yalemedicine.org/news/colorectal-cancer-in-young-people
Sedentary lifestyle, overweight and obesity, smoking, heavy alcohol use, low-fiber, high-fat diets, use of recreational drugs or diets high in processed foods and plant-based meats and even promiscuous lifestyles (Yes morons..even STIs can contribute to cancer development…read!) and other environmental factors have all been associated with the disease and the lifestyle of these stupid millennials and Gen Zers.
Genetics have been ruled out so far as being a potential f actor in the rise of colorectal cancers in young adults.
Dr Johanna Chan, a Mayo Clinic gastroenterologist, who has also seen a rise in young adults being diagnosed with colorectal cancer highly recommends that young adults and college students should get professional medical consultation should the discover any peculiar symptoms, such as constipation, rectal bleeding, abdominal pains, frequent need to go to the toilet or any strange changes in bowel movements.
Often many young adults simply brush aside some of these symptoms or assume other things could be driving these conditions for instance some assume that rectal bleedings could be due to hemorrhoids, some assume abdominal pains could be due to stress and some assume that their bowel patterns could be simply due to their diets.
While the U.S. Preventive Services Task Force and the American Cancer Society has now changed recommendations for patients of average risk to start screening for colorectal cancer at age 45, many doctors and oncologists say that this is not enough considering what is currently being seen among younger adults.
https://www.thailandmedical.news/news/study-shows-colorectal-cancer-screenings-should-start-earlier-as-more-younger-and-middle-aged-adults-are-developing-colorectal-cancer
Unknown to many, all those who have been exposed to the SARS-CoV-2 virus irrespective if they were only asymptomatic or mildly symptomatic upon infection, are also at greater risk of developing colorectal cancer and also other types of cancers.
https://www.thailandmedical.news/news/breaking-new-international-study-warns-that-sars-cov-2-infections-will-lead-to-cancers-especially-colorectal-cancers-due-to-disruption-in-autophagy
https://www.thailandmedical.news/news/post-covid-19-individuals-advised-to-take-probiotics-as-study-shows-sars-cov-2-induced-gut-microbiome-dysbiosis-increases-risk-for-colorectal-cancer
https://www.thailandmedical.news/news/sars-cov-2-and-cancer-increased-neuropilin-1-expression-as-a-result-of-covid-19-can-lead-to-progression-of-primary-brain-tumors-besides-neurological-i
https://www.thailandmedical.news/news/breaking-covid-19-news-sars-cov-2-infections-lead-to-increased-risk-of-breast-cancer,-recurrence-of-breast-cancer-and-also-breast-cancer-metastasis
https://www.thailandmedical.news/news/covid-19-news-will-sars-cov-2-infections-ultimately-lead-to-an-increased-incidence-of-head-and-neck-cancers
While there are lot of preventive steps that one could adopt to prevent colorectal cancer and also lot of interesting phytochemicals and also supplements that can help along with lifestyle changes, ....we will not detailing it here as millennials and Gen Zers including those are STEM graduates typically do not read as they these morons have short attention spans and only prefer stupid platforms owned by the Chinese like Tik-Tok!!
It will be interesting to see how society is impacted or changes as more and more of the morons from this age groups get sickened not only due to colorectal cancers but by other cancers and health conditions that can arise from the effects of SARS-Cov-2 exposure and the shots.
For the latest on
Colorectal Cancer
, keep on logging to Thailand Medical News.