South Korea Grapples with New COVID-19 Surge: Over 15,000 Daily Cases Linked to XBB.1.16 and EG.1 Sub-lineages!
COVID-19 News
: South Korea is currently experiencing a sharp increase in COVID-19 infections, with more than 15,000 new cases recorded in the last 24 hours. This alarming spike, attributed to the XBB.1.16 and EG.1 sub-lineages of the virus, has raised concerns among health officials, as the country continues to navigate its way toward normalcy. The Korea Disease Control and Prevention Agency (KDCA) has reported that the total number of cases in the country now stands at 31,192,401, with a death toll of 34,497.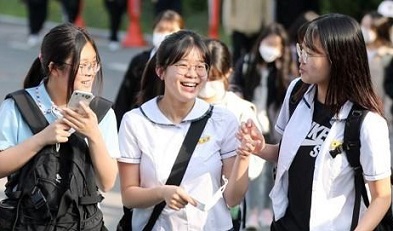 Most Of The Younger South Koreans aka the Tik-Tok generation, do not wear
mask and help spread the virus to the eldery.

(Pic Credit: Yonhap News)
In the last 24 hours, the country reported 15,741 new COVID-19 cases, including 27 imported cases, bringing the total caseload to 31,192,401, the Korea Disease Control and Prevention Agency (KDCA) said.
Today's tally was a marked growth from the previous day's 5,774 infections and also higher than 14,811 cases a week earlier.
The country added 10 COVID-19 deaths this morning, raising the death toll to 34,497.
The sudden surge in cases began in the last week of April, with 13,791 new infections reported on April 28th and 14,284 on April 27th. The number of critically ill patients has also increased, from 144 on April 28th to 151 on April 27th, and finally to 137 on May 2nd (Reports are still collated and actual figure is expected to be much higher). This upward trend in cases and critical patients has left many worried about the potential strain on the healthcare system.
The XBB.1.16 and EG.1 sub-lineages, believed to be responsible for this recent surge, have sparked concern due to their potential for increased transmission and severity.
An Indian study has already shown that XBB.1.16 does drive disease severity to a certain extent and also causes breakthrough infections even in those who were vaccinated.
https://www.thailandmedical.news/news/indian-study-shows-that-xbb-1-16-does-increase-risk-for-disease-severity-contrary-to-claims-by-clueless-experts-or-stupid-health-authorities
The EG.1 sub-lineage aka XBB.1.9.2.1 is a spawn from another worrisome variant ie XBB.1.9.2
https://cov-spectrum.org/explore/South%20Korea/AllSamples/Past6M/variants?nextcladePangoLineage=eg.1*&
Health experts are urging the public to maintain vigilance and adhere to safety measures, despite the recent easing of some antivirus restrictions.
According to local Korean
COVID-19 News
reports, in March, South Korea took a step toward pre-pandemic normalcy by lifting the mask mandate for public transportation. Masks are now only required in medica l facilities, pharmacies, and other high-risk environments. Moreover, the government is considering shortening the mandatory COVID-19 isolation period from the current seven days to five days starting this month.
However, the recent surge in cases has raised questions about whether the country is moving too quickly in lifting restrictions. Some experts argue that a more cautious approach is needed, especially given the new, potentially more dangerous sub-lineages driving the current wave of infections.
The South Korean government is now facing the challenge of balancing public health with the desire for normalcy. As the XBB.1.16, EG.1 sand various other XBB sub-lineages continue to spread, it is critical for the government to closely monitor the situation and be prepared to adjust its response as needed. This may include reassessing the easing of restrictions and ensuring that the healthcare system is equipped to handle the increasing number of cases.
South Korea's surge in COVID-19 cases highlights the ongoing challenges faced by countries worldwide as they grapple with the ever-evolving nature of the pandemic. While the desire for a return to normalcy is understandable, a cautious approach and a focus on public health must remain at the forefront of the government's decision-making process. With the new and potentially more dangerous sub-lineages driving the current wave of infections, vigilance and adaptability will be key in safeguarding the health and wellbeing of the general public.
For the latest
COVID-19 News
, keep on logging to Thailand Medical News.