COVID-19 News: 14,843 New COVID-19 Infections In Singapore Between 17-23 Sept, Double Previous Week. Thailand Says Only 190 Cases For 24-30th Sept!
COVID-19 News
: The battle against COVID-19 continues to unfold in various ways across the world, with Singapore and Thailand offering a stark contrast in their recent experiences. Singapore, once hailed for its effective pandemic response, recently witnessed a significant surge in infections, while Thailand reported remarkably low numbers that have raised questions and skepticism.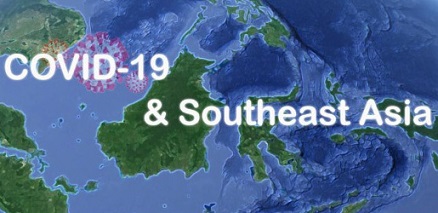 Singapore's COVID-19 Surge
Singapore, known for its robust pandemic response, faced a notable surge in COVID-19 infections during the week of September 17 to 23, 2023. A total of 14,843 confirmed cases were reported during this period, more than double the 6,401 cases recorded the previous week. This surge marked a concerning trend, as over the past ten weeks, infection counts had fluctuated between 3,485 and 7,045 cases.
https://www.moh.gov.sg/covid-19/statistics
The Ministry of Health (MOH) in Singapore emphasized that despite the surge, the current infection numbers were "low compared to previous waves." It is important to note that Singapore no longer mandates reporting COVID-19 cases, so the reported numbers primarily reflect individuals who sought medical care.
In addition to monitoring infection numbers, MOH also highlighted that the average daily new COVID-19 hospitalizations and ICU admissions remained low in recent weeks. However, it's crucial to remember that hospitalizations and ICU admissions often lag behind the initial surge in infections.
Various factors were attributed to the increase in cases, including waning population immunity, the rise of emerging variants, increased travel, and community interactions. The ministry urged residents to maintain personal hygiene and stay up-to-date with their COVID-19 vaccinations, emphasizing the importance of booster doses for certain groups.
According to local
COVID-19 News
reports, the most common variant in Singapore is currently the HK.3, which accounts for almost half the infections. This is actually a sub-lineage of EG.5.1, which has been dominant since July. All variants of the COVID-19 virus circulating these days are Omicron sub-variants.
Some local experts say that the increase could be due to more people travelling during the recent school holidays (Sept 2 to 10) and bringing infections back with them.
Interestingly, Singapore also hosted the three-day F1 Singapore Grand Prix races from Sept 15 to 17, which drew a packed crowd of more than 260,000 spectators. This event might have led to an undetected surge in cases initially, but cross transmission to those who are more vulnerable and who tend to seek medical care could perhaps account for the current trend.
It should be noted that the median time is around five days for a person to show symptoms after exposure to the virus.
The Singapore Ministry of Health (MOH) is closely monitoring the current situation and maintains that there is no immediate cause for alarm, as the number of individuals infected with COVID-19 "remains relatively low when compared to previous waves.& amp;quot;
It is worth noting that the peak in infections for this year occurred during the week at the end of March when 28,410 cases were recorded. During that challenging period, 159 individuals required hospitalization, representing a slight increase compared to the previous week's count of 139 hospitalizations.
It was reported that seven individuals needed intensive care, which was a slight uptick from the six cases in the prior week.
It is however well-established that hospitalization rates and the need for intensive care often lag behind the initial surge in infections. In the case of the March peak, the surge in infections subsequently led to a higher number of hospitalizations and admissions to the intensive care unit in April.
April and May also proved to be the most challenging months in terms of COVID-19 fatalities for the year 2023, with 54 and 53 recorded deaths, respectively. In August, there were 10 reported COVID-19 fatalities in Singapore, all of whom were at least 60 years old. This information is based on the latest data available on MOH's official COVID-19 website.
These insights provided by MOH underscore the dynamic and multifaceted nature of the COVID-19 pandemic, with various factors influencing the trajectory of the virus. As Singapore grapples with this new surge, public health authorities emphasize the importance of continued vigilance, adherence to personal hygiene measures, and staying current with COVID-19 vaccinations. Particularly, individuals aged 60 and above, medically vulnerable persons, and residents of aged care facilities are encouraged to receive booster doses approximately one year after their last booster, as part of the ongoing efforts to combat the virus and protect public health.
Singapore's preparations for a monovalent vaccine targeted at the Omicron sub-variants were also mentioned, with plans to provide booster shots for residents towards the end of October.
Thailand's Unusual COVID-19 Situation
In stark contrast to Singapore's surge, Thailand's authorities reported an unusually low number of COVID-19 cases for the week of September 24 to 30, 2023, with only 190 new cases.
https://www.facebook.com/informationcovid19/posts/pfbid0x1FuNHgHmo2p3YhgWFEgX8sVXupS1gKPnWGbdHN54uY3dKpaUSCNfD5GWuoffsPXl
However, the Thai health authorities did not provide detailed information on hospitalizations, testing numbers, or test positivity rates, leaving many locals, healthcare professionals, and experts skeptical about the accuracy of the figures.
Some healthcare professionals in Thailand claimed that private hospitals were witnessing a rise in COVID-19 cases, which seemed incongruent with the extremely low reported numbers. The lack of transparency in reporting raised concerns about whether the figures were genuine or possibly misleading.
Furthermore, Thailand reported only one COVID-19 death for the same week, which seemed remarkably low given the relatively high number of cases reported in the past. To date, Thai health authorities claimed that 33,555 individuals had been hospitalized for COVID-19 in 2023, with 805 reported deaths from the virus.
The skepticism surrounding Thailand's reported figures highlights the importance of transparency and accurate data in managing the pandemic. Without clear and reliable data, it becomes challenging to assess the true extent of the virus's impact and make informed decisions about public health measures.
It should also be noted that the excess death rates in Thailand have been increasing at a worrisome rate but there has been no official comments about it nor has any of the local mainstream media which lack any real investigative journalism has ever bothered to report about it.
https://www.thailandmedical.news/news/thailand-medical-experts-and-authorities-should-answer-as-to-why-excess-deaths-in-the-country-have-been-rising-at-worrisome-rates-since-2021
Conclusion
The contrasting COVID-19 situations in Singapore and Thailand serve as a reminder of the unpredictable nature of the pandemic. Singapore's recent surge in cases underscores the need for vigilance, vaccination, and public health measures to manage the virus, even in countries with previous successes in containment.
On the other hand, Thailand's low reported numbers have raised questions about data accuracy and transparency. Skepticism among healthcare professionals and experts highlights the importance of open and honest reporting to effectively combat the pandemic and protect public health.
As the world continues to grapple with COVID-19, these developments in Singapore and Thailand serve as a reminder of the ongoing challenges and uncertainties in the fight against the virus, emphasizing the importance of data-driven decision-making and international collaboration in the battle against COVID-19.
For the latest
COVID-19 News
keep on logging to Thailand Medical News.